Permissions: --
Product tier: Available for all subscription tiers
Note: To deactivate the ability for users to follow referrals, please contact your Customer Success Manager.
When you follow a referral, you'll receive email updates when that referral is moved to a new stage, rejected from a job, or is moved to a job where the user also has permissions.
In this article:
Follow a referral when adding them to Greenhouse Recruiting
When you add a referral to your organization in Greenhouse Recruiting, you'll be automatically signed up for notifications about the referral's status changes.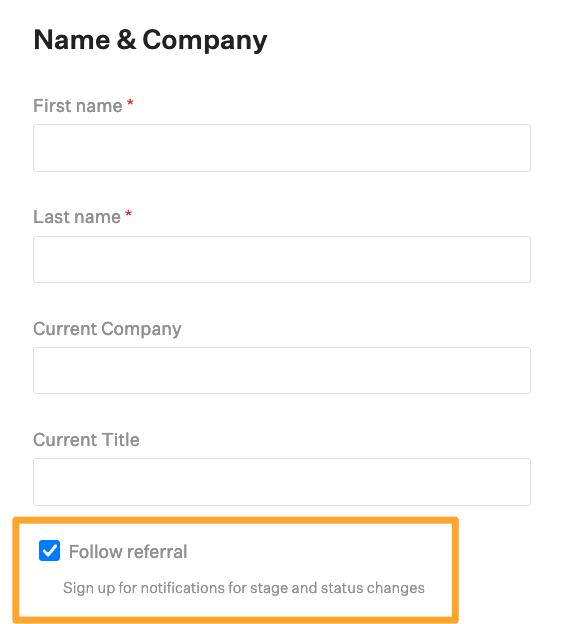 If you don't want to receive notifications for this referral, you can uncheck the box.
Follow an existing referral
If you want to follow a referral that you already submitted, navigate to the My Referrals section of your Dashboard and hover on the referral's name until a button appears.

You can select that follow button to receive notifications for the referral.
Unfollow a referral
If you don't want to receive notifications about a referral's status, you can Unfollow them in the My Referrals section of your dashboard.
To unfollow a referral, hover on their name until the Unfollow button appears. Select the button to remove yourself from further status updates.