The weekly recruiting report is an email notification sent to specific users regarding the weekly activity for a job. As a general overview, the weekly recruiting report provides stakeholders with information about how your hiring process is going, and can be easily emailed to anyone in your organization, such as a Hiring Manager in constant need of updates.
In this article, we will cover the following for a single job:
To start, click All Jobs from the navigation bar and select a job from the subsequent list.

Click Job Setup and navigate to Notifications on the left-hand panel.

From the Notifications page, navigate to the Other Notifications section and click Configure inline with Weekly Recruiting Report.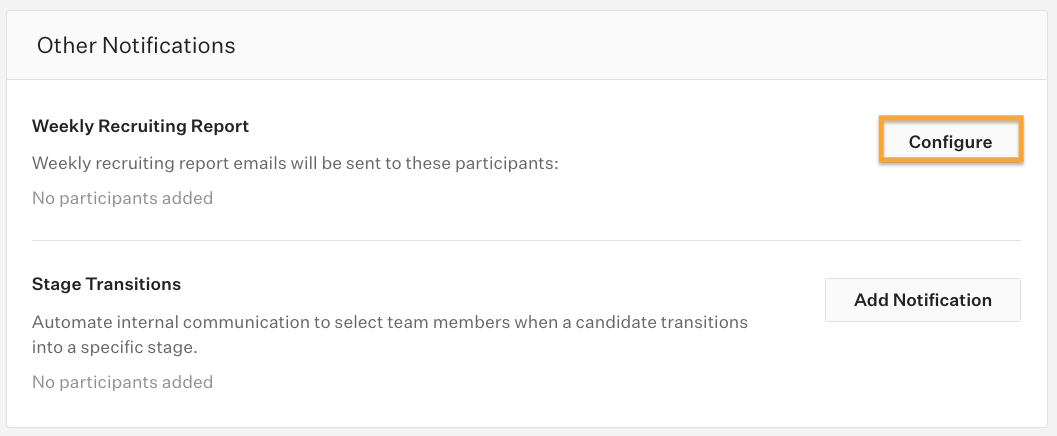 Note: The report Is sent to recipients every week on the calendar day the job was originally opened for candidate recruitment (for example, every Monday). The text of the email notification for the weekly recruiting report cannot be edited.
Add users to notification list for weekly recruiting report
To add users to the notification list for new external applicants, click the Participant(s) dropdown and select the appropriate user. You can select a user by name, or you can select the Hiring Manager(s) listed on the job's Hiring Team.
Note: Only users who have appropriate permissions on the job will populate in the dropdown menu. The Candidate's Recruiter and Candidate's Coordinator roles are associated with specific candidates and cannot be selected for this job-based email notification.
Repeat as necessary for other users who should receive the weekly recruiting report email. Click Save when finished.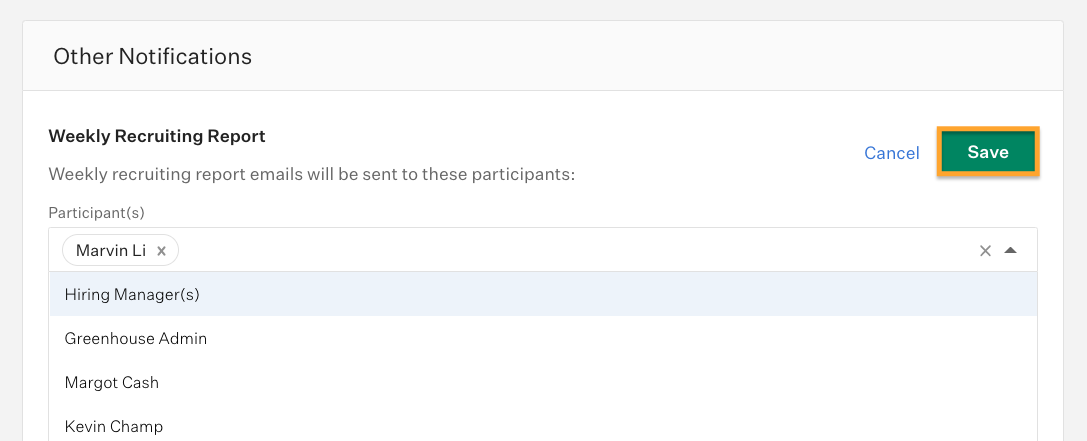 All selected users will receive a weekly email that outlines recruiting activity, interviewing pipeline, and late-stage candidates for the specified job.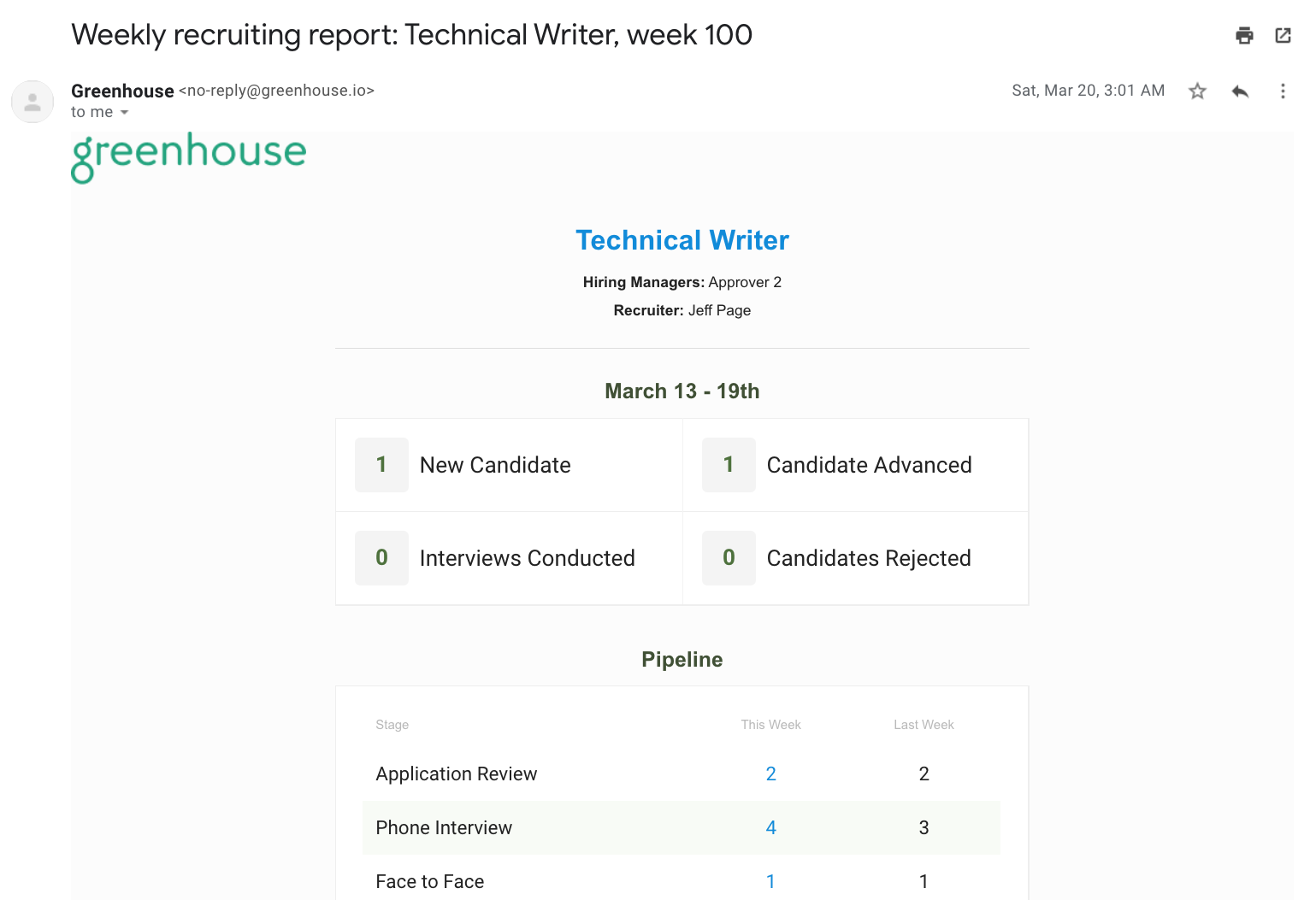 Remove users from notification list for weekly recruiting report
To remove users from the notification list for the weekly recruiting report, navigate to the name of a user listed in the Participant(s) dropdown and click X to the right of their name.
Repeat as necessary for other users and click Save when finished.