RecruitBot provides many tools to help your organization improve inter-department collaboration, increase workplace diversity, source candidates more aggressively, etc... Greenhouse Recruiting's integration with RecruitBot allows you organization to sync actions between the two systems.
In this article, we cover how to create the integration between Greenhouse Recruiting and RecruitBot, and review some features of its features.
Create Integration between Greenhouse Recruiting and RecruitBot
You will first have to generate an API key within Greenhouse to create the integration. To do this, click the Configure icon

in the upper-right corner of your screen.
Navigate to Dev Center on the left-hand panel. From the Dev Center page, click API Credential Management.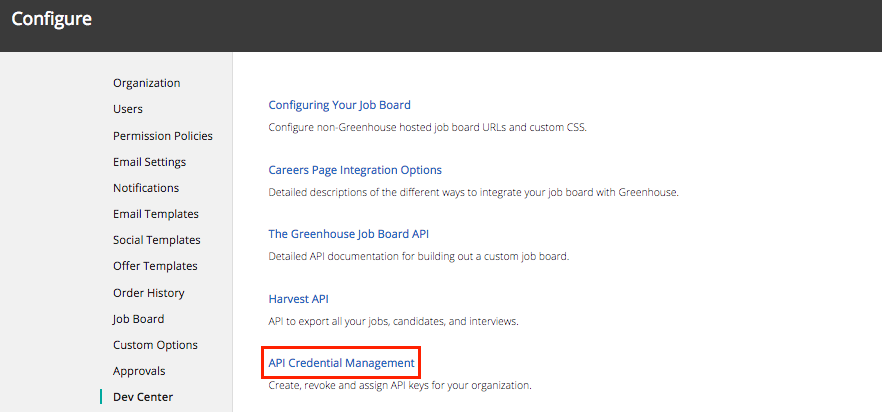 From the API Credential Management page, click Create a new API Key.
Use the subsequent dialog box to give the credential a description and select Harvest from the Type dropdown menu. When finished, click Create.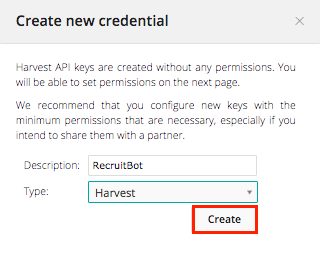 Click Select the following permissions from the Manage API Key Permissions page and navigate down the page to click Update.
Applications:
GET: Retrieve Application
GET: List Applications
POST: Advance Application
POST: Move Application
POST: Reject Application
POST: Moves Application to Job
POST: Unreject Application
Candidates
GET: Retrieve Candidate
GET: List Candidate
GET: List Candidate Tags
PATCH: Edit Candidate
POST: Add Note - not used yet, but likely soon
Close Reasons:
Email Templates
GET: Retrieve Email Templates
GET: List Email Templates
Job
GET: Retrieve Job
GET: List Jobs
Job Stages:
GET: Retrieve Job Stage
GET: List Job Stages
GET: List Job Stages for Job
Rejection Reasons:
Tags
DELETE: Remove tag from candidate
GET: List tags applied to candidate
PUT: Add a candidate tag
Users:
GET: Retrieve User
GET: List Users
Back on the API Credentials page, navigate to your newly created API Key for RecruitBot and click Copy.

Once your API Key is copied, navigate to your RecruitBot account and click on your account name in the upper right-hand corner. Click Company Settings from the dropdown menu.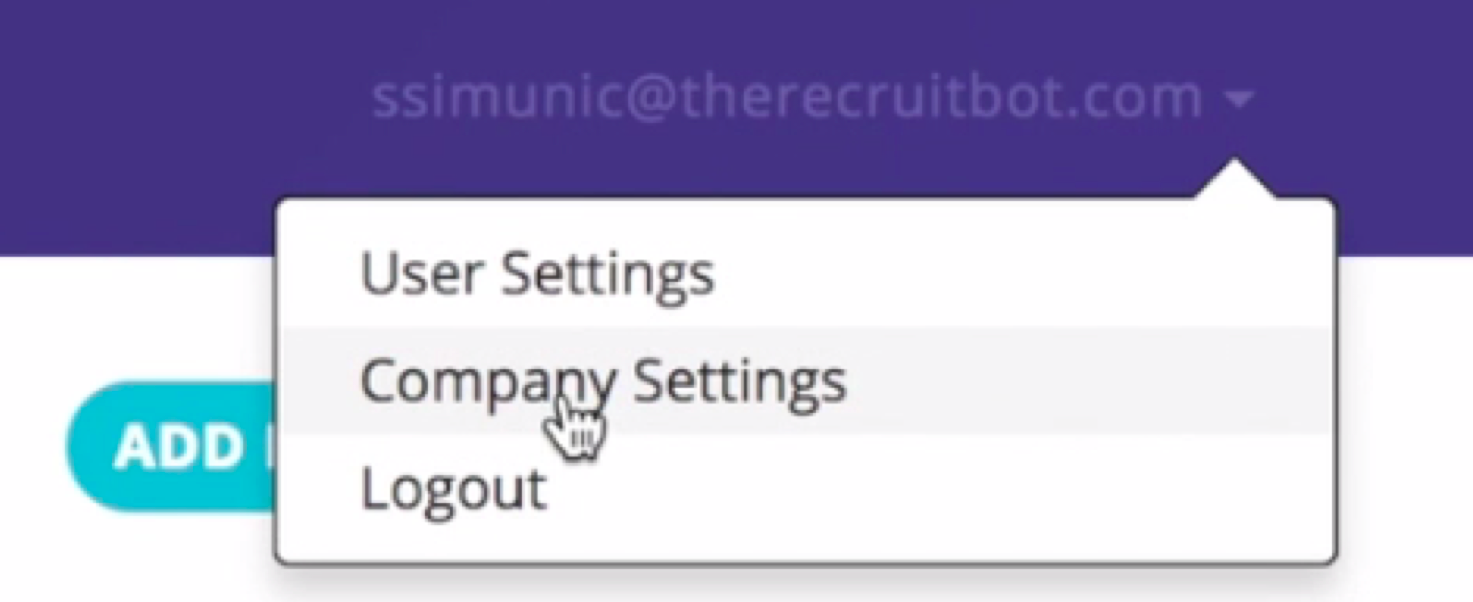 From the subsequent page, input your copied Greenhouse API key into the appropriate field. Select a user for updates (typically this is your Greenhouse Admin).

Map your Greenhouse stages to RecruitBot. Whichever Greenhouse stages your organization uses should be set as To Review and all others should be set to Reach Out.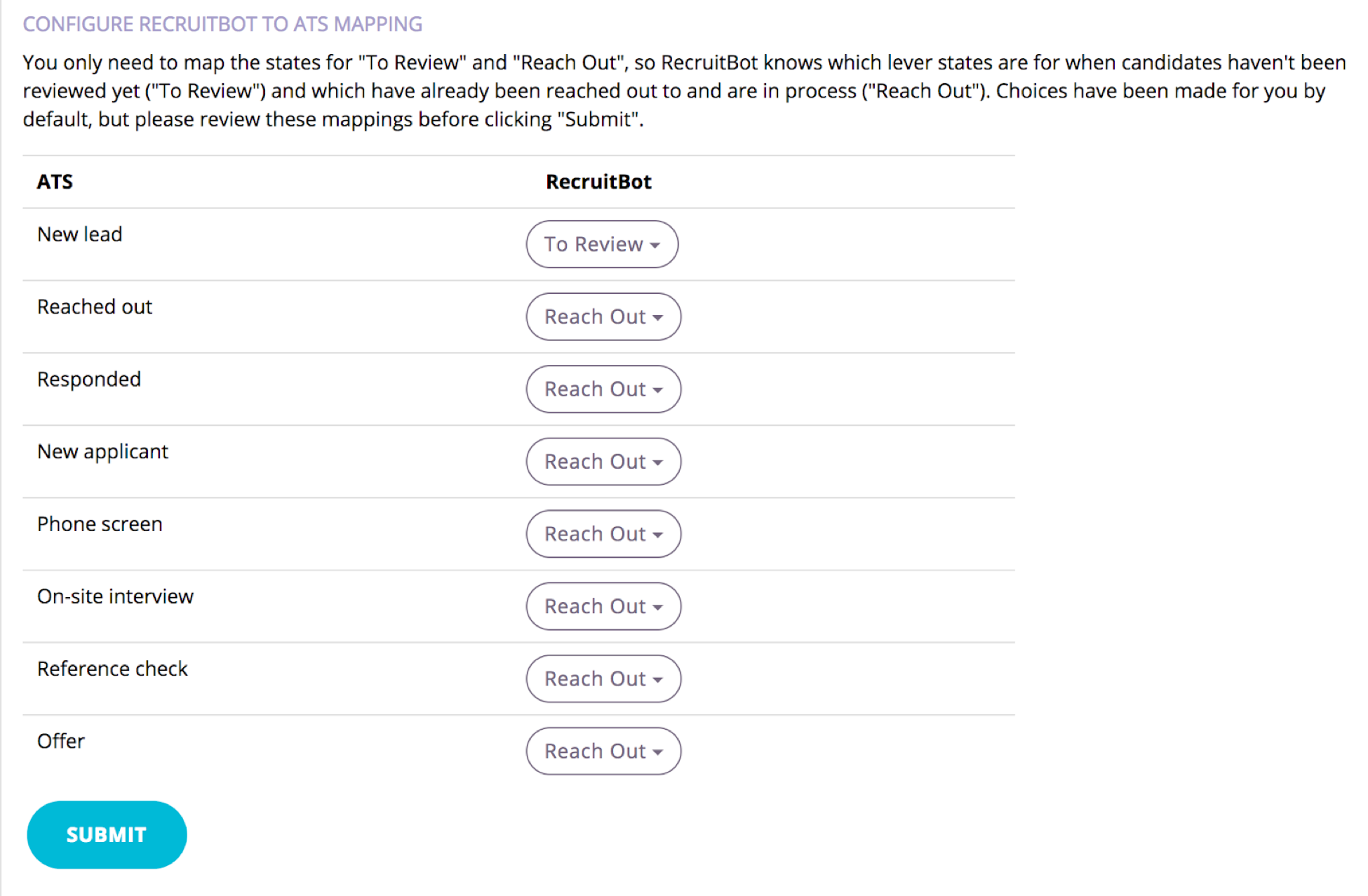 Select the positions for which you'd like to use RecruitBot. Click Link Positions.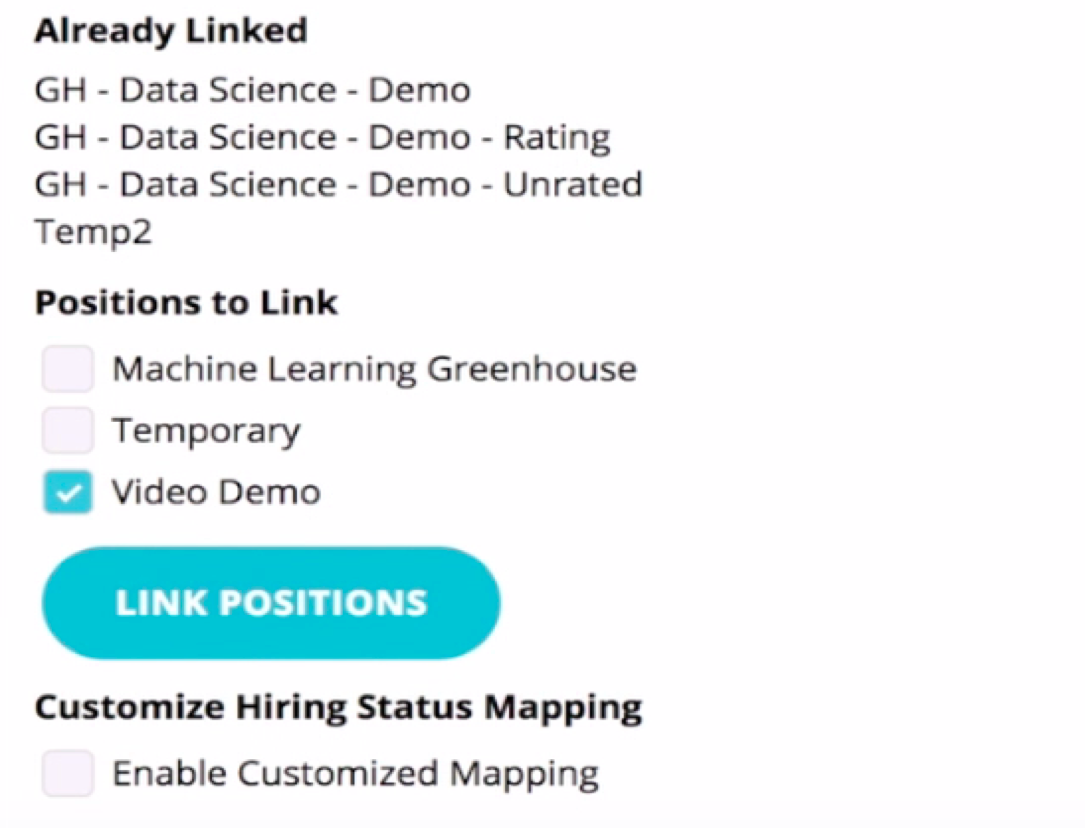 Navigate to the positions tab at the top of the RecruitBot toolbar, which will reveal the positions you've decided to associate with RecruitBot.

Click on the applicable position, and RecruitBot will automatically download each resume from Greenhouse that you've associated with this position. You can then proceed to use RecruitBot and enjoy all of its deeper interactions with your Greenhouse interface.
Integration Features
RecruitBot deeply and intelligently integrates with Greenhouse, leading to functionality that might seem obvious.
Here are some examples that bear mentioning:
If you mark an applicant in RecruitBot as "Reach Out", that candidate will be moved to the next stage of the recruiting funnel in Greenhouse, i.e. a phone screen.

If you mark an applicant in RecruitBot as "Rejected", Greenhouse will send your pre-written rejection notification to that candidate, using Greenhouse's template.