Greenhouse Recruiting and LaunchPad have created an integration that allows you to seamlessly use the two products together to add an assessment to your interview pipeline.
Enable the Greenhouse Recruiting / LaunchPad integration
To enable the integration, request your API key from LaunchPad by emailing success@launchpadrecruits.com. Then, follow the steps in this article to set up the assessment stage in your interview plans.
Use the LaunchPad integration with Greenhouse Recruiting
Once the Greenhouse Recruiting / LaunchPad integration is enabled for your organization, you will be able to send the LaunchPad assessment to your candidates.
Send the test
When candidates are moved into the LaunchPad interview stage, Greenhouse Recruiting displays a Send Test link. To send an assessment to a candidate, click Send Test. The interview instructions will then be sent through LaunchPad.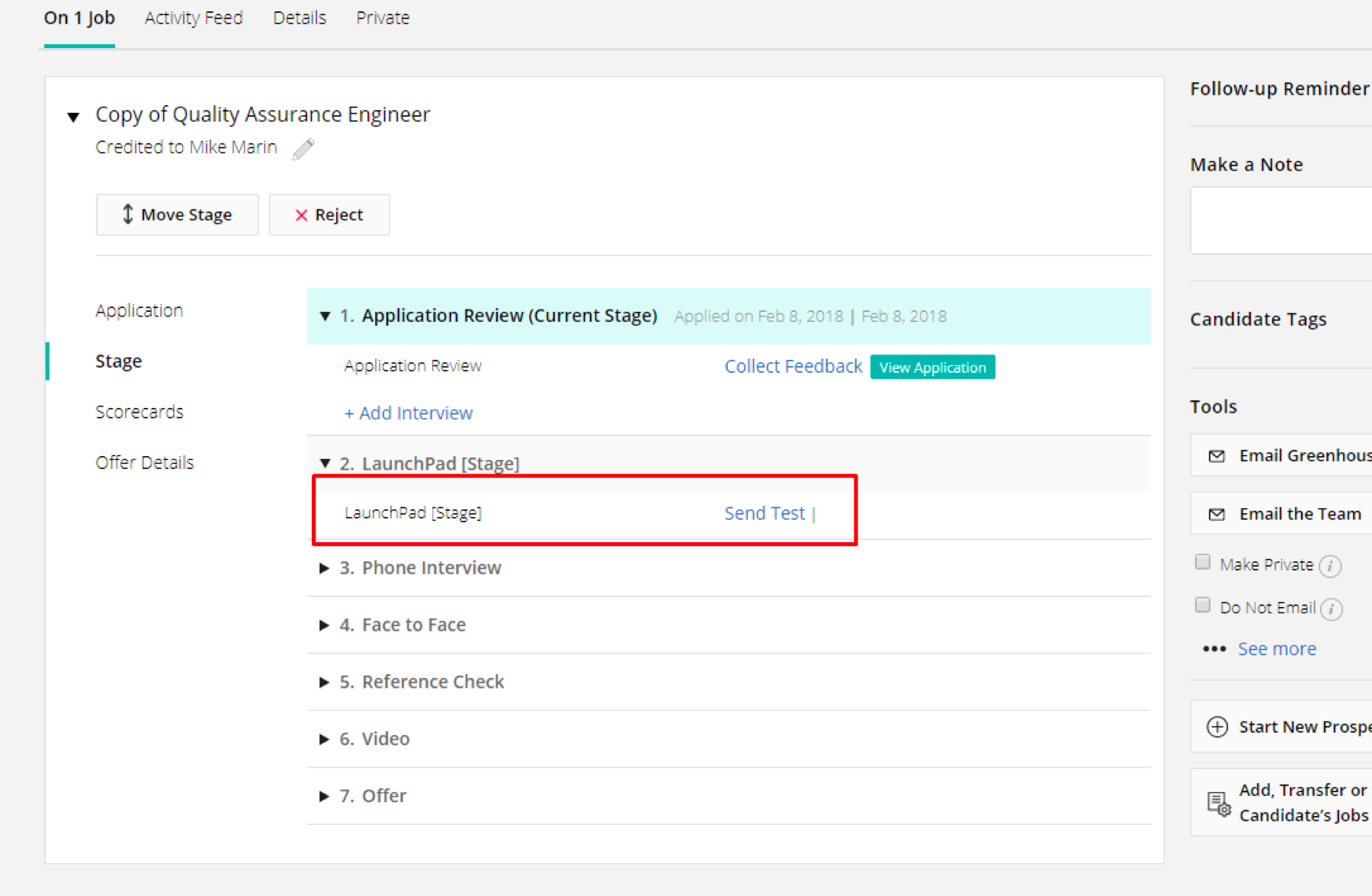 Note: To configure your assessment and customize the email template sent to candidates, visit LaunchPad.
The candidate's status appears in Greenhouse Recruiting and will update based on the candidate's interaction with the test. The following statuses are available:
Take Home Test to be sent
Waiting for candidate to submit test
Scorecard due from user
Review test results
Once the candidate has submitted their test, the Interview Kit displays a View Report link. To view the submitted test on LaunchPad, click View Report.