The advantages of the Greenhouse / GigaMe integration:
Bi-directional flow
View all your jobs from Greenhouse.
The integration is automatic, every time a new candidate is introduced to your company, the candidate's information will be synced automatically in Greenhouse.
All the information provided to users of GigaMe will be made available directly in Greenhouse (including, name, email, phone, resume, etc.)
You can get all submitted candidates from your Greenhouse account.
Easy to view all candidates at any stage in the process (ie, Reviewed, Preliminary Screening, Phone Screening, Face to Face, Rejected, Offered, Hired).
There are a few steps to follow in order to get started using GigaMe.
Please note: If someone in your company already uses GigaMe with Greenhouse, you just need to request the GigaMe token from them and enter it (see: STEP 10)
If you are the first GigaMe user in your company, then please follow the following steps.
STEP 1: Greenhouse API token generation. To generate this token, you need to LOGIN to your Greenhouse account.
STEP 2: On the top NavBar, click on "SETTINGS"
STEP 3: Then look down the left side of the page and click on "Dev center".  On the right side of the page find "API Credential Management" and click on it.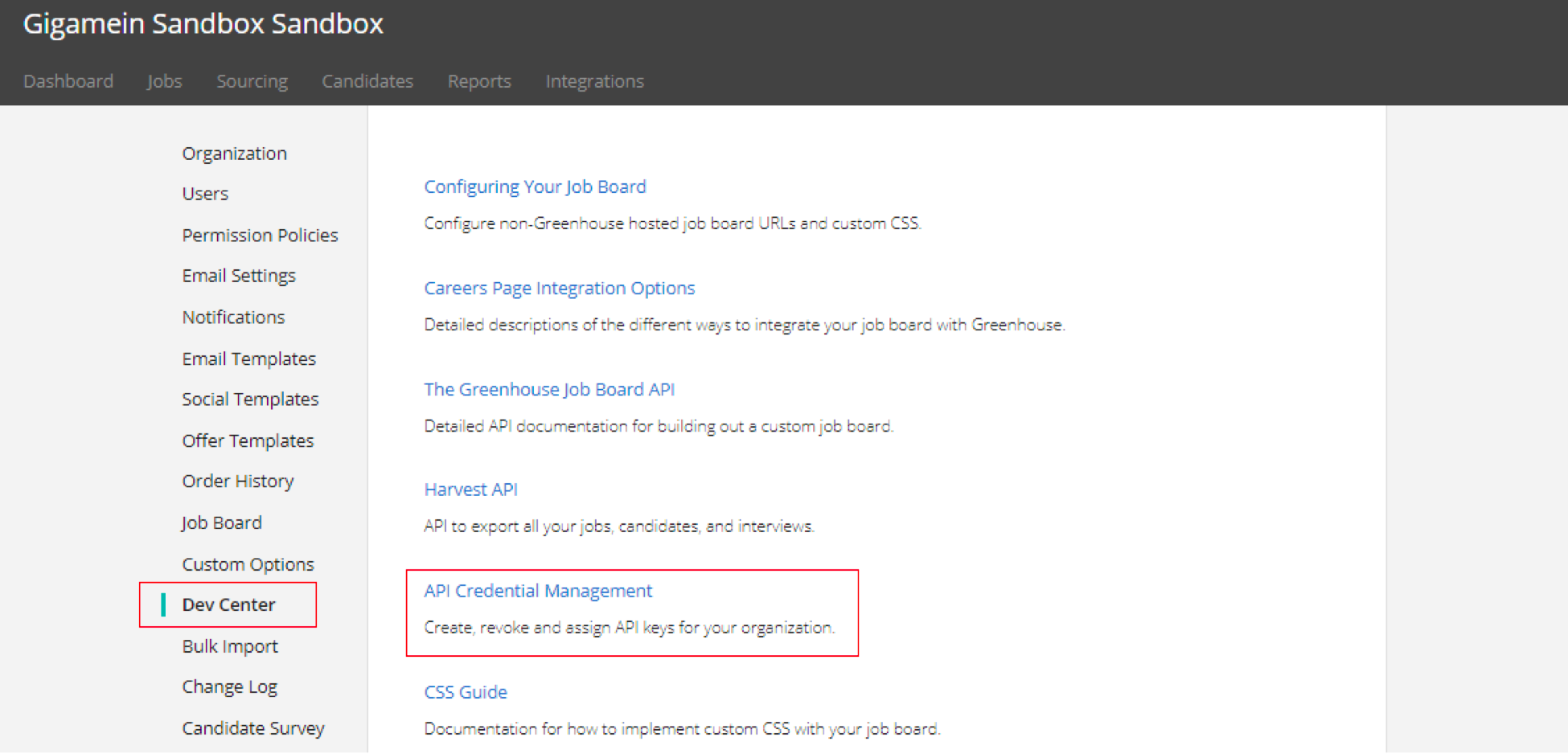 STEP 4:  On the top of that page select the option "Create New API Key". It will generate a pop-up (see image below). Select the "CREATE" option.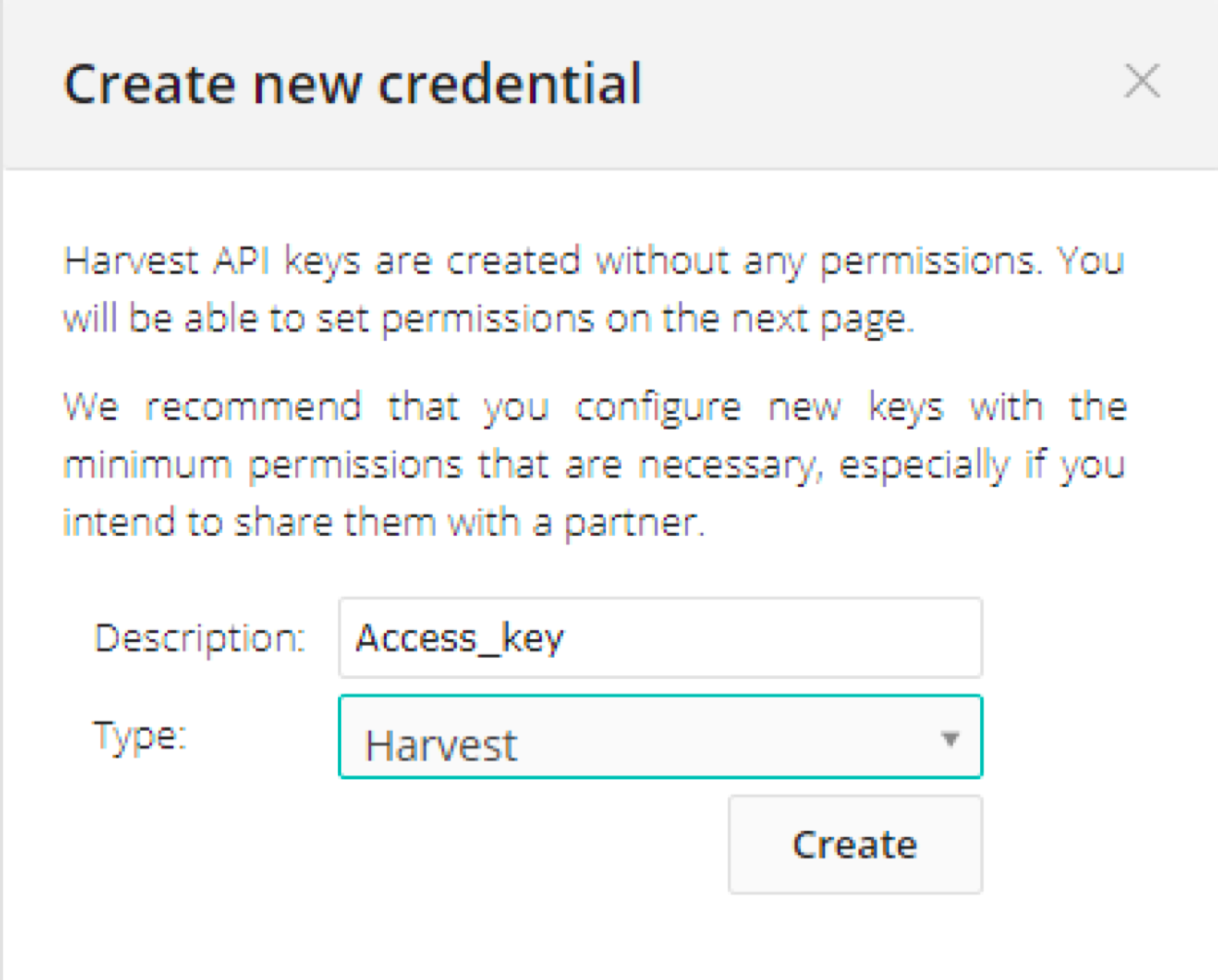 STEP 5: Once created, you can select the objects you would like to utilize (see image below) for "CANDIDATES", "JOBS", and "REJECTED REASONS" by clicking on the box. Whichever boxes are checked will enable the object for the specific capability chosen.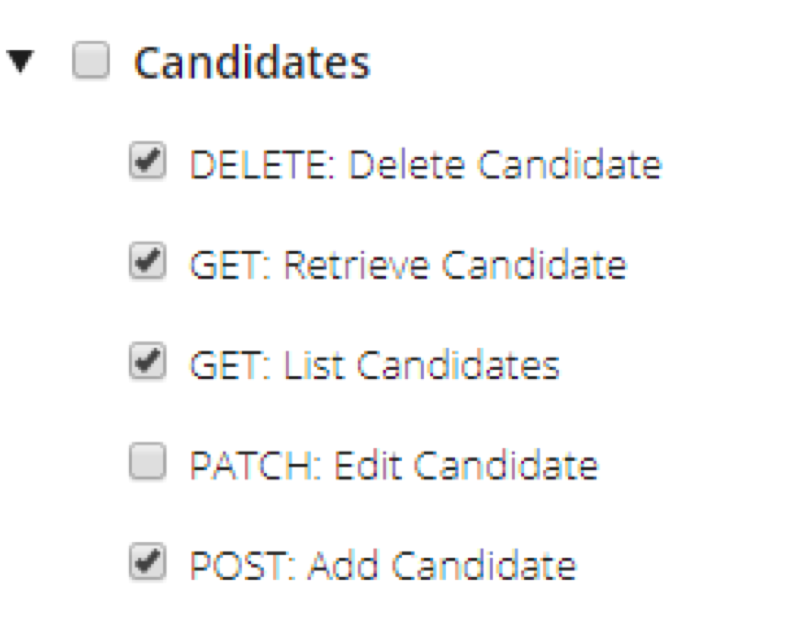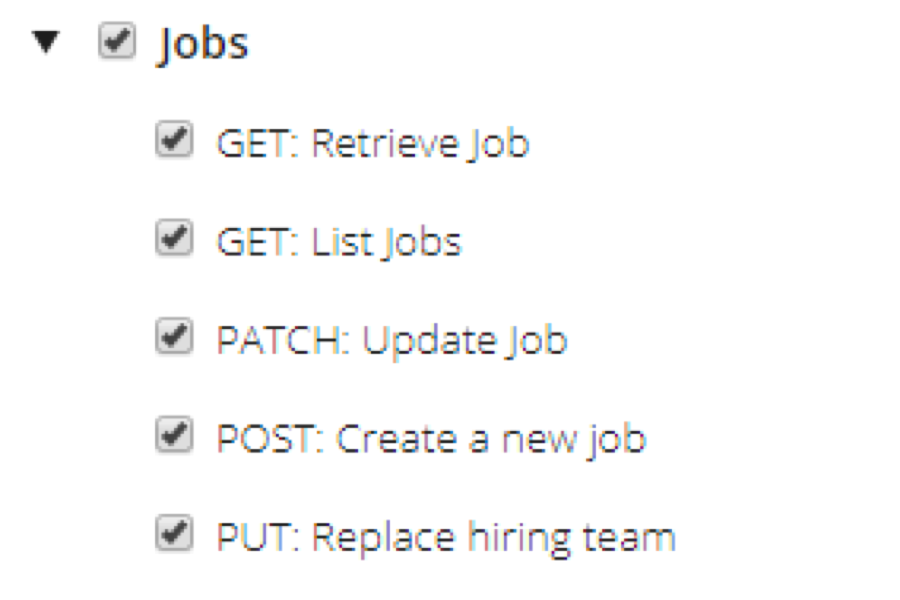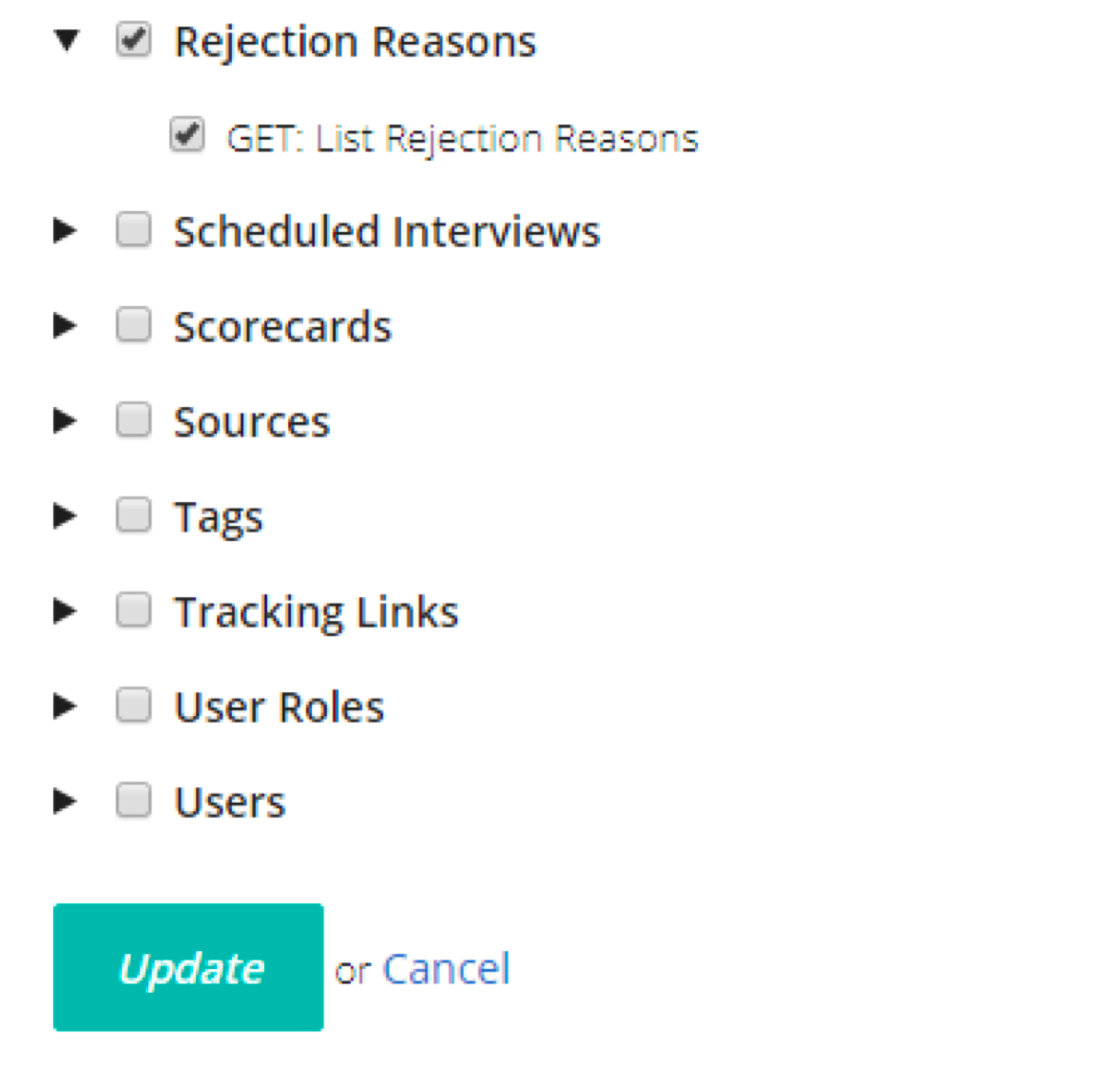 STEP 6: Once you have created the token key, it will be displayed on your screen (see image below).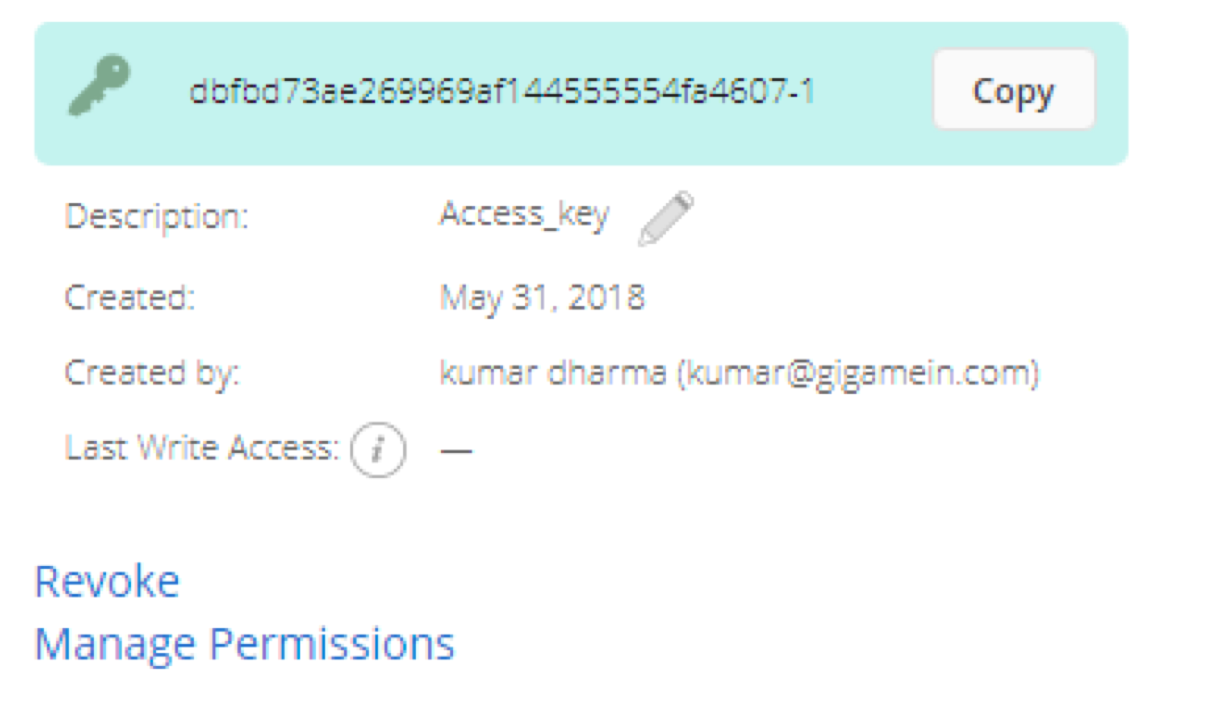 STEP 8:  Use your credentials to LOGIN to GigaMe in order to initiate the integration of your Greenhouse account. Make sure to click on the box "I'm an Employer" at the bottom (see below).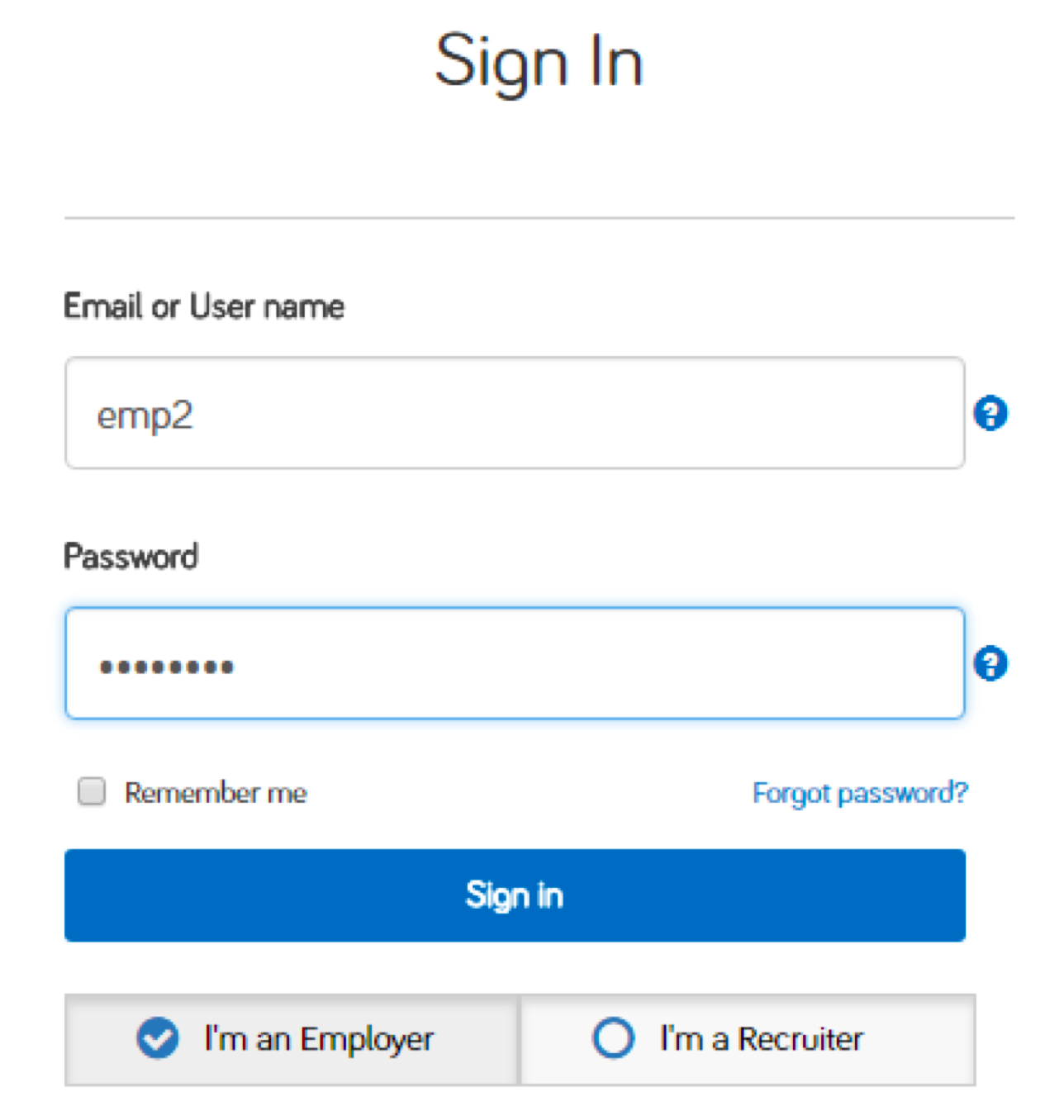 STEP 9: Find the integration link from the drop down menu on the top right. Click on "ATS" (Applicant Tracking System) to complete the integration. Alternatively, you can go to the POSTED JOBS page, then hover your curser over it. Select "JOBS". Then click on "Get Greenhouse Jobs" to complete the integration with Greenhouse. If you are first-time user need to give AUTHENTICATION KEY and USER ID.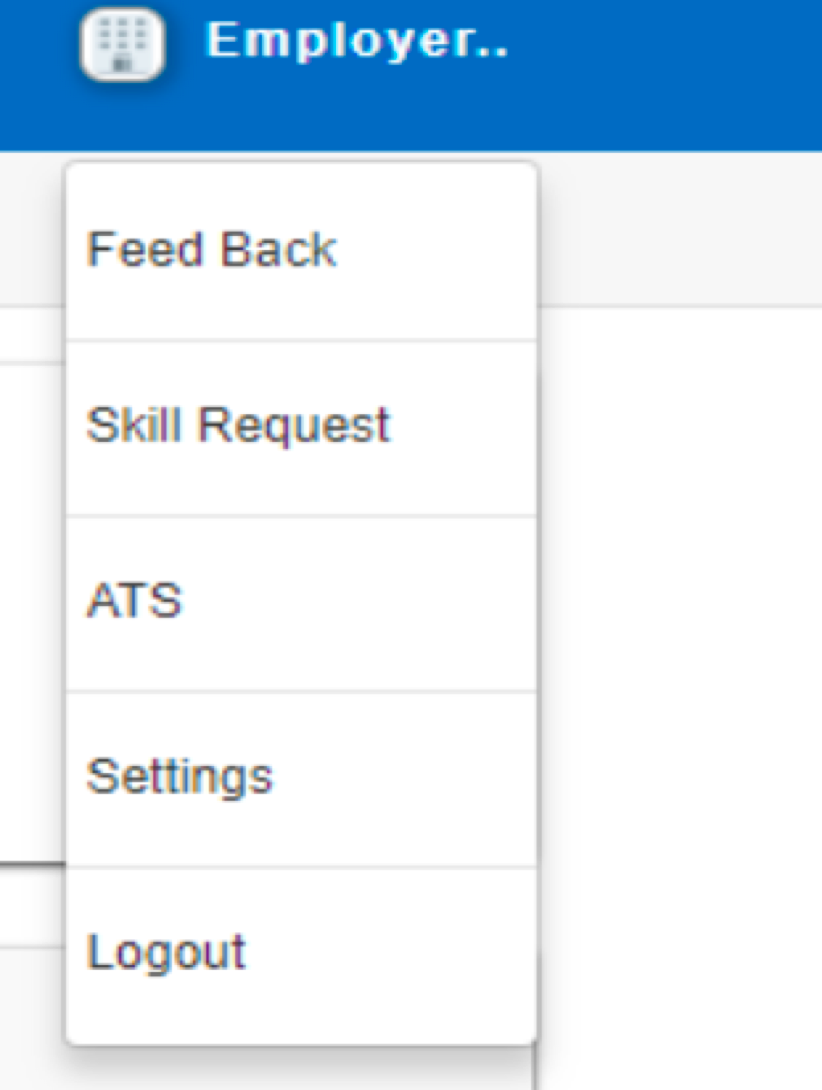 STEP 10: Enter your Greenhouse "AUTHENTICATION KEY" and "USER ID":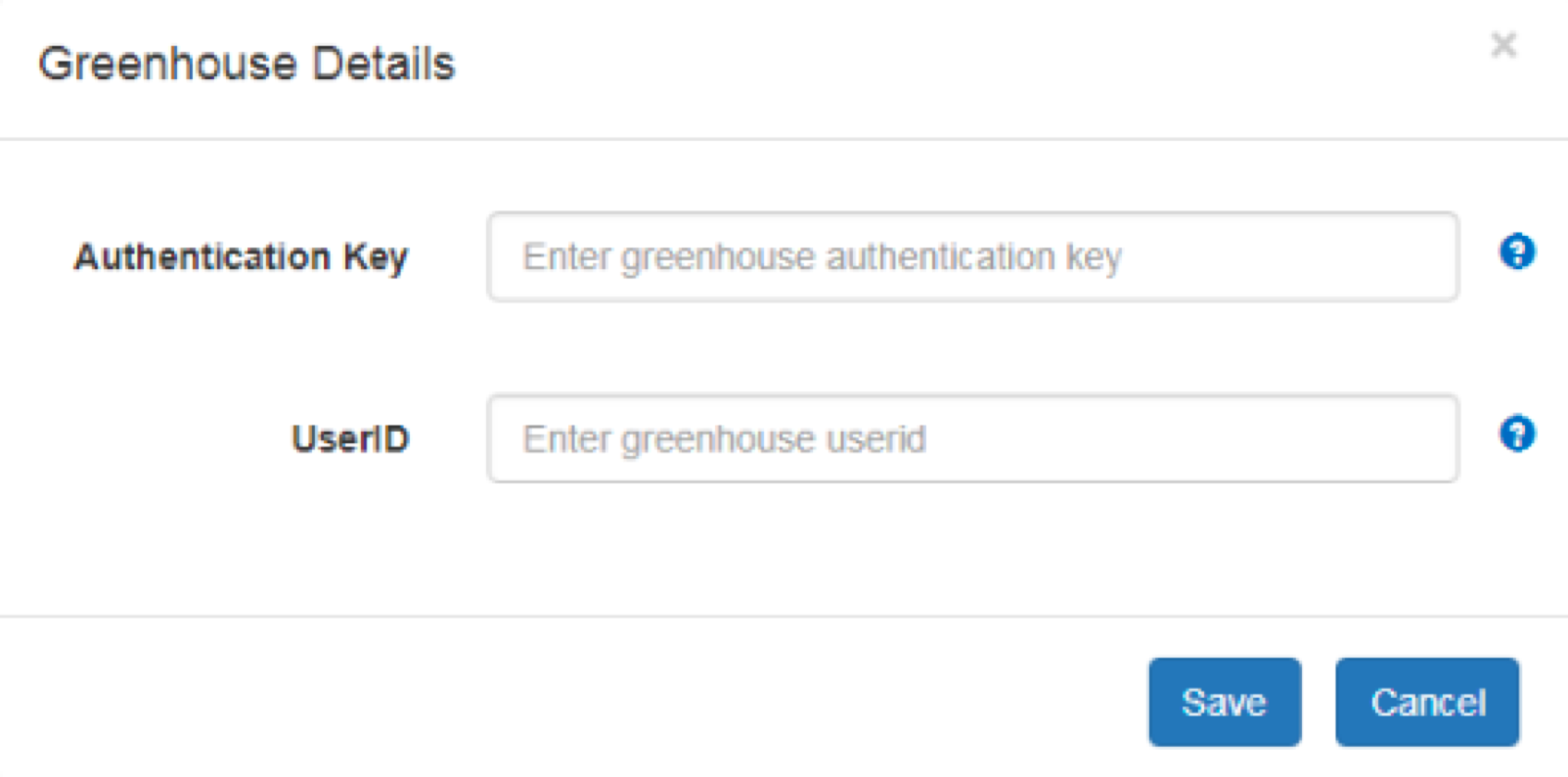 STEP 11: You are now connected with Greenhouse. Click on the "Get Greenhouse Jobs" button to view your jobs.

STEP 12: Your Greenhouse jobs will be listed. To post a job, simply click the RADIO BUTTON.

STEP 13: Your Greenhouse job has been posted on to GigaMe. You will be able to easily identify the Greenhouse jobs by Greenhouse tag (see image below) for each position.

Submitting Candidates to Greenhouse (API Integration):
Step 1: After submitting the candidates to your Greenhouse jobs, then LOGIN to your Greenhouse account.
Go to JOBS, then click COUNT under the CANDIDATE column.

STEP 2: You will see a list of submitted candidates from your GigaMe user account.

STEP 3: To update the candidates STAGE, select a candidate and then click "MOVE STAGE" to update the record for that candidate.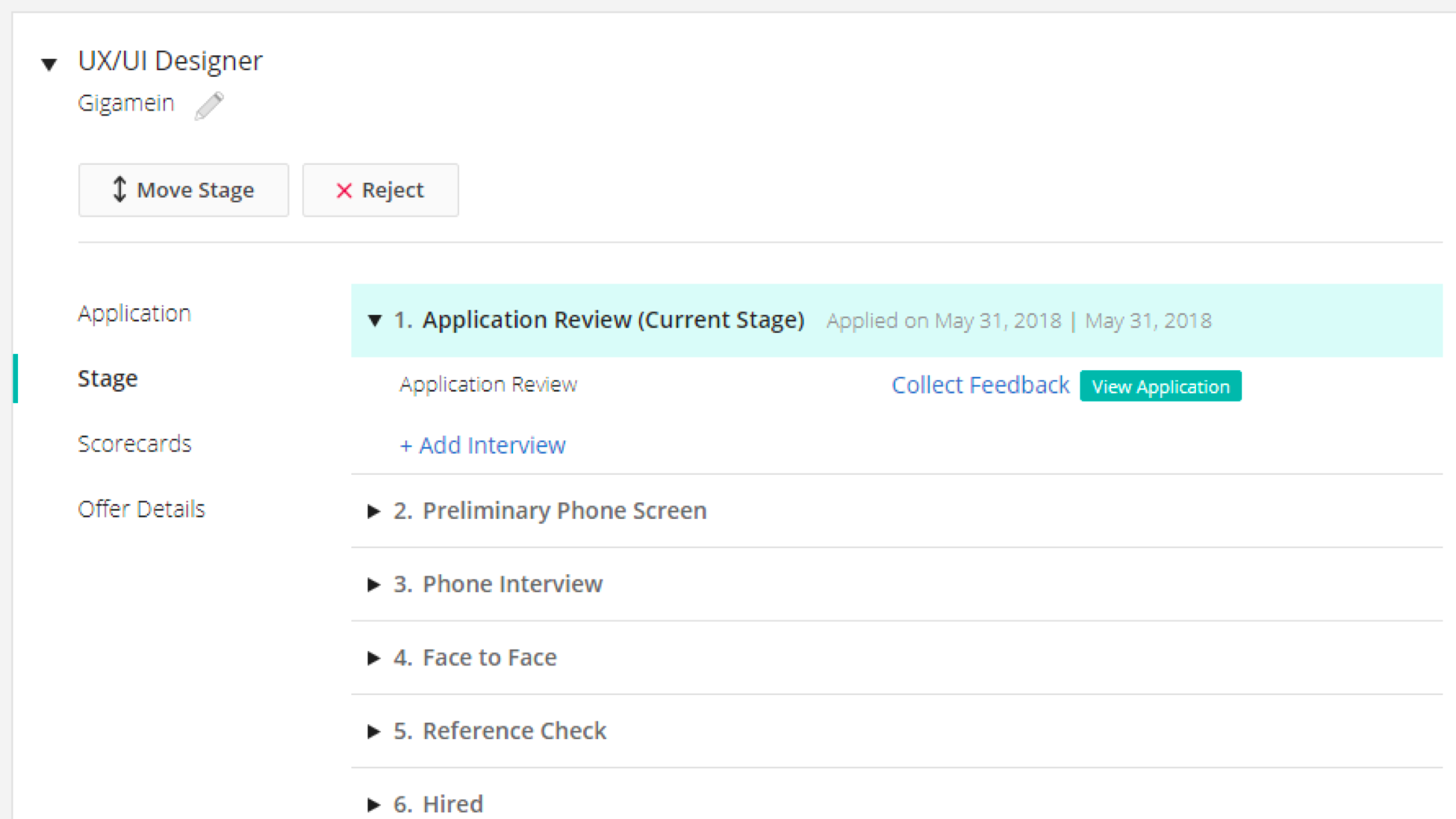 STEP 4: Upon completing the interview process, the candidate's profile will be shown (see image below).

STEP 5: Now, when logging in as an employer in GigaMe, you can go to candidate's page and it will be synced to what is in your Greenhouse account.
Examples below:
Example 1: Candidate at the "Reviewed" stage.
Example 2: Candidates in "Interview" stage.
Example 3: Candidate at "Offer" stage.
Example 1

Example 2:

Example 3: