As the name implies, the Job Status Report allows you to reference the status of all jobs (and their openings) in your organization and can help your finance departments track against hiring plans.
Note: Having some trouble understanding job statuses? Check out this video for more information.
Layout of the job status report
Every job included in the report will display the following fields (if available):
Job Name
Job ID
Department
Offices
Req ID
Opening ID
Opening Status
Open Date
Close Date
Close Reason
Hired Candidate
Application ID
Actual Start Date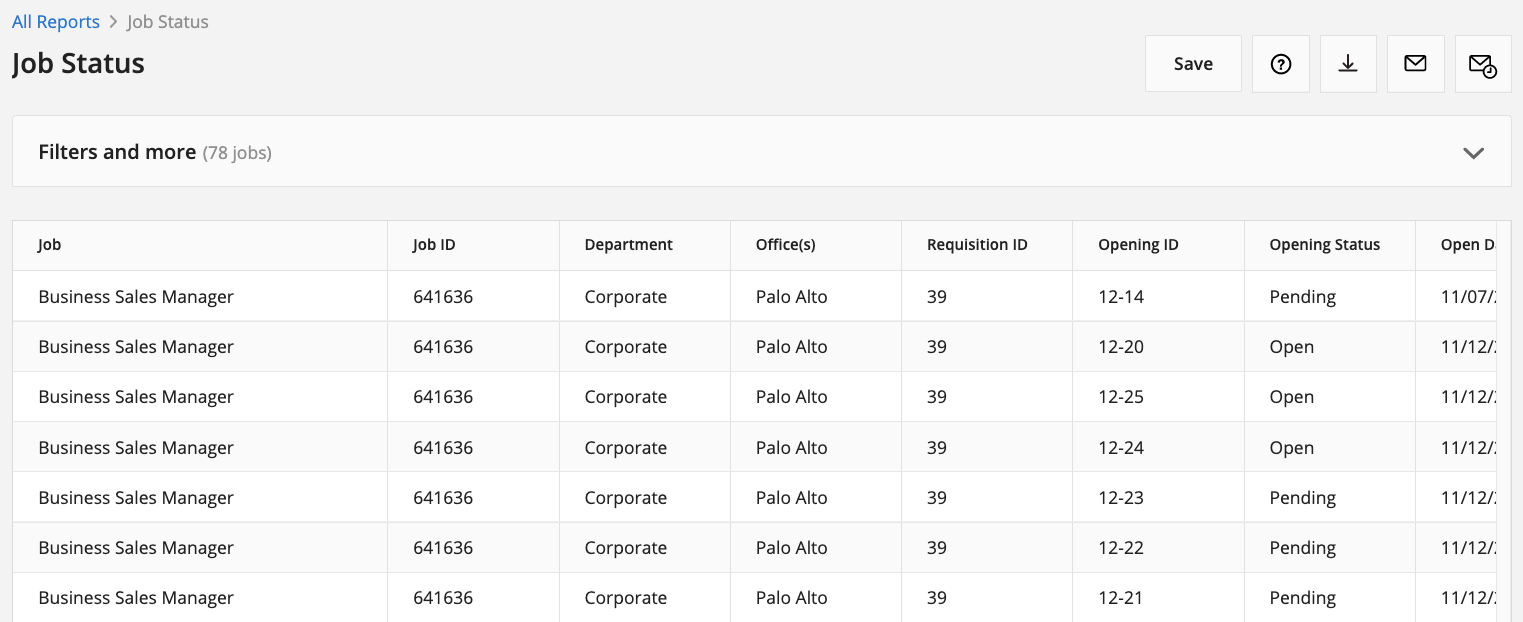 The Job Status Report can be filtered by Jobs and Date Range. When you have finished using the filter panel, click Apply to repopulate the report.