In this article we will cover how to terminate an employee and how to view a terminated employee's profile.
Terminate an Employee
Note: Users with Super Admin level permissions can terminate an employee
To terminate an employee in your organization from Greenhouse Onboarding, click on the People tab from your navigational bar and search the resulting list for the employee. Alternatively, you can also use the search feature at the top of the page by clicking on the magnifying glass icon and typing in the person's name.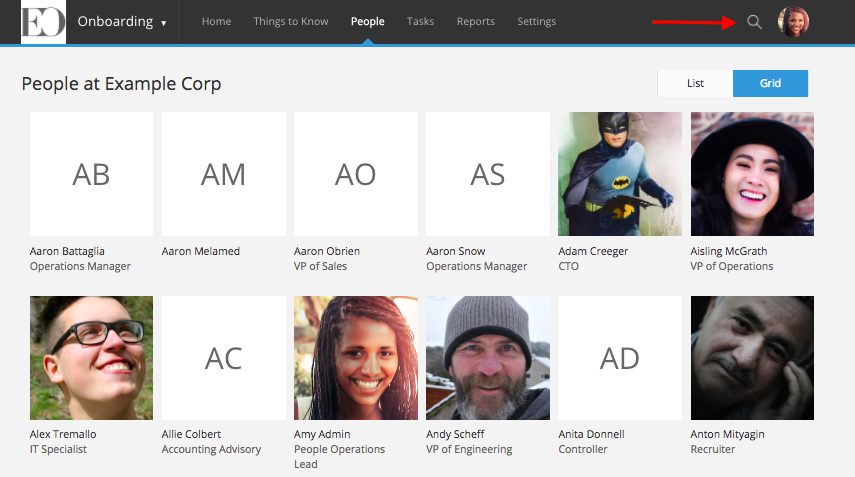 Once you have located the employee you wish to terminate, click on their profile.
From their profile page, click on the Admin tab, navigate to the Employment Status panel, and click Edit.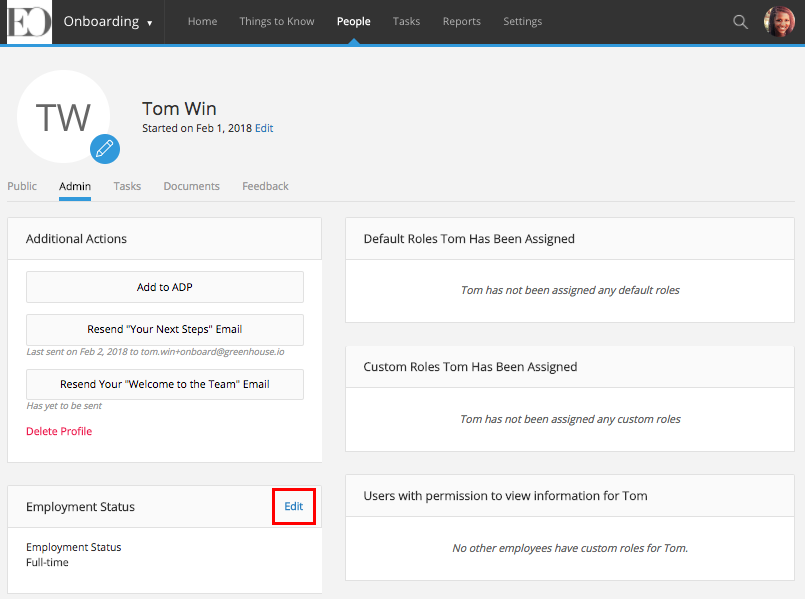 Use the Employment Status drop-down menu to change the status to Terminated and input the Date of Termination. When you have finished, click Save.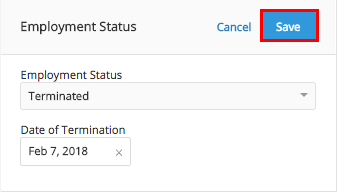 A dialog box will ask you to confirm the termination of the employee and summarize the effects of this termination.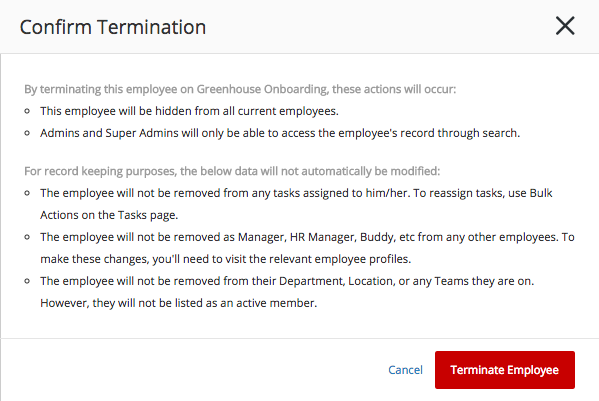 To confirm the termination, click Terminate Employee.
Viewing/Managing Terminated Employee Profiles
The terminated employee will still appear in Tasks searches, your organization's Directory, and Reports until their termination date has arrived.
Once an employee's termination date has passed the employee's profile will be hidden from all other employees in your organization and will be removed from Tasks searches, your organization's Directory, and Reports.
However, users with Admin or Super Admin level permissions can still use the search feature in Greenhouse Onboarding to see terminated employee profiles.