Permissions: Job Admin and above
Product tier: Available for all subscription tiers
Vervoe gives you the ability to hire the top talent your competitors will overlook by making hiring entirely about merit. Instead of spending your valuable time screening candidates to decide who to interview, all candidates showcase their talent in real-world scenarios without being arbitrarily screened out.
Vervoe's integration with Greenhouse Recruiting allows you to seamlessly add a Vervoe assessment to your interview pipeline, so you can attract the best quality talent.
Enable the Vervoe integration
To enable the integration, follow the steps in this article to retrieve your API key from your Vervoe representative and share it with Greenhouse Technical Support. Once the integration is enabled, you can set up the assessment stage on your interview plans. Learn more about adding stages to an interview plan.
Use the Vervoe integration with Greenhouse Recruiting
Once the Vervoe integration is enabled for your organization, you'll be able to add the Vervoe assessment as an interview stage. Learn more about adding stages to an interview plan.
Note: The configuration of assessments or take-home tests should be completed on Vervoe.
When a candidate is moved into the Vervoe stage, you can send an assessment to them by clicking Send Test beside the interview stage.

Note: When you click Send Test, the assessment is actually sent by Vervoe and not by Greenhouse Recruiting.
After the assessment is sent, the assessment's status will display in Greenhouse Recruiting.
Once the candidate has submitted their test, the stage will show their Vervoe score.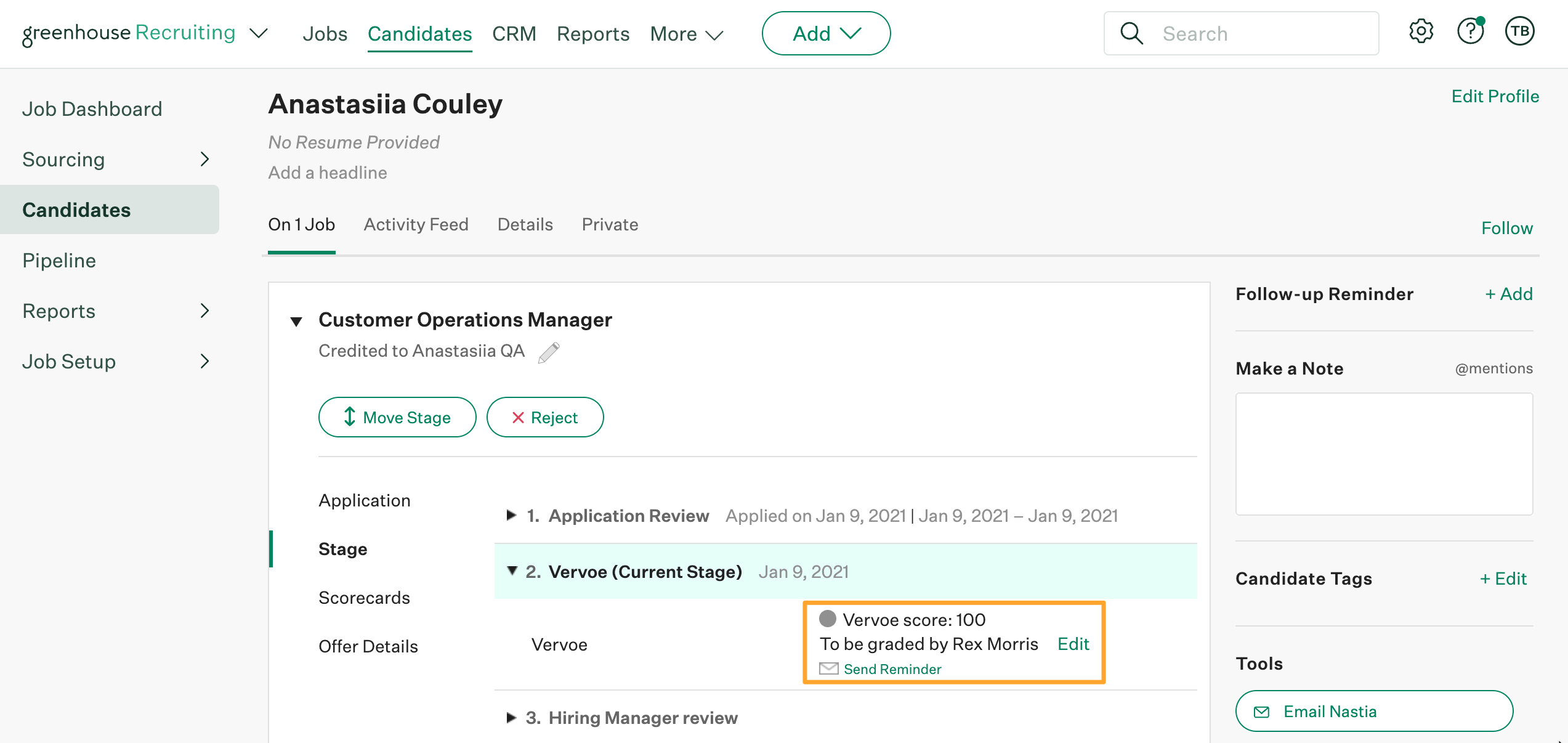 You can click on the interview kit for more details.
To see a candidate's detailed results in Vervoe, click View Report.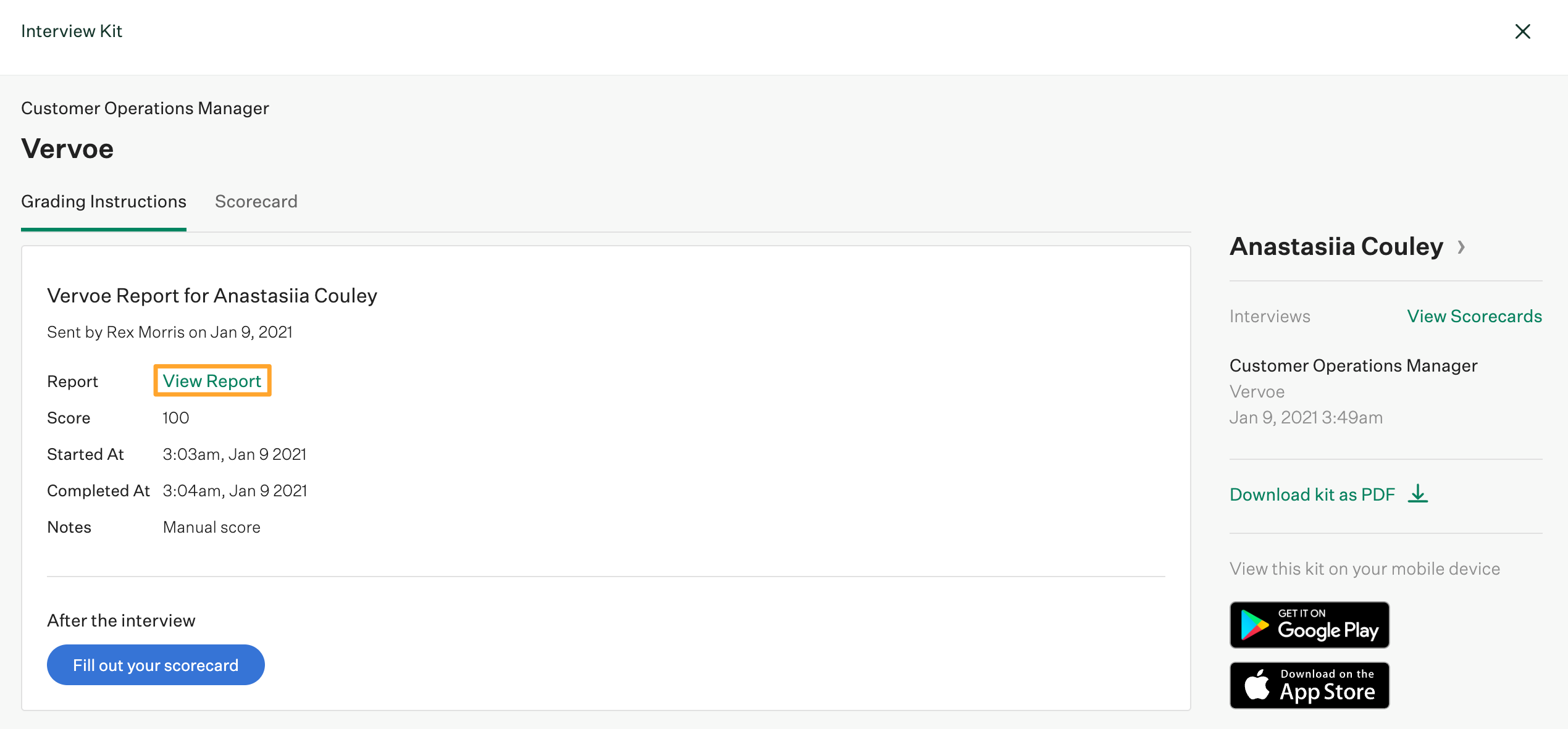 Additional resources
For additional information or troubleshooting not covered here, check out the Vervoe Help Center.