Interviews that are scheduled between time zones are automatically adjusted for the interviewer and the candidate to reflect their respective time zones. This article provides a quick guide for users on what to expect when scheduling interviews between time zones.
Requesting Candidate Availability
When requesting candidate availability for an interview, you should be selecting times that align with your time zone as the scheduler. When the candidate is notified about this request, the available times you offer will be converted automatically when sent to the candidate and vice-versa.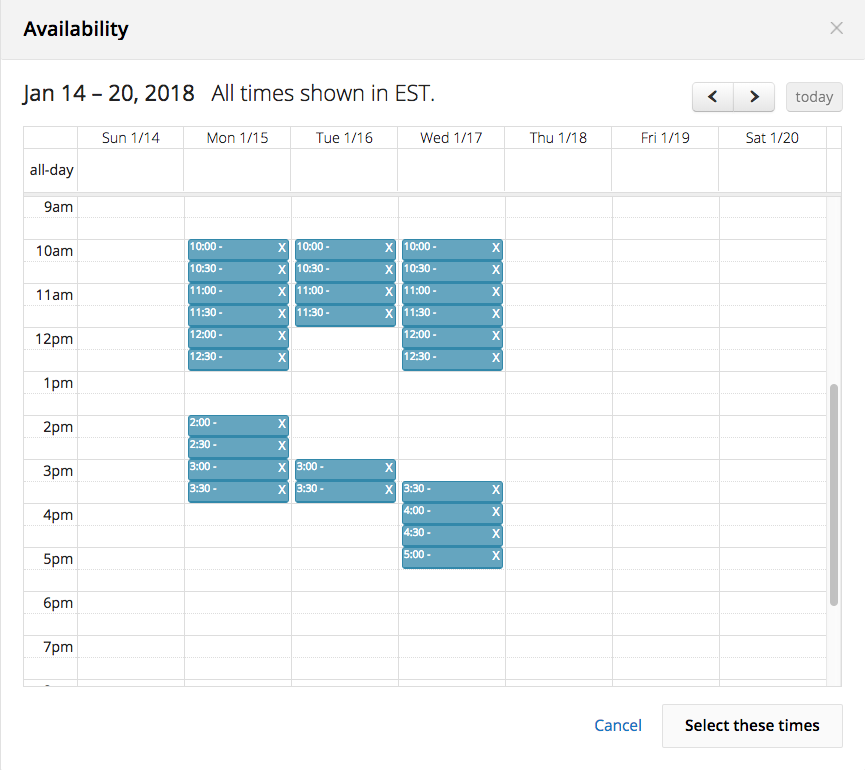 (Sent by requester in New York City)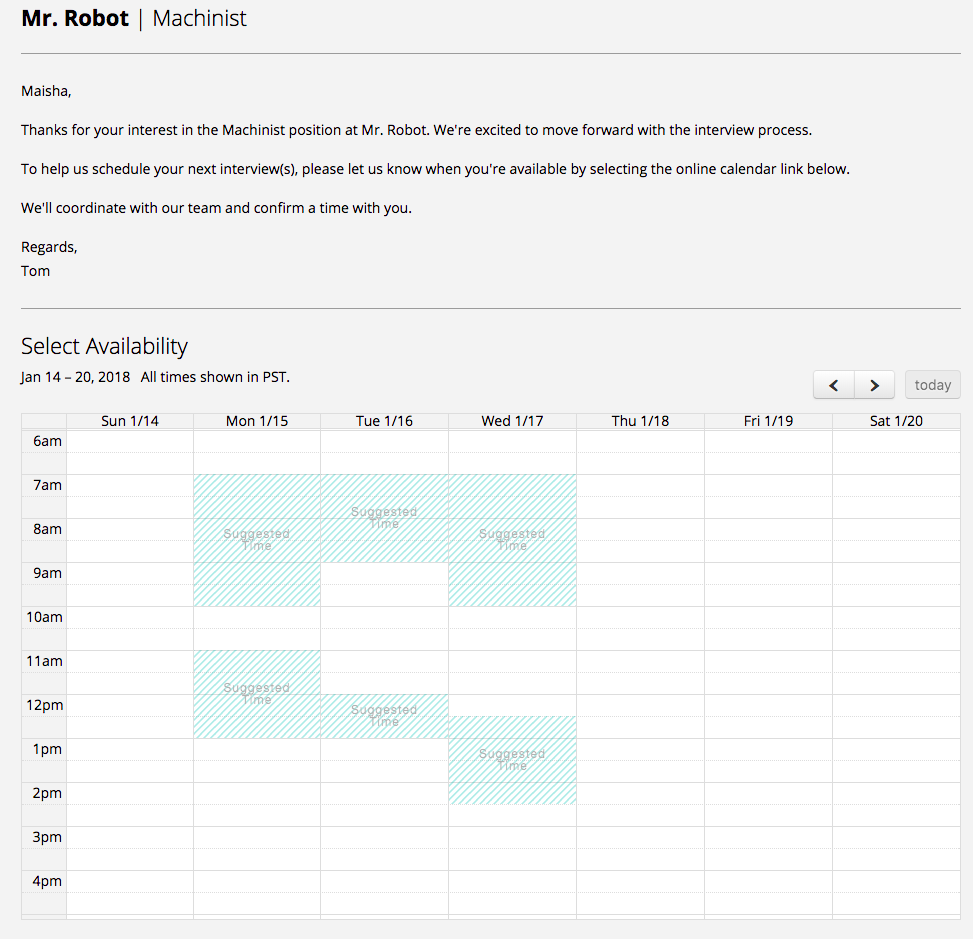 (Seen by candidate in California)
Candidate Submitting Availability
Like requesting availability, when a candidate submits their availability it will automatically be adjusted to reflect your time zone*. 
When a candidate submits their availability you will be sent an email of these times adjusted to your time zone.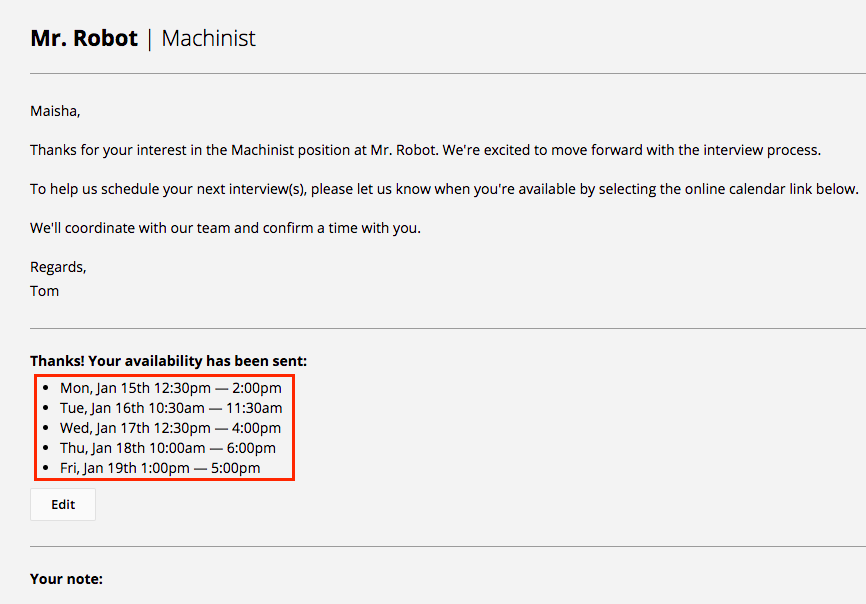 (Submitted by candidate in California)

(Email received by scheduler in New York City)
Likewise, when these availability times are viewed from the stage tab, all times will be adjusted to the scheduler's time zone.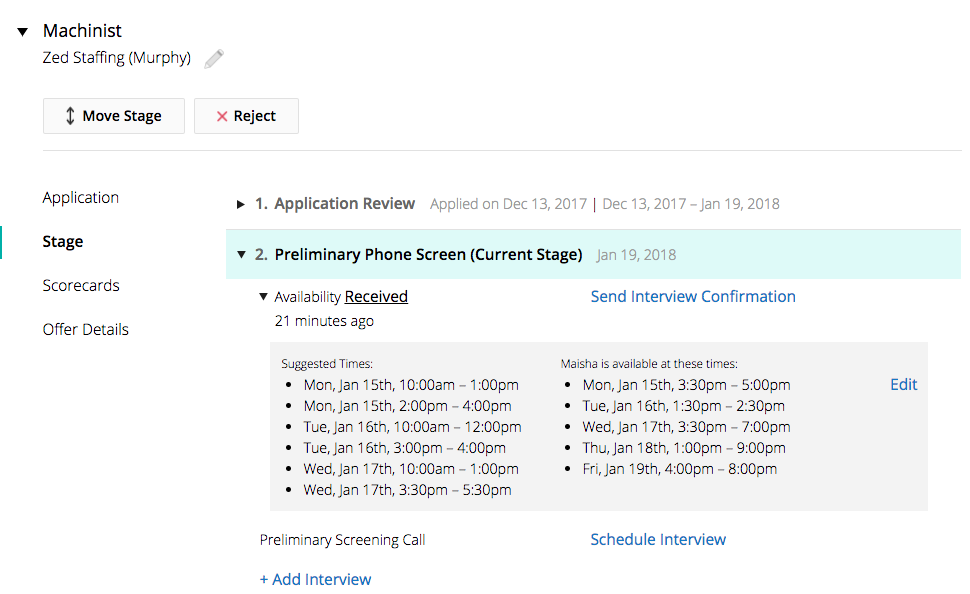 Note: When viewing candidate availability submissions from the candidate's Activity Feed a time zone readjustment does not occur. When viewed in the Activity Feed, the candidate's time zone information is recorded instead of being adjusted. Greenhouse does this to capture the exact data communicated by the candidate.