When you request a candidate's availability, they'll choose the times based on their computer's current timezone.

When you view the availability request, the times will be calculated based on the timezone you selected for your user account.

If you ever want to check the candidate's timezone, it will be recorded at the top of their candidate profile.

To change the candidate's timezone, click Edit Profile on the right side of the page.

Then, select an option from the Timezone dropdown. Click Save when you're done.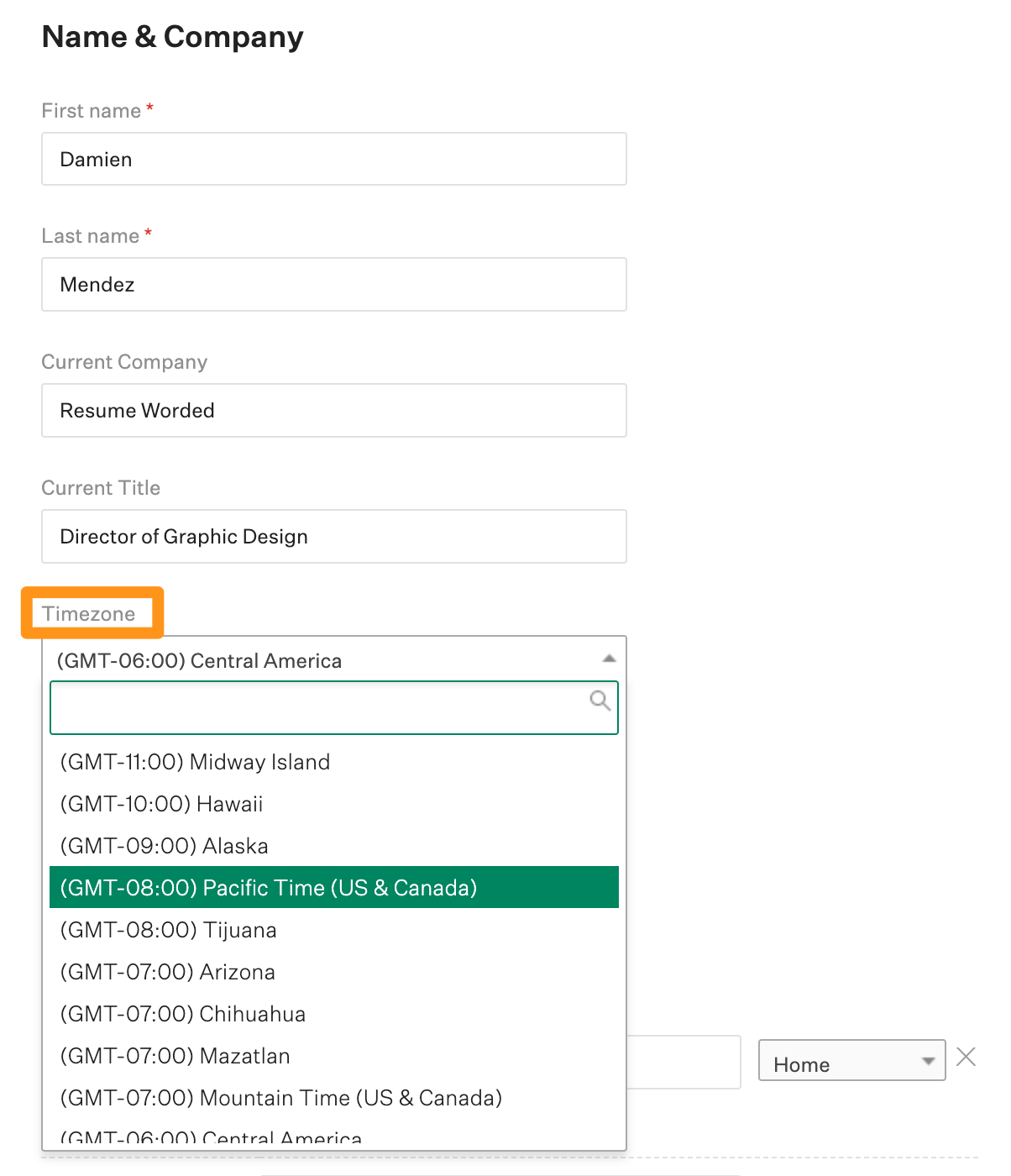 When you schedule the interview, both your invite and your candidate's invite will have the correct times based on your respective timezones.
Note: Your timezone can be updated in your Greenhouse Recruiting user account.