Built In
Built In is a network of local online communities connecting startups and technology companies with passionate tech professionals. Built In integrates with Greenhouse using the Job Board API to pull in job posts. This is done by obtaining each Greenhouse account's job board token. 
Built In checks Greenhouse multiple times a day for new jobs and will remove any jobs that are no longer active. Each of Built In's six markets is a stand alone site so Greenhouse jobs are posted on each respective site for the specific location of a particular job. (exp. Built In NYC for New York jobs).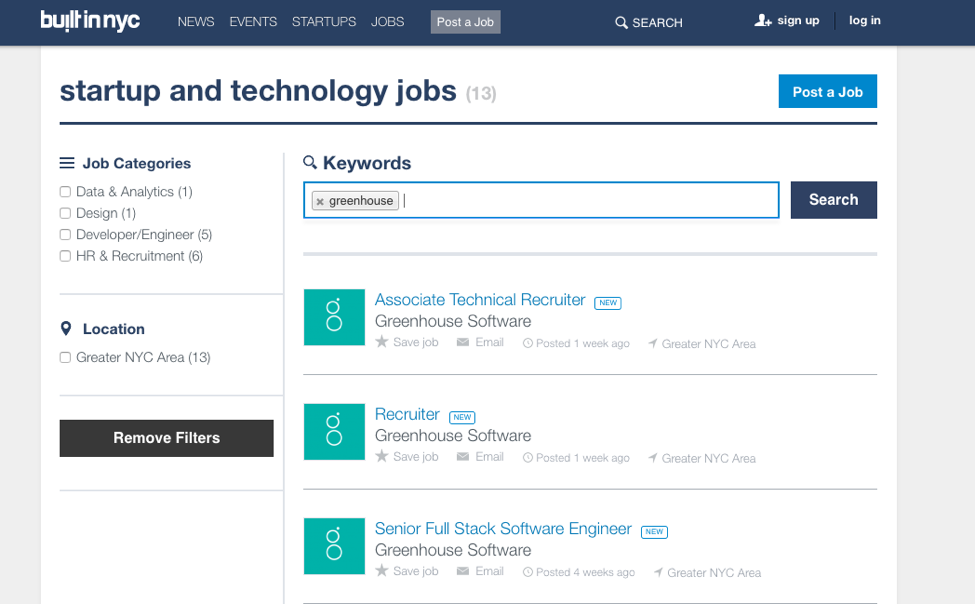 Greenhouse users generate a tracking code when they setup the initial integration, and Built In will add the code to all jobs posted on Built In. 
To create a tracking link for your Job Board:
Click the Configure tab
Click [Tracking Link] underneath the title of your external Job Board
In the resulting pop up window specify:

Who gets credit (this will be the user from your GH account who is attributed to each candidate, most users specify None when creating this link for Built In)
and the Source (Built In)
NOTE: If you don't see "Built In" in the list of options for a Source, you will want to create that source on the Configure>Custom Options>Sources page by clicking "Create New Source" button.

Click Create Link
Copy the link and send it to your contact at Built In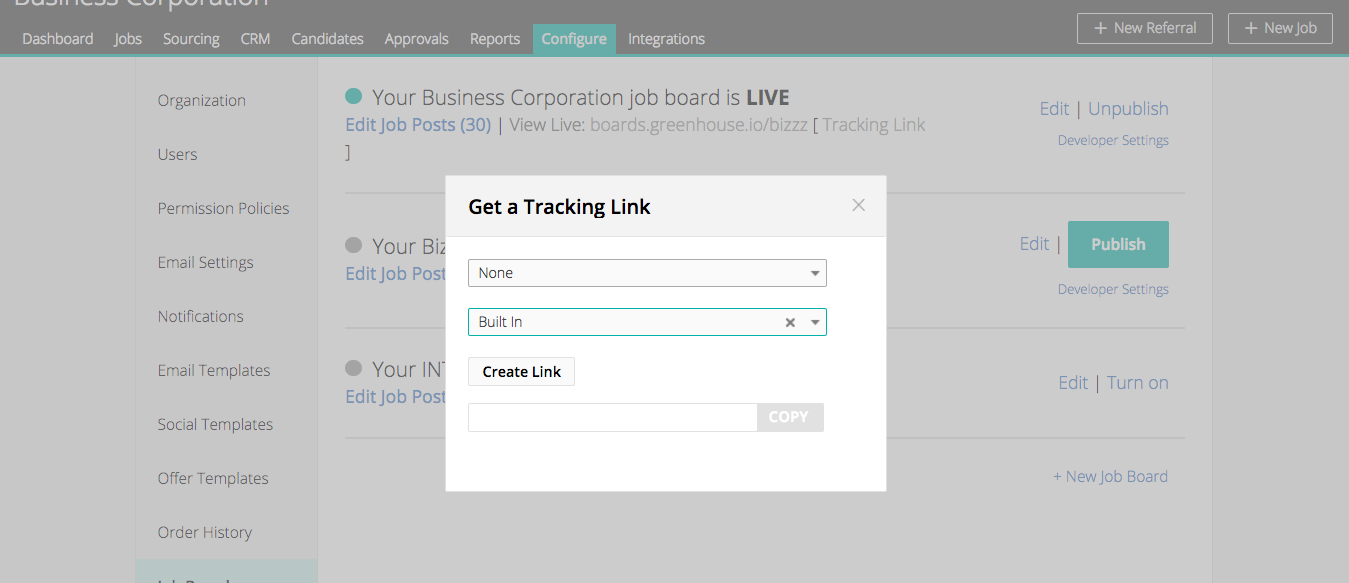 To locate your Job Board token a Site Admin can:
Click Configure
Click Job Board
Locate your External Job Board and click the "Edit" to the right of the job board.
On the next screen under the URL header there will be a field that displays your current
Job Board token for this job board.