Woo's integration with Greenhouse Recruiting allows users are able to source, access, engage, and track candidates directly from Woo.
Enable the Greenhouse Recruiting / Woo integration
To integrate with Woo, you'll need to create an Ingestion API key and provide it to Woo.
Follow the steps in this article for more information on creating an Ingestion API Key.
Once the key is created, paste the API key in the Grab API Key field on the Woo integrations page.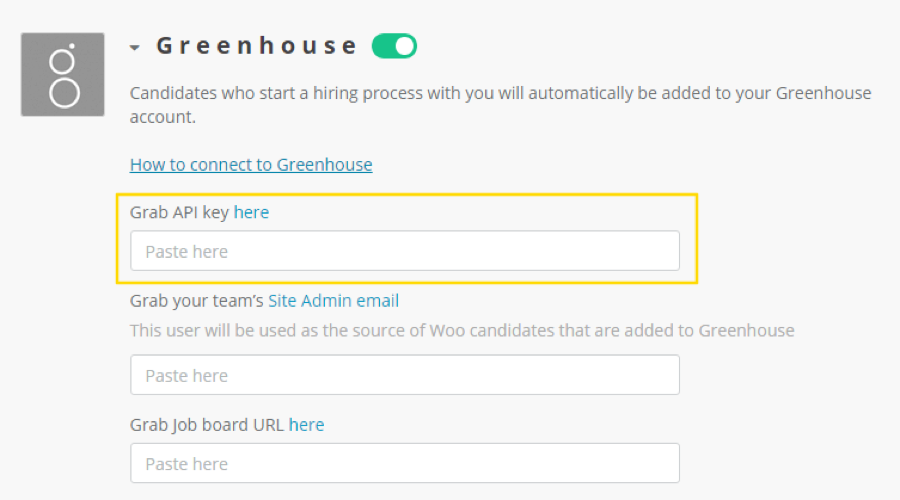 Next, add your Site admin's email address to the Grab your team's Site Admin email field. This user will be used as the source for Woo candidates added to Greenhouse.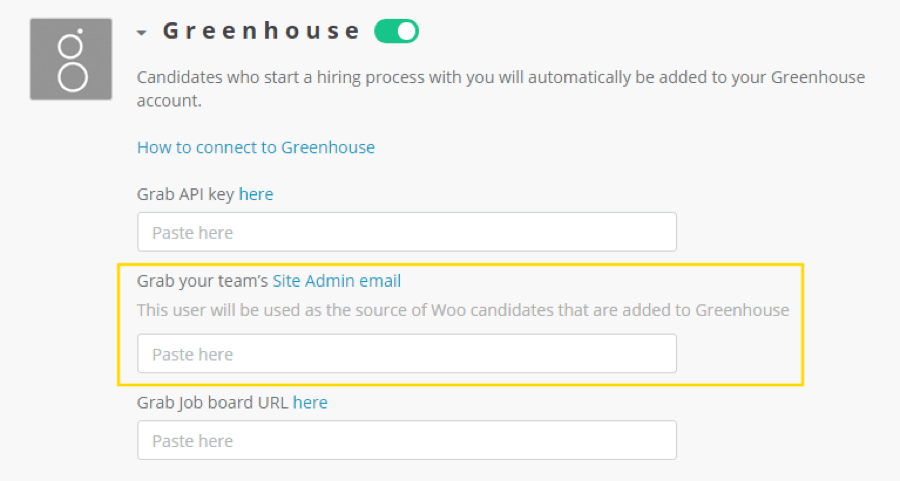 Click Next when done.
Pair your jobs on Woo with jobs in Greenhouse Recruiting.
Lastly, click Connect to Greenhouse.
The integration is now complete, and you can begin using Woo with Greenhouse Recruiting.
Additional resources
For additional questions or information on the integration not covered here, reach out to the Woo team at hello@woo.io.