With Flock's integration with Greenhouse, our mutual clients can seamlessly bring relevant candidate information into Flock and begin the employee onboarding process. Once a hire is confirmed in Greenhouse, the candidate is automatically added as a new employee in Flock.
Generate a secret key in Flock
Log into Flock as a Company Admin.
Navigate to Settings Apps Greenhouse. Click Get Started.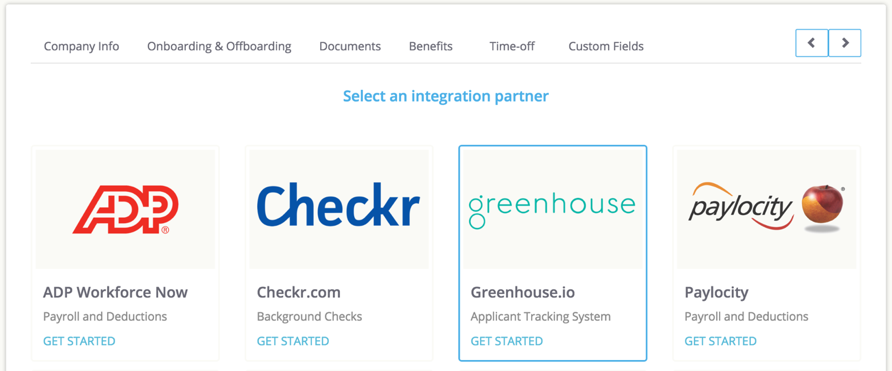 On the setup page, click Generate Secret Key. Copy and paste this key into a safe location. It is used in the next step.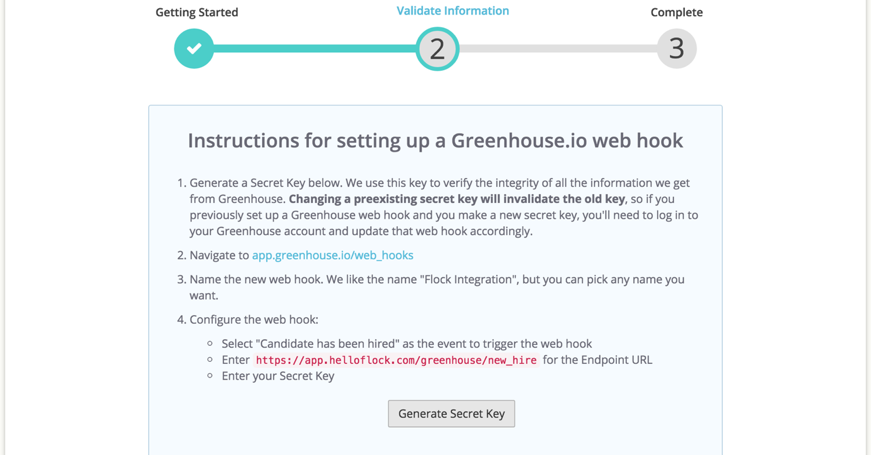 Create a webhook
To integrate Flock with Greenhouse Recruiting, you'll need to create a webhook. Follow the steps in this article to create your webhook. Use the values listed below to configure the webhooks.
Once the web hook is setup, a confirmation page appears in Flock.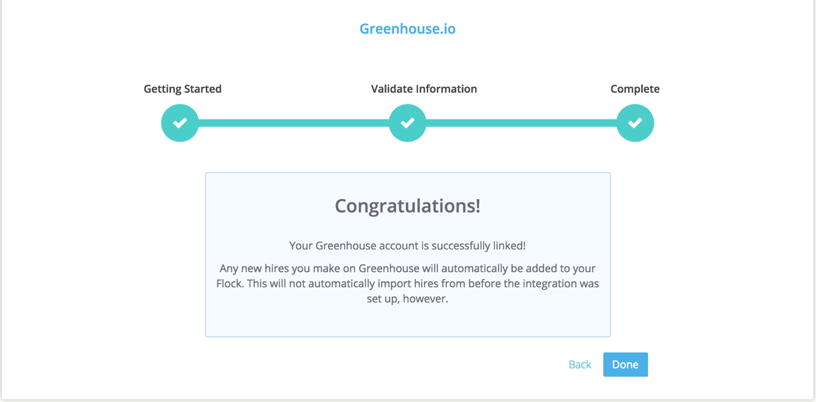 Use the Flock integration with Greenhouse Recruiting
When a candidate is marked as hired, Greenhouse automatically sends Flock the information about the candidate. Flock creates an employee account and sends the Flock administrator an email.