With Flock's integration with Greenhouse, our mutual clients can seamlessly bring relevant candidate information into Flock and begin the employee onboarding process. Once a hire is confirmed in Greenhouse, the candidate will automatically be added as a new employee in Flock. Just set it once, and done!
Here we'll explain the basic technical nature of the integration and give a high level overview on how to hire in Greenhouse.
How do I begin the integration process between Greenhouse and Flock?
1. Log in as a Company Admin.
2. Click on "Settings", then "Apps", then "Greenhouse". There won't be a checkmark unless you've previously activated the integration for this company.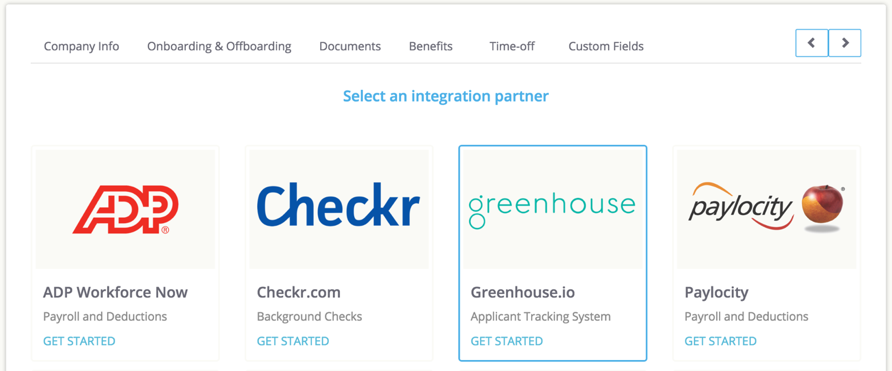 3. On the second page of the Greenhouse Integration Sign Up, generate a secret key.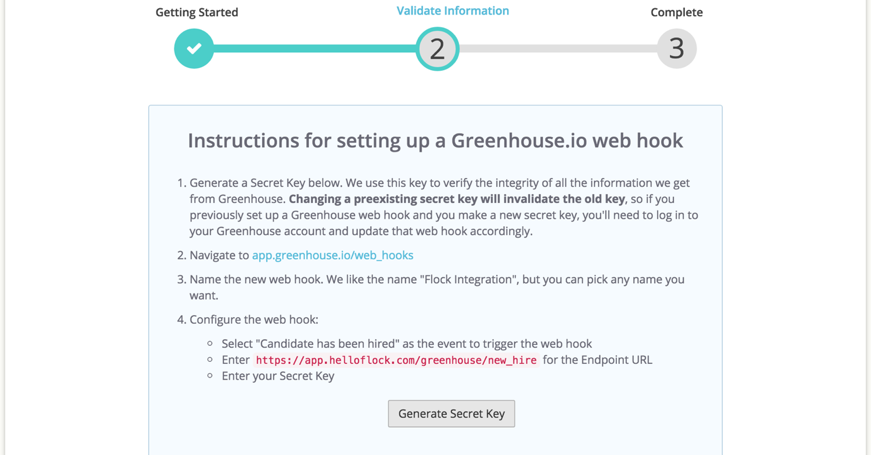 4. In a new tab, go to the "Create a New Web Hook" form at app.greenhouse.io/web_hooks.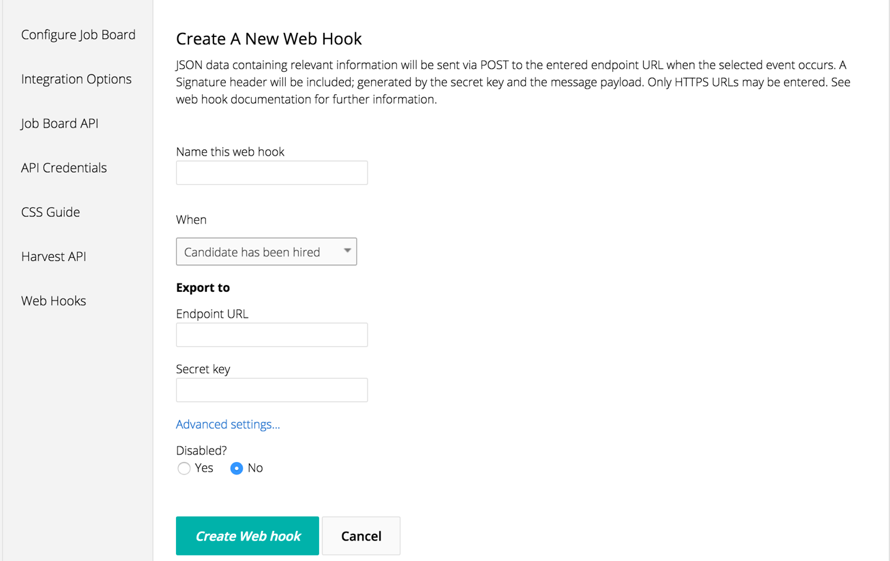 The "When" field should be "Candidate has been hired"
The "Endpoint URL" field should be "https://app.helloflock.com/greenhouse/new_hire"
The "Secret Key" should be the new key generated in Step 3.
5. If you don't get a "Web hook updated" message or the web hook is automatically resetting itself to deactivated, double-check the endpoint URL and try again. Make sure to double-check the activation on Step 3 of the Integration Sign Up flow back in the Flock app: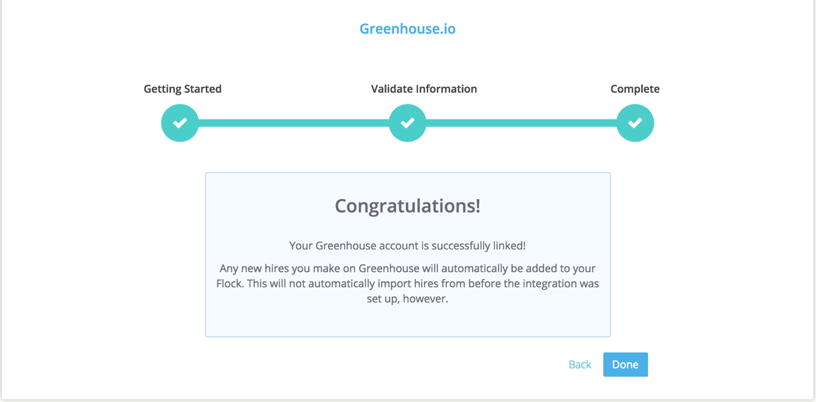 Once that's done, the endpoint is set up properly.
How do I hire a new employee in Greenhouse?
Having set up the web hook, you just need to hire an employee.
When a candidate is marked as Hired, Greenhouse will automatically send us the information about the candidate, create an Employee account, and send the employee/company administrator an email.