The Onfido integration allows you to automatically take newly-hired candidates from Greenhouse and add them to Onfido. Contact Onfido Customer Success to enable a suitable package group and visit the Onfido settings page to get the Endpoint URL and Secret Key you'll need to get started. 
In Onfido
1. On the Onfido landing page navigate to Settings > Integrations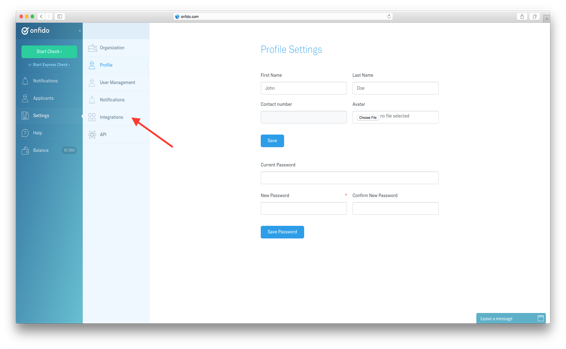 2. On the Greenhouse integration section select Enable this integration and check the package you want to perform on your hired applicants. Click Save configuration.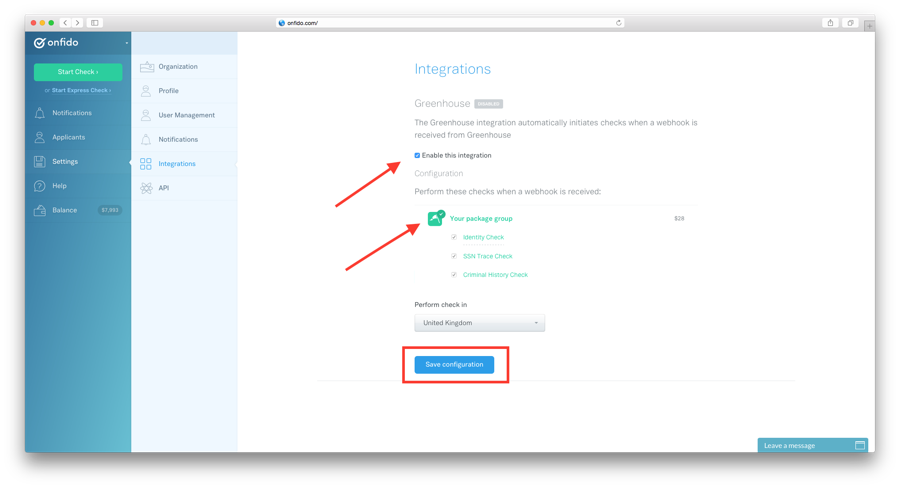 3. Copy your unique Endpoint URL and the Secret Key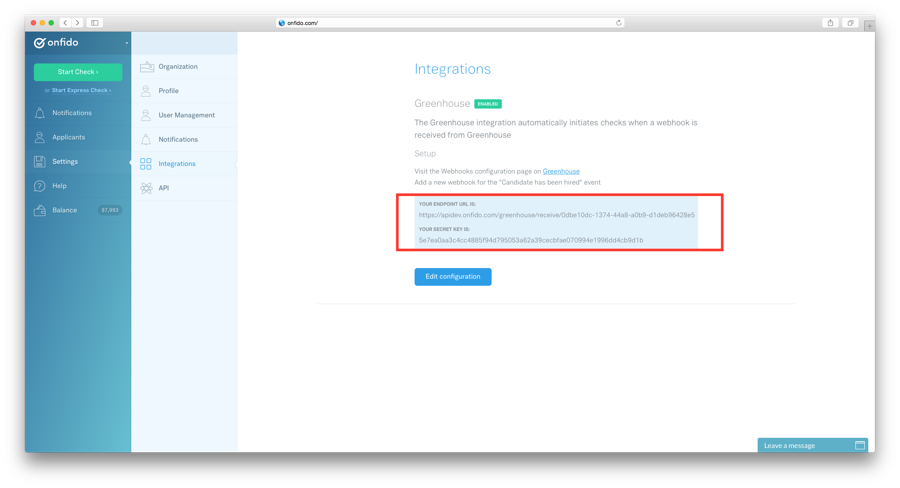 In Greenhouse
Part 1
Ask a Site Admin with Advanced permissions to log into Greenhouse
Have them select Configure > Users > Your Name
At the bottom of the page, select Can manage and configure web hooks
Save
Repeat for anyone else who should have access
Part 2
Now that you have the correct permissions, log into your Greenhouse account
Select Configure > Dev Center > Web Hooks > Web Hooks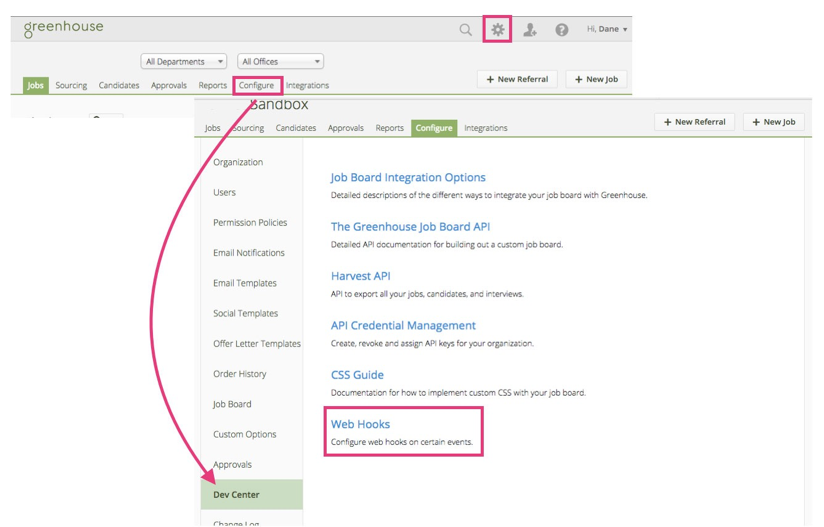 You'll land on a page called Create a New Web Hook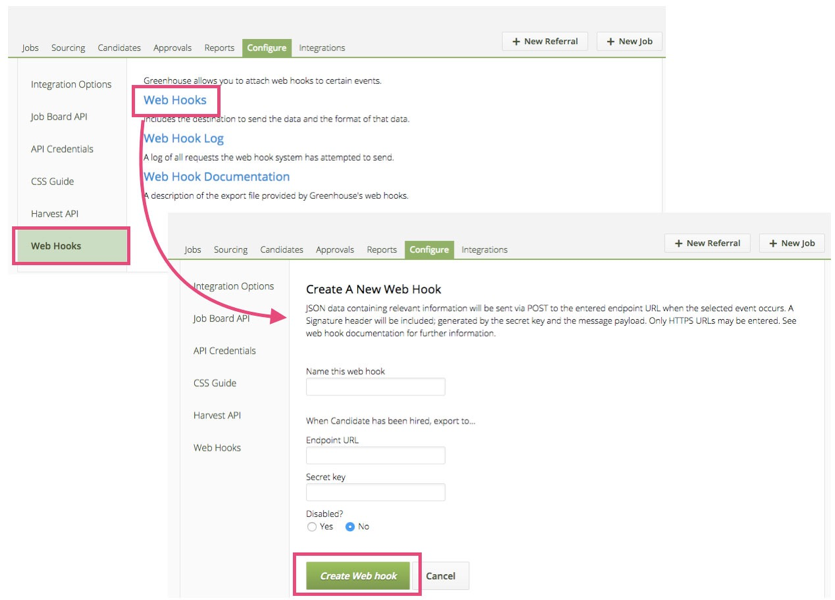 Name your Web Hook — we suggest Onfido Integration
Input the Endpoint URL and Secret Key provided to you on Onfido > Settings > Integrations, then make sure the Web Hook type is Candidate has been hired.
Click Create Web Hook.
That's it! Your Greenhouse account and Onfido account can now talk to each other.
After using the integration, you may decide you want to share more information between Greenhouse and Onfido. If you would like additional information to be transferred over, please reach out to Onfido Customer Success with a list of items to add!