With this integration, users will be able to source, access, engage, and track candidates sourced by YBorder and its recruiting partners.
Create an Ingestion API key for the YBorder integration
To integrate with YBorder, you'll need to create an Ingestion API key and provide it to YBorder.
Follow the steps in this article for more information on creating an Ingestion API key. Once the key is created, provide it to YBorder so they can set up the integration with Greenhouse Recruiting.
Authorize YBorder to access your Greenhouse account
To integrate YBorder with Greenhouse Recruiting, follow these steps to provide YBorder your Ingestion API key:
Go to your Admin menu in YBorder
Scroll to Integrations
Click Connect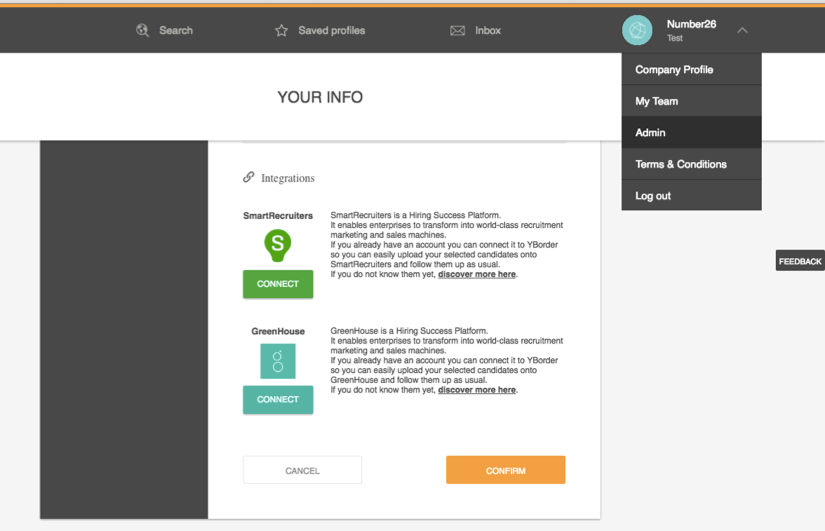 Next, authorize YBorder to access your Greenhouse account.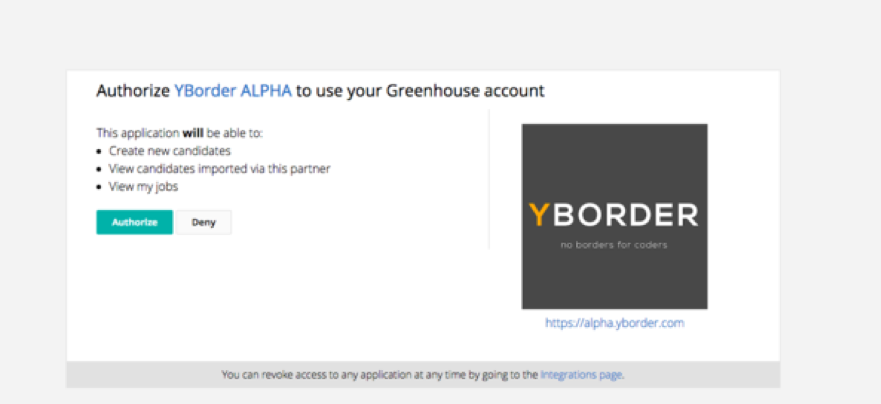 Then, paste the API key into your YBorder account and click Add.

Use the YBorder integration with Greenhouse Recruiting
Every time you create a new job in Greenhouse, YBorder extracts the information to create a relevant alert.
Each time a new tech talent is available in YBorder's network and matches what you are looking for, you receive their qualified resume on their candidate profile in Greenhouse.
Once you have received the profile you can process the candidate as usual.
Additional resources
If you need advice, you can contact the YBorder team for free at +33 182 281 998.