RippleHire helps you gamify your employee referral program, delight your workforce and hire top talent. With this integration, recruiters will be able to access, engage, and track candidates who are referred by RippleHire within Greenhouse.
Completing the steps below will enable RippleHire to automatically sync jobs, submit candidate applications, and check candidate progress/status.
In Greenhouse
Part 1 
Ask a Site Admin with Advanced permissions to log into Greenhouse
Have them select Configure > Users > Your Name
At the bottom of the page, select Can manage ALL organization's API credentials
Save
Repeat for anyone else who should have access
Part 2 
Follow these steps to generate your API key:
Click the Configure tab
Click Dev Center
Click API Credential Management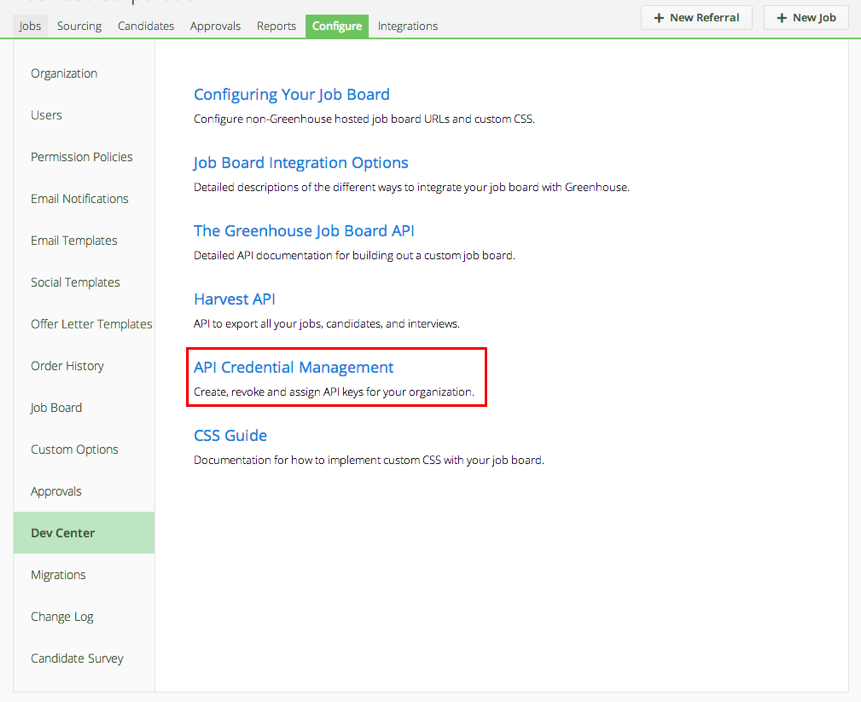 On the API Credential Management page, click the Create New API Key button.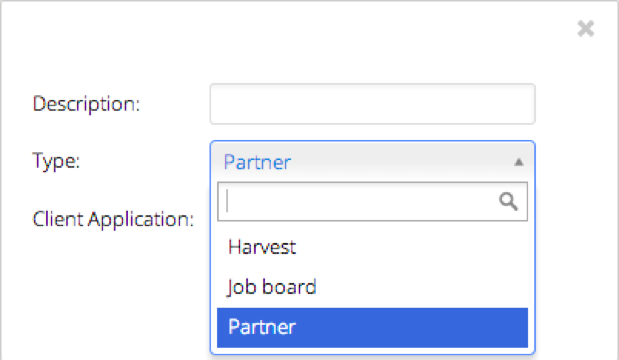 From the Client Application drop-down menu, select RippleHire and enter a description for internal reference (although it is optional).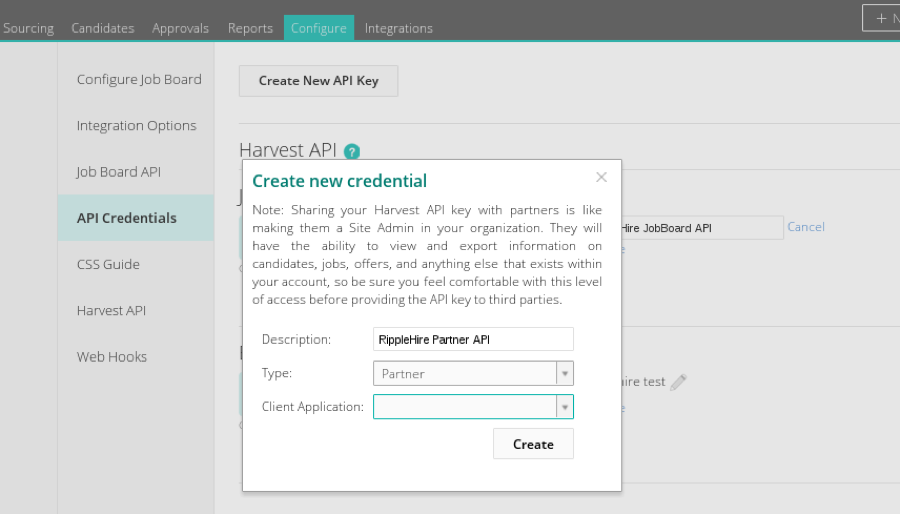 From there, send the API key to your RippleHire account manager to complete the configuration.
In RippleHire
Your account manager will enable an account for you to get started with your gamified employee referral program.
Your employees will now be able to login to their RippleHire account and view the latest openings available for your organization. They can then use the various modes of referrals available in RippleHire to refer their friends and publicize the openings on their social networks.
Once candidates apply to a job via RippleHire, the application will automatically be imported into Greenhouse. For such candidates, a message will be displayed, such as "Imported from RippleHire."
Your team can now process these candidates as per your usual workflow. RippleHire will extract the latest status of these candidates and notify your employees of the current status of their referrals.