Permissions: Site Admin who can see private notes, salary info, manage offers, request approval, and approve job / offers, and Job Admin who can view and edit offers and approve / request approval on offers
Product tier: Available for Advanced and Expert subscription tiers
Organizations who hire seasonally or on contract for specific roles can find it tiresome to manually generate each offer. Greenhouse Recruiting's bulk offer feature allows your organization to select multiple candidates at once and generate identical offers for each individual candidate.
Create offers in bulk
To create offers in bulk, click Candidates on your navigation bar. On the All Candidates page, apply any filters necessary (such as Pipeline Tasks > Offers > To be created) to generate your list of candidates, and then click Bulk Actions.
Select all candidates to be included in the bulk action by clicking the checkbox to the left of the candidate's name or click Select All. Click Edit Selected when finished.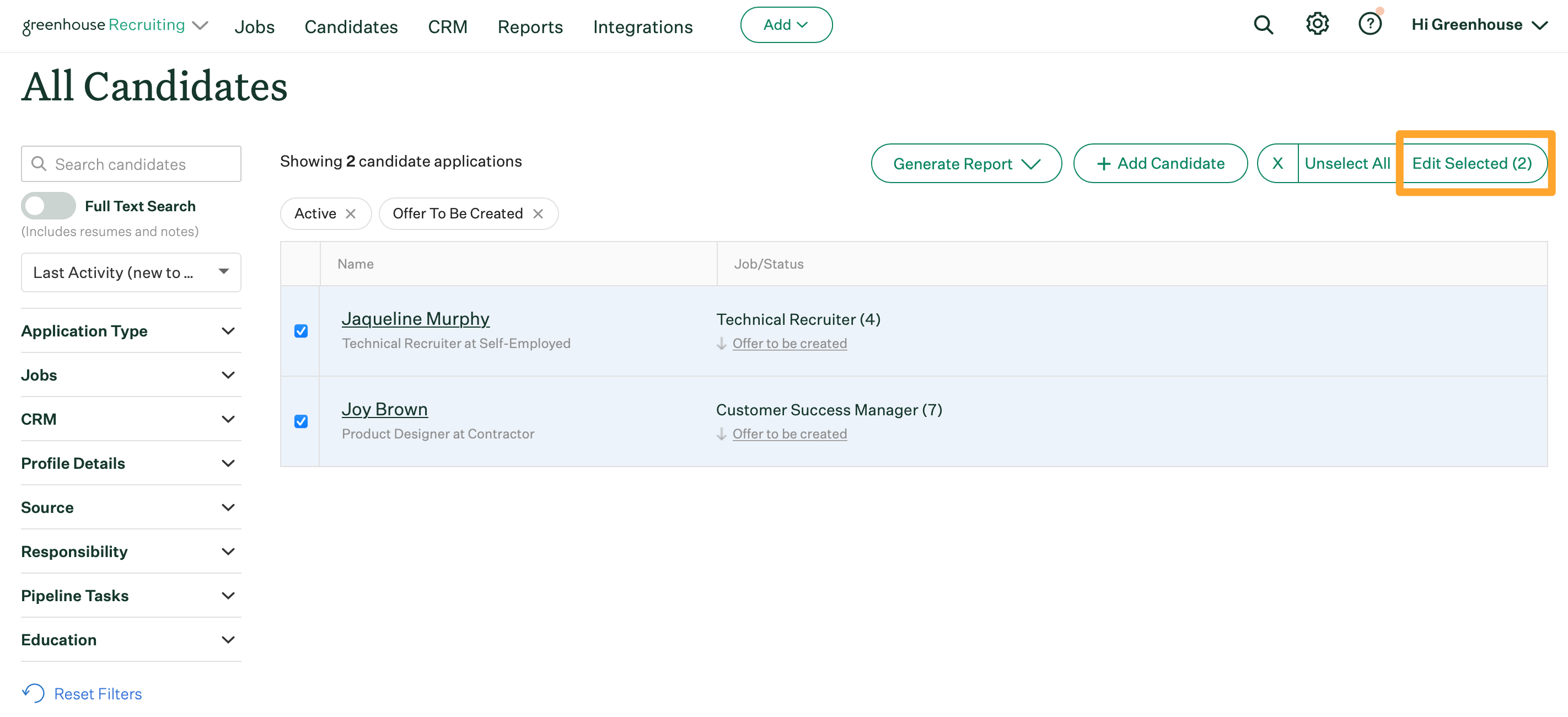 From the bulk actions dialog box, click Create Offer.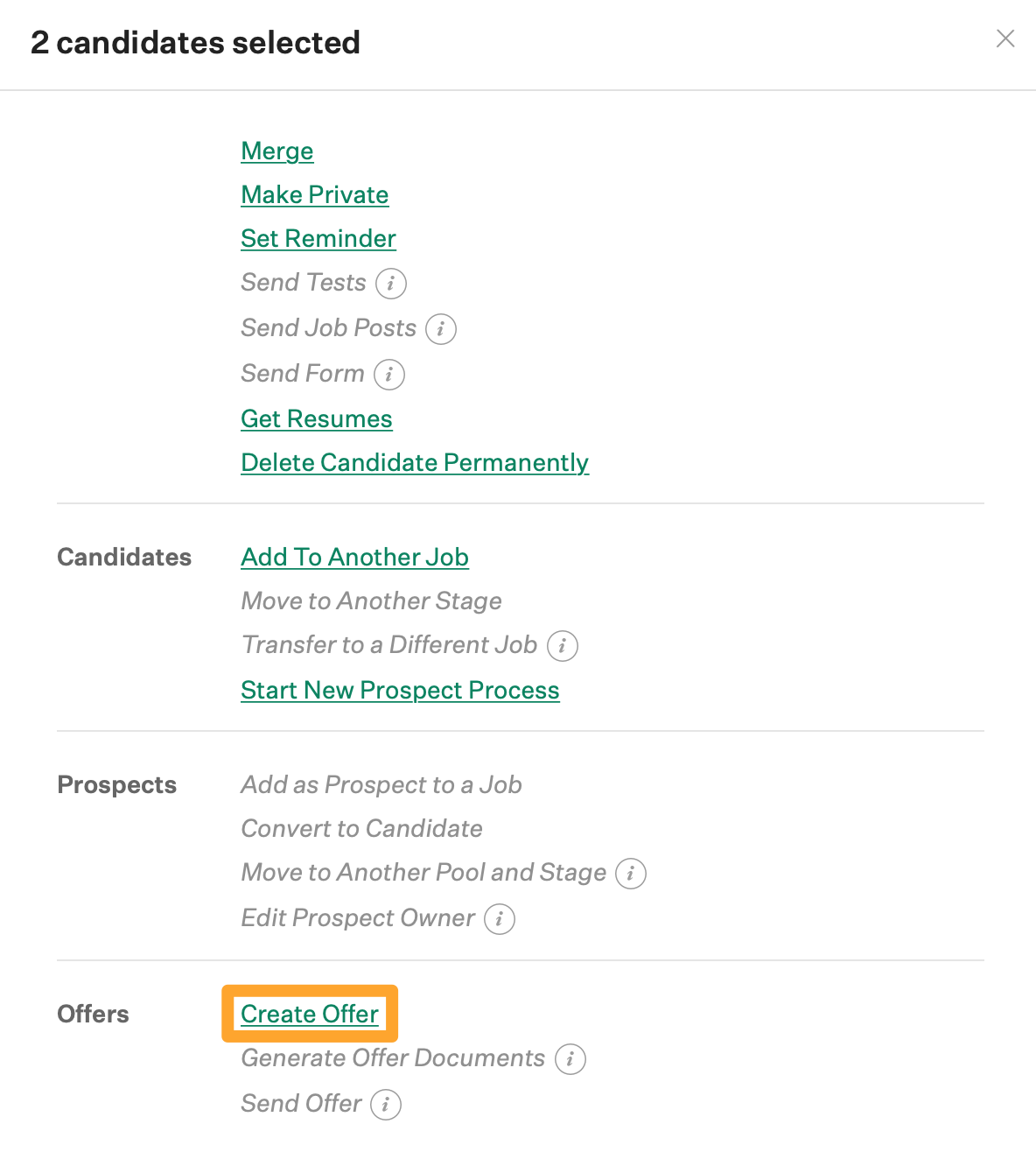 In the subsequent box, enter information into a superset of all custom offer fields associated with the jobs. If there are any office-specific fields that only appears on some of the candidates' offers, they are noted with the dagger symbol (†).
When finished, click Create Offers.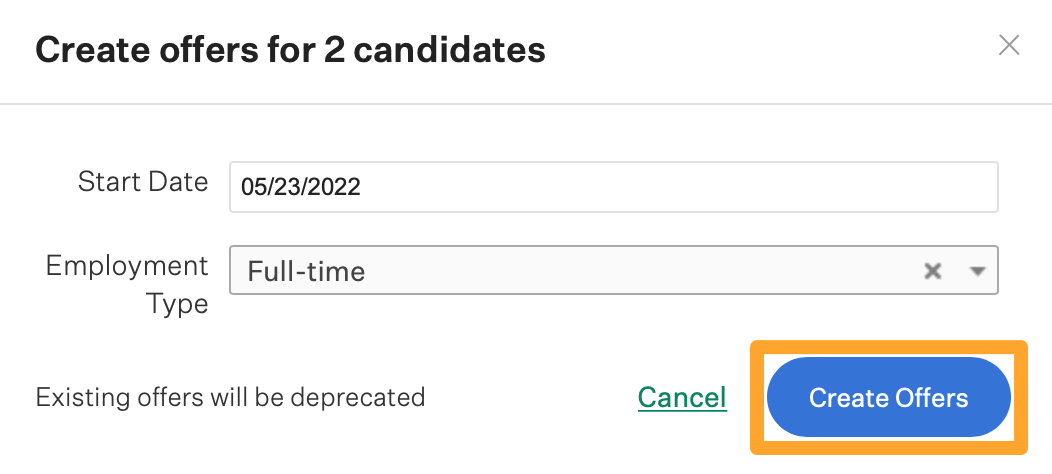 All of the offers are generated in the background after a short delay. If any of the candidates you chose already had an offer generated, that offer is replaced by this new version instead.