Cammio is an award-winning cloud-based video recruitment platform that helps candidates and employers towards better hiring matches with a visual first impression. Cammio uniquely combines live, automated, and video pitch interviews within one integrated platform that is easy and fun to use.
Cammio's integration with Greenhouse Recruiting allows you to seamlessly use the two products together to add an assessment to your interview pipeline.
Enable the Cammio integration
To enable the integration, follow the steps in this article to retrieve your API key from your Cammio representative and set up the assessment stage in your interview plans.
Once you've set up your interview plans and configured your take-home test, you'll be able to send the test to candidates.
Use the Cammio integration with Greenhouse Recruiting
Once the Cammio integration is enabled for your organization, you will be able to add the Cammio assessment as an interview stage on Greenhouse Recruiting. Learn more about configuring interview stages.
Click Send Test to send a Cammio assessment to a candidate on the Cammio stage.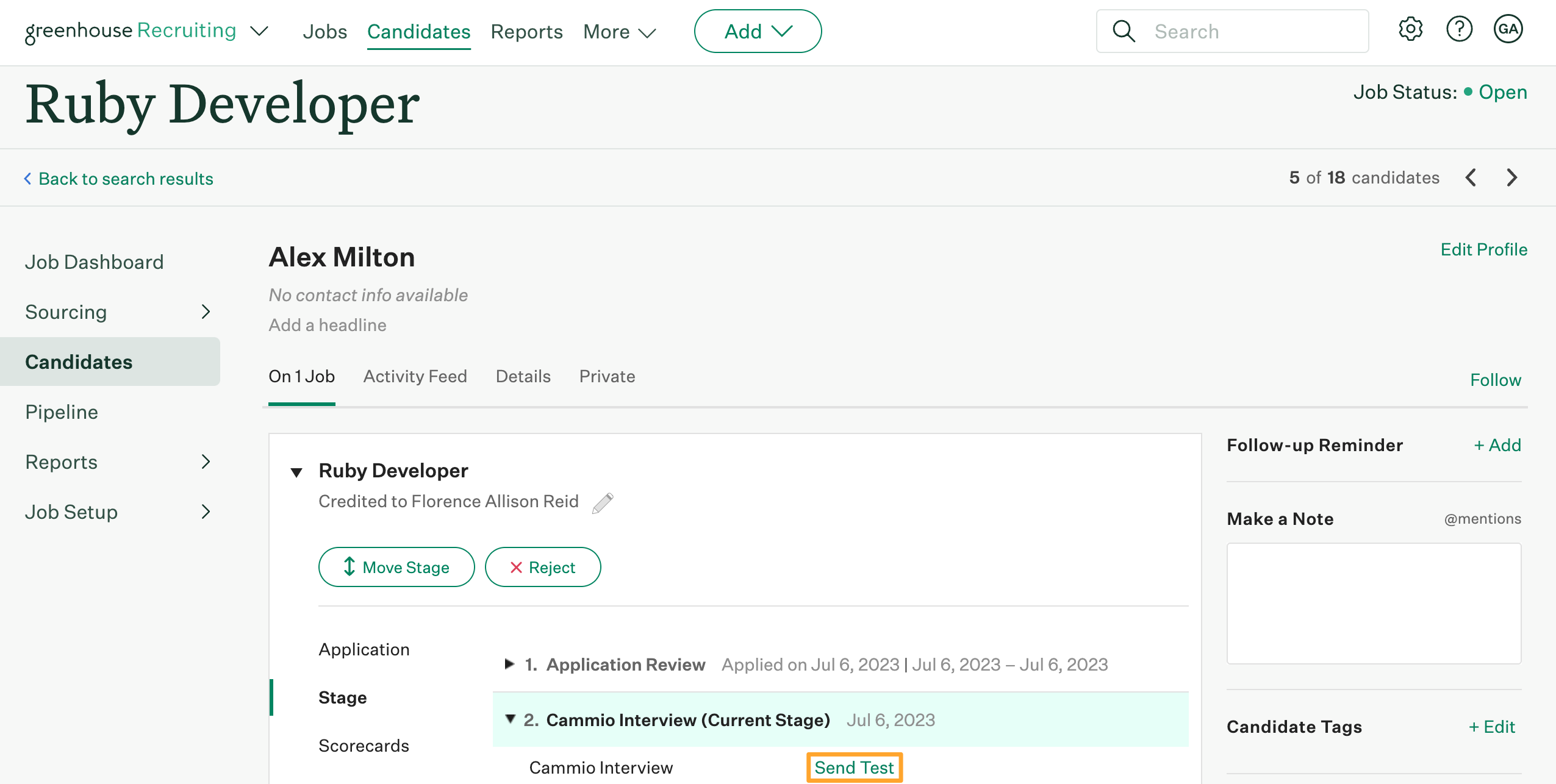 After it has been sent, the assessment's status will display in Greenhouse Recruiting.
Once the candidate has submitted their test response, click the interview stage for detailed results.
To see the candidate's results on Cammio, click View Report.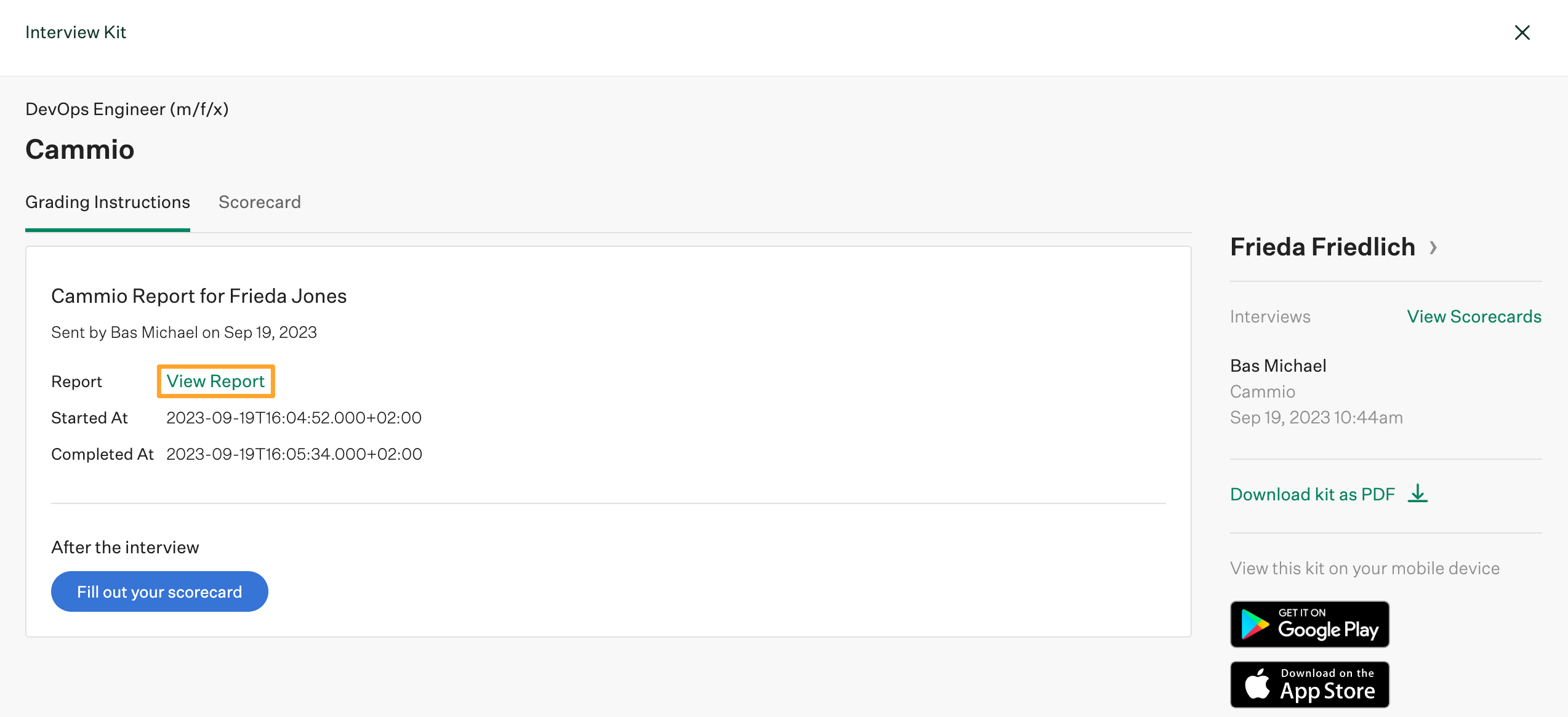 You'll be taken to the Cammio platform for more details on the assessment results.
Additional resources
For questions or additional information not covered here, reach out to Cammio Support.