Sometimes you just don't want to send emails from your own address. Maybe it's the prestige of a Recruiting@ or the anonymity of the No-reply@, but no matter the reason, you can now add your own Global email addresses that all of your users can use when dealing with candidates!
To set up Global emails, Site Admins should head to the Configure > Email Settings page. Below your email verification, you'll see all the addresses that have already been configured for your users to send from.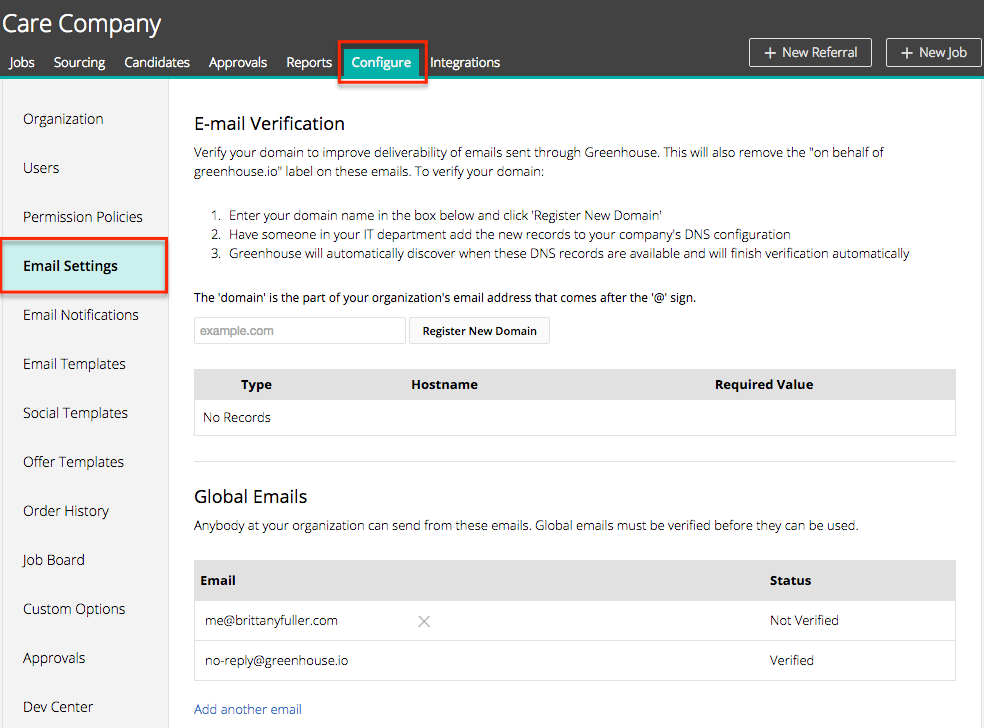 You can add as many as you'd like, but you need to ensure they are real mailboxes or aliases so that someone on your team can verify them. Until an email is verified, it won't be usable in Greenhouse.

If you've verified your domain on this page, you'll also see a button that allows you to add a no-reply@ email address without having to verify it.

Afterwards, the email address will appear in dropdowns when sending emails or setting up templates.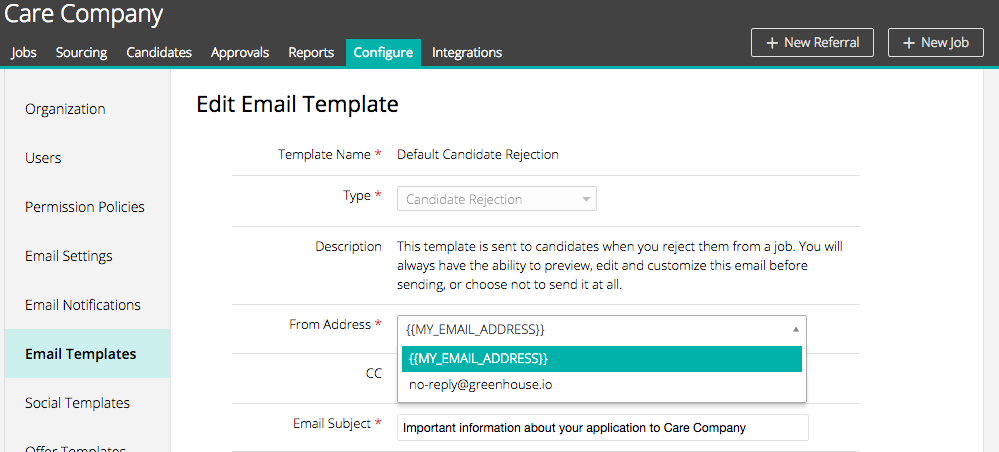 When a Global email address is deleted, you'll receive a warning message telling you which templates use this address. If you continue, those templates will revert to using the email address of the person sending the email.