Maybe it is the prestige of a Recruiting@ or the anonymity of the No-reply@, or maybe your team prefers to send certain emails from a standard address. No matter the reason, Greenhouse Recruiting allows you to add global email addresses that all of your users can use when communicating with candidates!
To add a new global email address, click the Configure icon

and navigate to Email Settings on the left-hand panel.

On the Email Settings page, locate the Global Emails section and click Add another email.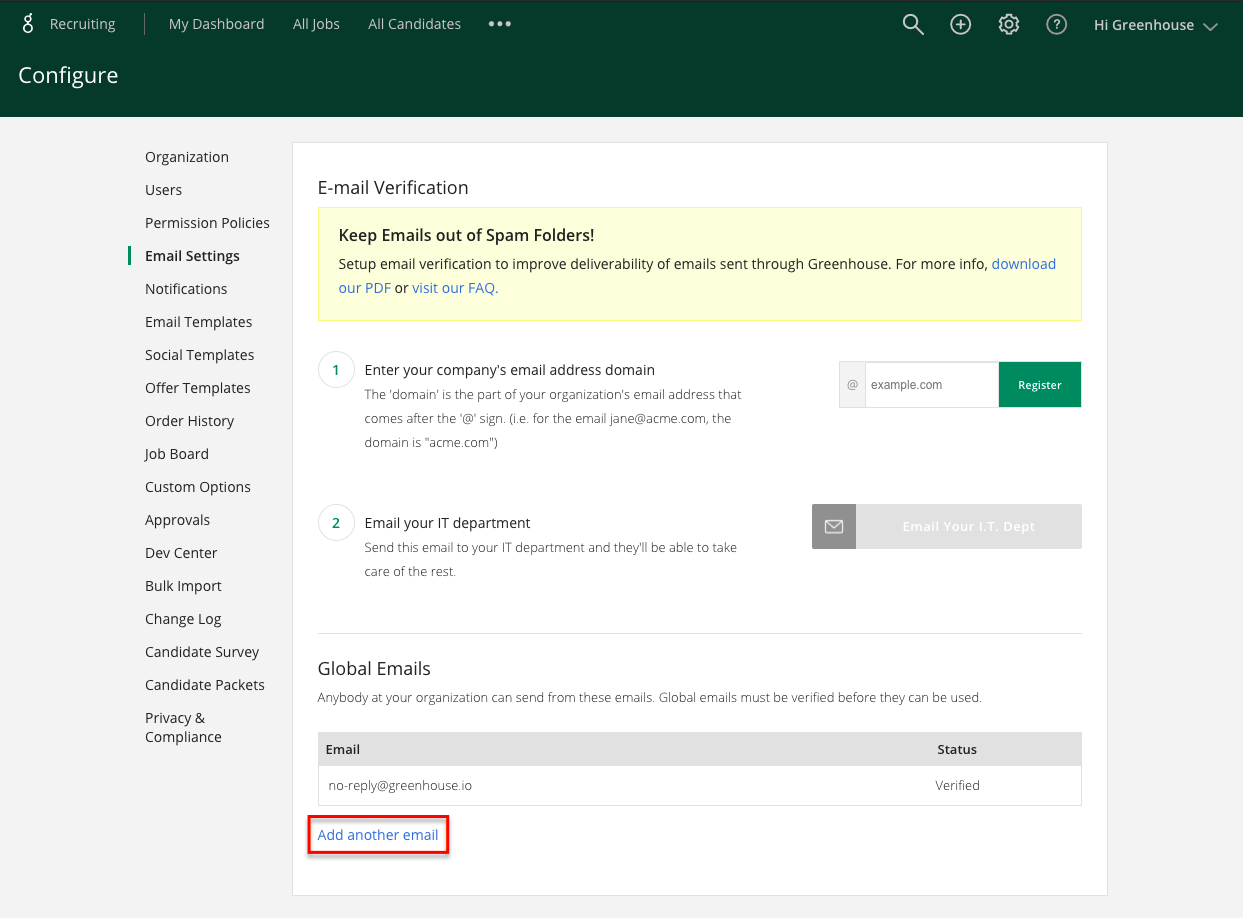 Enter the email address you wish to configure as a global email address. Click Save when finished. Repeat these steps to add as many email addresses as you would like it.

Note: An email address must be verified before it will be available for use as a global email address. Be sure any email address you add as global address is a valid mailbox or alias so the verification email message and instructions can be received.

If you previously have verified your domain on the Email Settings page, you will also see a button that allows you to add a no-reply@ email address without having to verify the email address.

Once the global email address is verified, it will appear as an option in the From dropdown when sending emails or creating/editing email templates.

If you later delete a global email address, you will receive a warning message listing any templates currently using the global email address. Clicking Okay will update the listed template(s) automatically to use no-reply@greenhouse.io in the From line.