Enabling the Integration
ConveyIQ's digital interviewing software is called Convey for Interviewing. To add Convey for Interviewing to Greenhouse, first contact your ConveyIQ account rep and get your company's custom API key. Once you have received your API key, fill out the form at www.greenhouse.io/asksupport or click here to open a ticket.
Note: Do not send the API key in this initial email.
The Greenhouse Support Team will respond with a SendSafely link for you to enter your API key. A notification will be sent to the Greenhouse Support Team after you have entered your API key and they will email you to confirm that your API key has been set up in your account and your integration is enabled.
Note: To verify your identity, the Greenhouse Support Team might request you provide a Support Verification Code before adding the API key to your organization's account.
Adding a Take Home Test Stage
After our team enables the integration for your account, you can select and job and go to the Job Setup > Interview Plan to add a new stage called Digital Interview. Site Admins with the advanced permission to Bulk Edit Jobs can also add this stage to many jobs at once.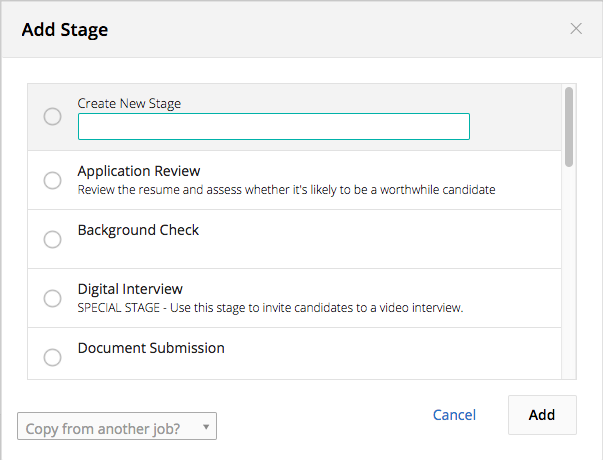 Place the stage in your plan, edit the Interview Kit to select the correct test, then move candidates into the stage to send over the test! Once they complete it, graders will be notified and can view a link to their submission directly from the scorecard!