At the bottom of every job post is a button marked Should EEOC questions be included in the application form. When toggled on, applicants will see an optional questionnaire that ask federally-approved questions about Race, Gender, Veteran status, and Disability status.
If you choose to turn this survey on for your jobs, you can view the anonymized report that shows how many applicants and hired candidates fall into each of these categories.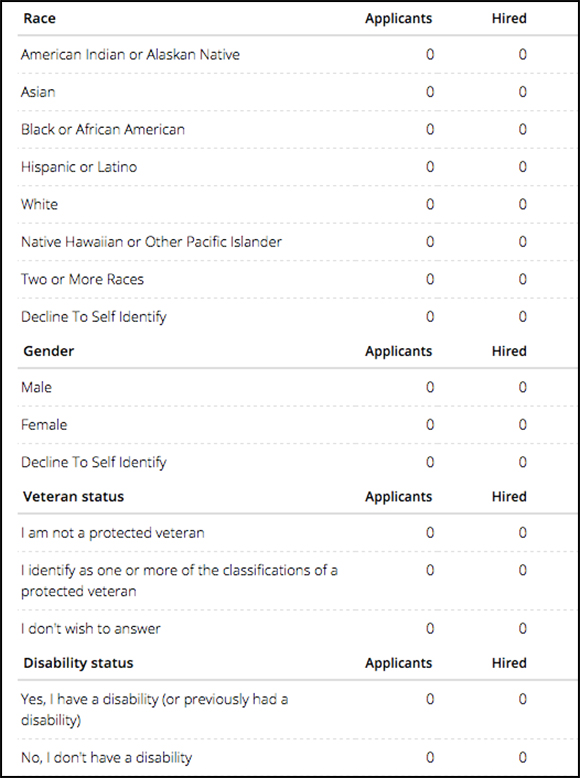 How can this report be filtered?
The answers to these questions will never be tied directly back to individual candidates, but the report can be filtered by Department and Office (located right next to your company name), as well as Job, Date Applied, Job Stage, and Rejection Reason.
Note: Only Site Admins with the Can see EEOC reports box checked are able to see this report. If you can't view it, contact a Site Admin with advanced permissions so they can update your permissions.