Permissions: Site Admin with the user-specific permission Can see EEOC and demographic reports
Product tier: Available for all subscription tiers
The Equal Employment Opportunity Commission (EEOC) questionnaire is a set of federally-approved questions about race, gender, veteran status, and disability status.
Greenhouse Recruiting's EEOC report allows your organization to view an anonymized report of this data to see how many total and hired candidates fall into each category.
EEOC report
To generate an Equal Employment Opportunity Commission (EEOC) report, click Reports on your navigation bar.

On the Reports overview page, click Essential reports.

Scroll to the Run Your Own Analysis section, and click EEOC.

The EEOC report will generate.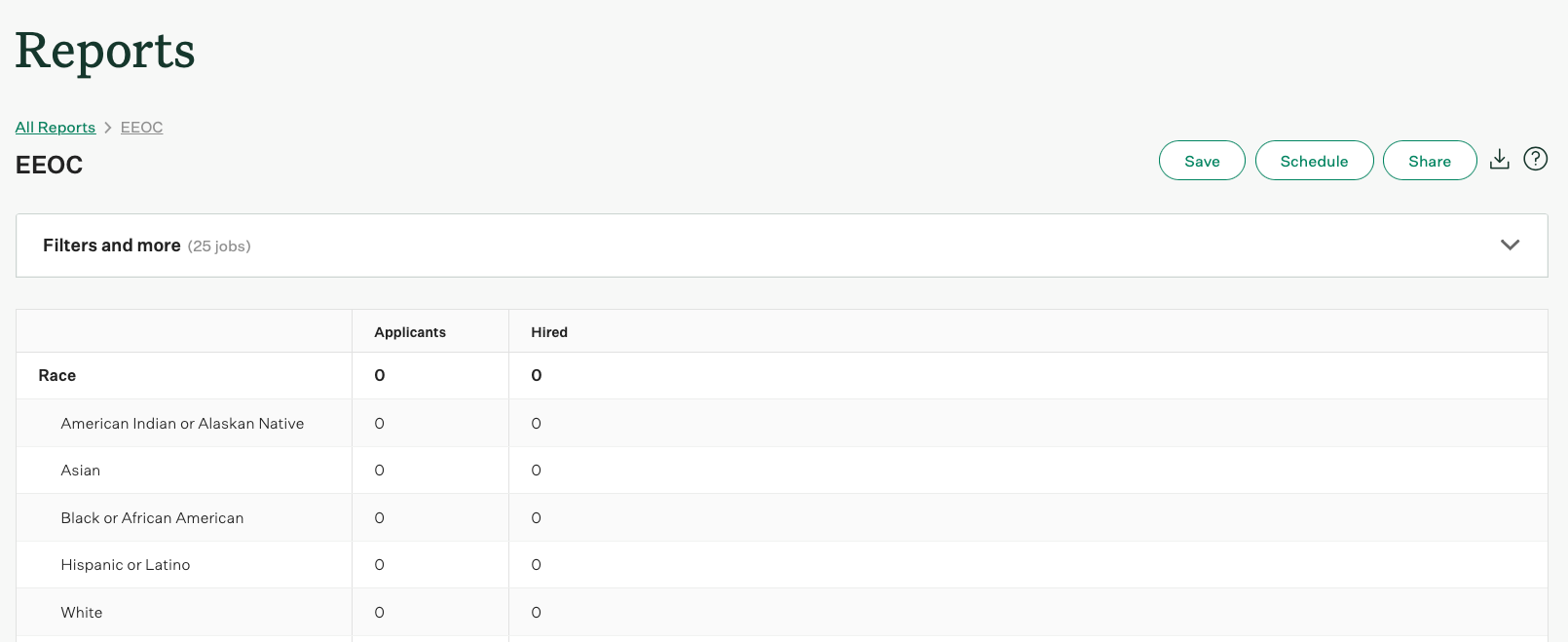 Note: Applicant responses to EEOC questions will never tie directly back to individual applicants.
EEOC report filters
The EEOC report includes filters for Job, Date Applied, Stage, Rejection Reason, and as well as the ability to Include Migrated Candidates.
Note: When you filter the EEOC report by stage, the report will display all applicants who are currently in the current stage. Since this filter will only include candidates who completed a current state, the hired column will always display as zero, because they were moved into the offer process but never moved out of the hired stage.
Click Filters and more to filter your report.

Note: By default, the date applied filter is set to the current year.
Click Apply to regenerate the report after applying any filters.