Greenhouse Recruiting's Time to Hire Per Job report helps your organization forecast the anticipated time it will take to hire a candidate for a role by displaying the length of time it took to hire other candidates for jobs.
To generate a Time to Hire Per Job report, click the ellipsis

on your navigation bar and select Reports from the dropdown menu.

From the Reports page, navigate to the Share Progress with Executives section and click Time to Hire per Job.

The Time to Hire Per Job report will include all jobs where you have at least Job Admin level permissions. If applicable, the report will display for all jobs included in the report:
Job
Requisition ID
Department
Office(s)
Status
Opening ID

Open Date
Hired Candidate
Offer Date
Accepted Date
Start Date
Days to Hire

Note: For any particular job, fields such as Offer Date, Accepted Date, or Start Date can be edited from a candidate's Offer Details tab on the On Job panel.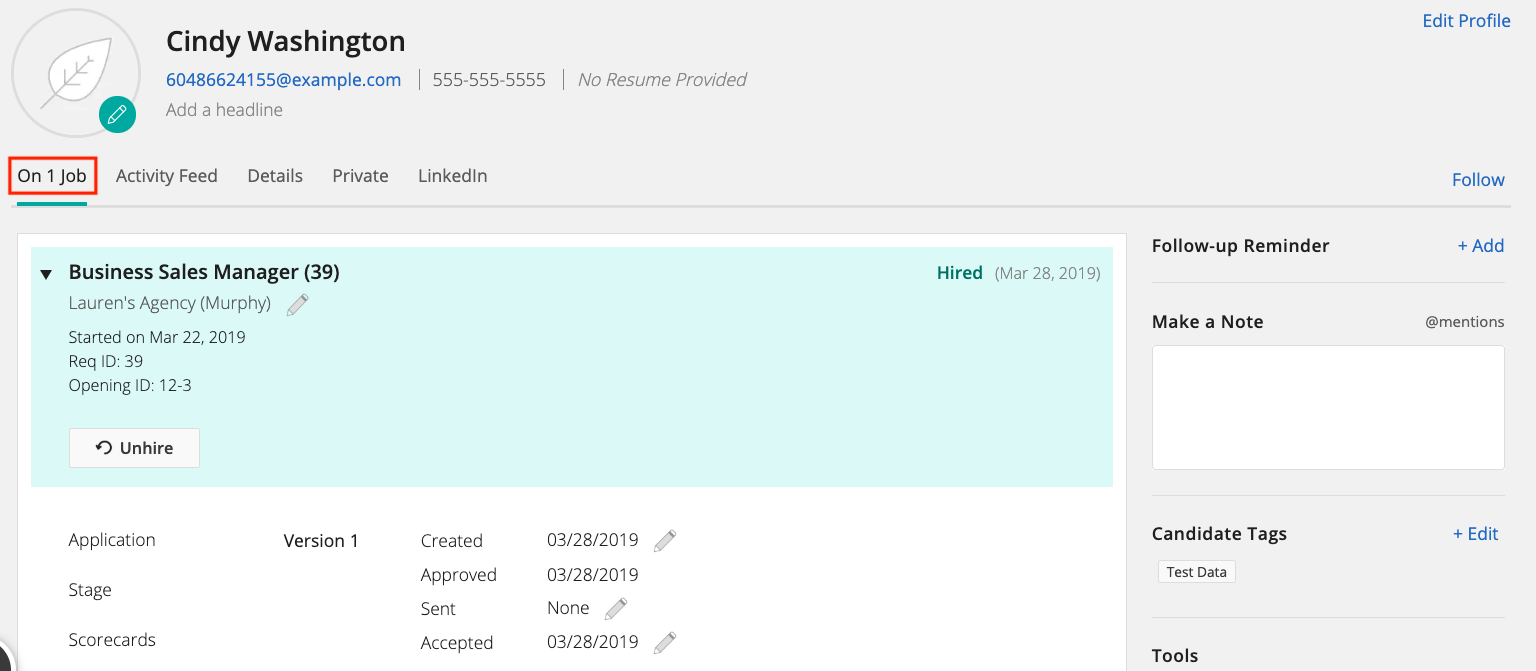 The Time to Hire Per Job Report can only be filtered by Job.
To access the profile for either a job or candidate, click the appropriate name in the report.