Following a job enables users to quickly filter and access the jobs they care about from the All Jobs Dashboard. In this article, we will cover how to follow a job and filter the All Jobs Dashboard to jobs that a user is following.  
Note: Following a job does not create any user alerts. If you are interested in email alerts for a job, please click here.
Follow Job 
To follow a job, click the All Jobs tab from your navigation bar. Hover over the job you want to follow from the subsequent list until Follow appears. Click Follow. 

Once clicked, the Follow icon will be replaced with a 

 to indicate that you are following the job.

To unfollow a job, navigate back to the job on you All Jobs Dashboard and click the 

.
Filter by Followed Jobs 
To filter by all the jobs that you follow, click the All Jobs tab from your navigation bar and expand the Filter panel.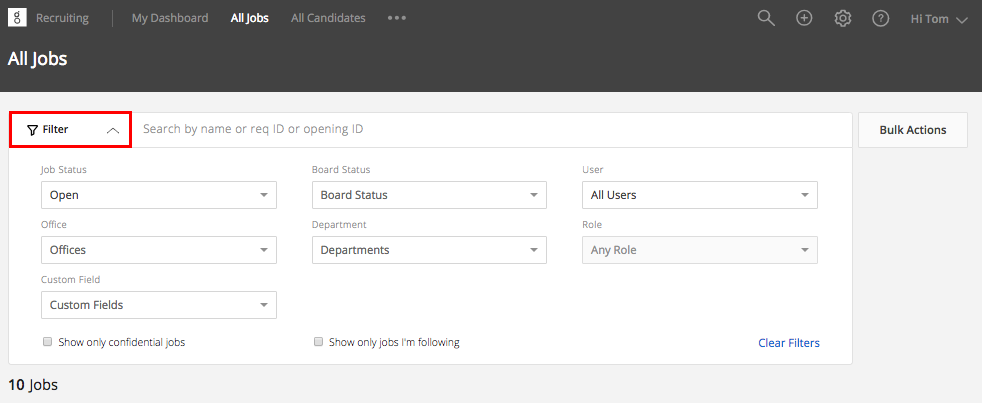 From the filter panel, click Show only jobs I'm following.

All jobs that you are currently following will populate in the jobs list.