Reports such as the Interviewer Calibration report and Interviewer Engagement report give your organization a great packaged overview of how your Hiring Teams are performing overall. However, when your organization needs more granular data about your interview process, the Scorecard Feedback report offers all the data you need to analyze any impactful trends. 
The report can help your organization investigate how a candidate's ratings changed at different points in the interview process, how certain interviewers tend to rate candidates in different stages, or even which jobs have the highest and lowest pass/fail rate. 
To generate a Scorecard Feedback report, click the ellipsis on your navigation bar and select Reports from the dropdown menu. 

From the Reports page, navigate to the Run Your Own Analysis section and click Offer Activity.

By default, the Scorecard Feedback report will include all jobs that you have access to and will display scorecard feedback for the past week. The report can be filtered by specific jobs, scorecard date range, and stages. Click Apply to repopulate the report after applying filters. 
Note: Sorting the report by Application Review will only show scorecards that were filled out in this stage (which is uncommon), not an overall pass/reject rate.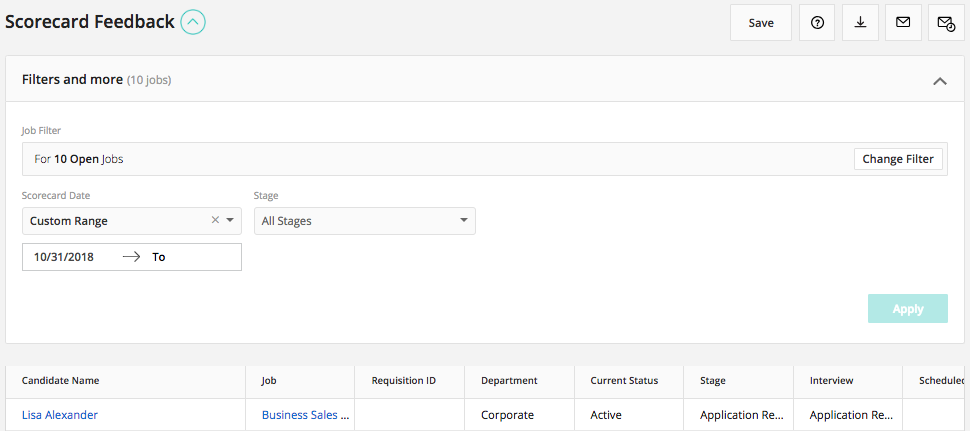 Navigate to a candidate's profile, job page, or specific scorecard by clicking the blue links under  the appropriate column.