Permissions: Job Admin and above
Product tier: Available for all subscription tiers
The interviewer calibration report shows how each of your interviewers rated candidates across all their scorecards.
This report can be used to determine which interviewers grade higher or lower than average so that your organization can calibrate your assessments. Use this report to ensure a consistent candidate experience for all candidates passing through your hiring pipeline.
Interviewer calibration report
To create an interviewer calibration report, click Reports on your navigation bar.

Click Essential reports on the left.

Scroll to the Evaluate Your Team's Performances section and click Interviewer Calibration.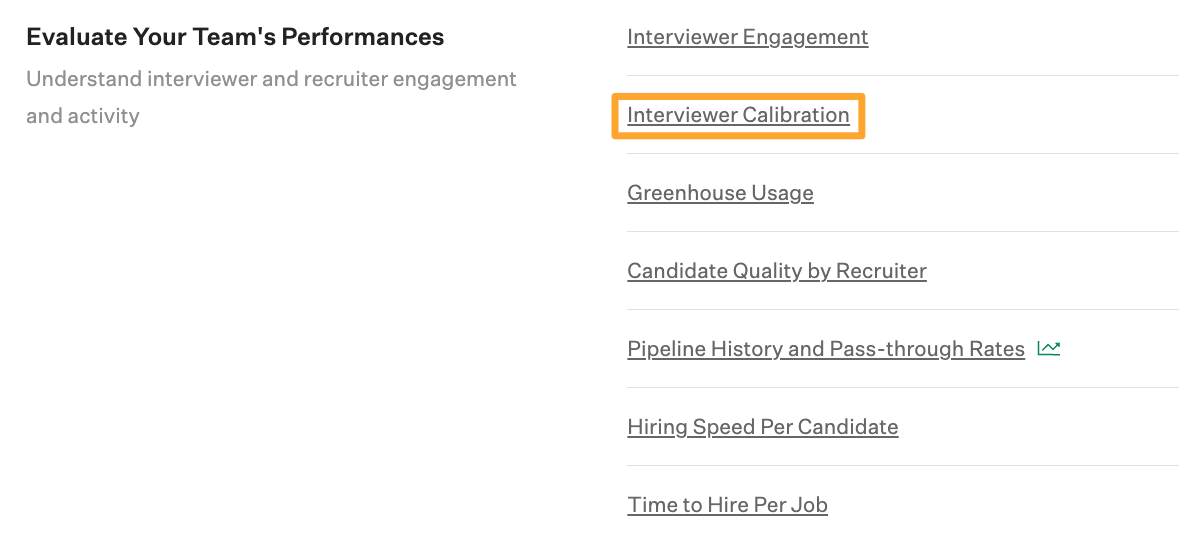 The interviewer calibration report will generate.

The report will display the following information for all users shown on the report:
Total scorecards completed
Adherence — or how often each interviewer fills out the highlighted focus attributes on their scorecards
Ratings
No decisions
Note: The interviewer calibration report will generate and include data for all jobs where you have the appropriate permissions.
Interviewer calibration report filters
Click Filters and more to adjust the filters and further refine your report.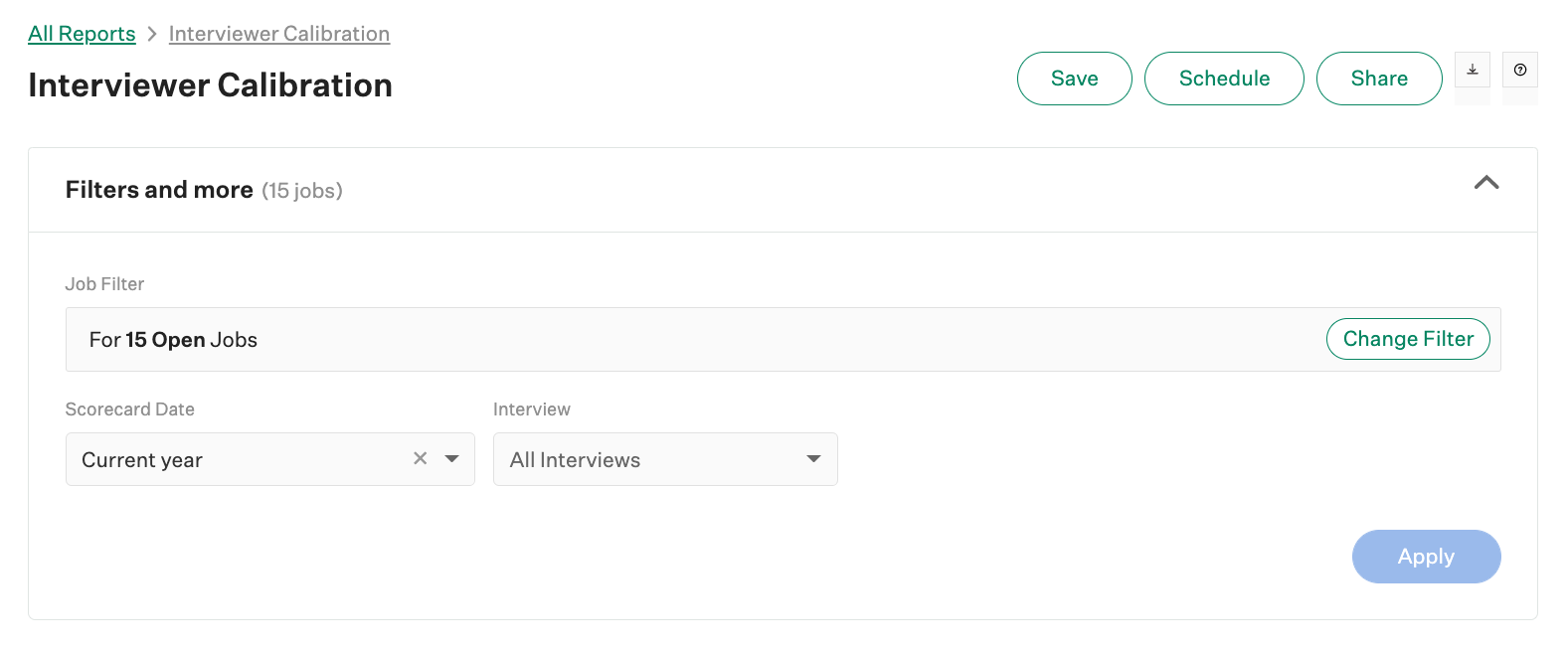 The interviewer calibration report can be filtered by the following:
Job
Job status
Department
Office
User
Hiring team role
Custom job field
Scorecard date
Interview
Note: By default, the scorecard date filter on the report is set to current year.
Click Apply after applying any filters to your report.