Permissions: Job Admin and above
Product tier: Available for all subscription tiers
The all jobs summary report provides an overview of all jobs in your organization where you have appropriate permissions. This report is a great way to get a high-level view of your company's current hiring priorities.
At a glance, the all jobs summary will tell you when jobs were opened and closed, who is responsible for each part of the hiring process, and the number of candidates (historical, new, and hired) on each job.
All jobs summary report
To generate an all jobs summary report, click Reports on your navigation bar.

From the Reports overview page, select Essential reports.

Scroll to the Run Your Own Analysis section and click All Jobs Summary.

The all jobs summary report will generate.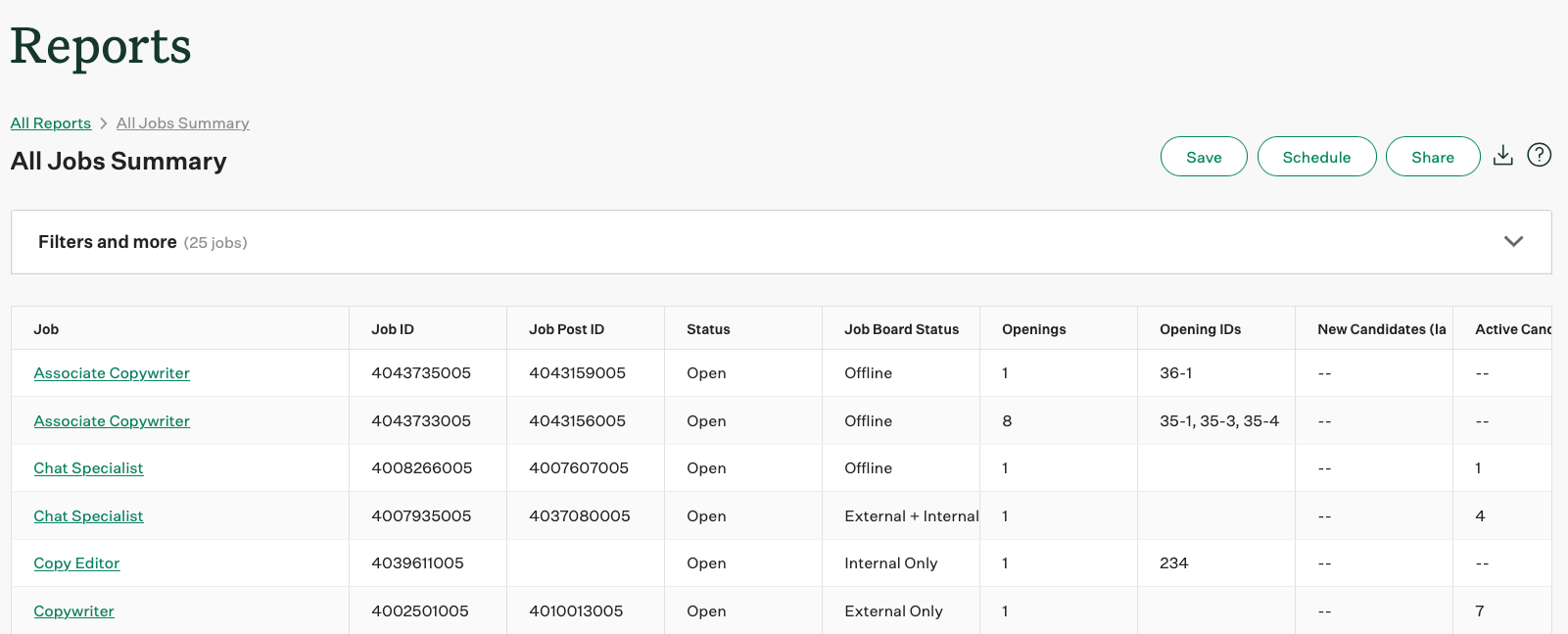 Note: The all jobs summary report will show information for all jobs on which you have at least Job Admin permission.
If you've added any custom job fields, you'll see them as extra columns on the right side of the report.
Since the all jobs summary has a lot of data, you can also export the report to Excel to perform more complex data analysis. Click the Download icon

to download the all jobs summary.
All jobs summary report filters
The all jobs summary can be filtered by Job and Open Date.
Select Filters and more to apply filters to your report.

Note: By default, the open date for the report is set to current year.
Click Apply after applying any filters to regenerate your report.