With the Follow Candidate feature, you can opt in to receive email alerts every time a particular candidate or prospect is moved to a new stage or rejected. You will also get updates when they're moved to a new job if you referred them personally or if you have permissions to see the new job they've been moved to.
If you would like to stop your users from following candidates, please contact your account manager so they can remove this option from your account.
To follow a candidate, go into their profile and click + Follow Candidate. A green checkmark will appear to signify they've been followed.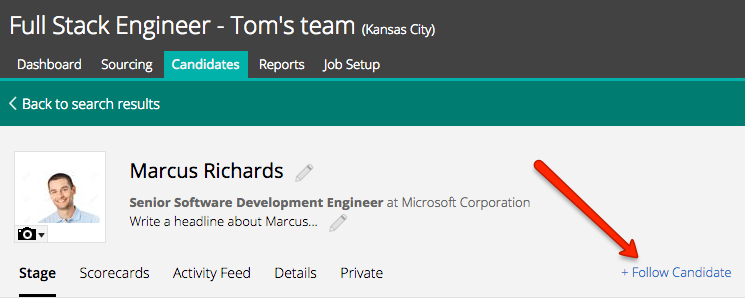 Adding a new candidate or referral you want to keep tabs on? You can click the checkbox at the bottom of the Add Candidate/Add Referral screen to follow the candidate as soon as they're entered into Greenhouse.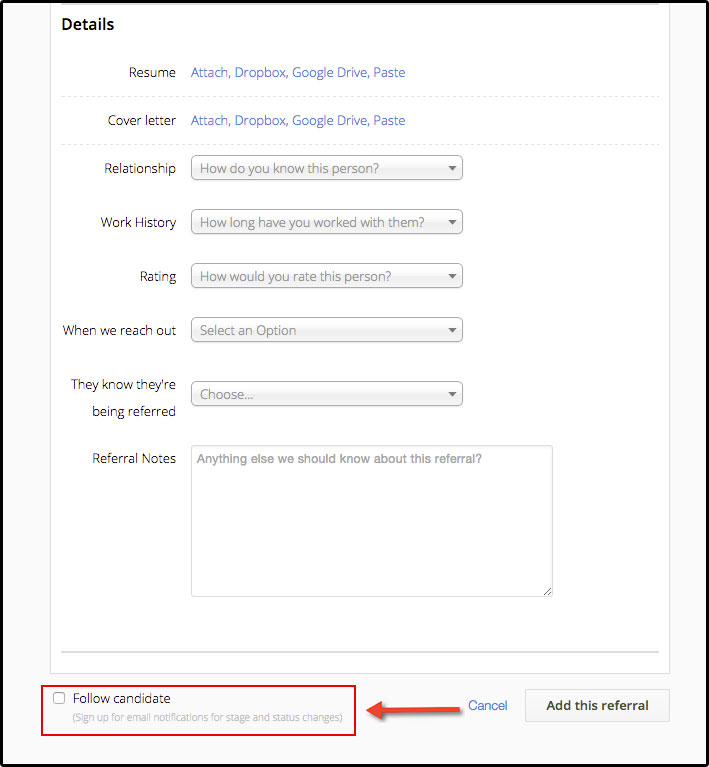 Even Basic Users can follow their referrals by clicking the + Follow Candidate button of their referrals tab.

After you've followed your candidates, you can search for them by checking the Who I'm Following button on the Candidate search page.

Job and Site Admins can also go to the Configure->Email Notifications page to easily see all the candidates they're following or un-follow people one by one.
Note: An email will not be sent if the candidate being followed has advanced into the Offer Stage.