When adding file attachments other then "Resume" or "Cover Letter" to a candidate's profile page via the Details tab, the visibility will default to "Admin Only". The visibility can then be edited by setting the file to "Public" or "Private".
Here's how:
Navigate to a candidate's profile page
Click the Details tab
Under Resume and Attachments, click the gear icon next to the file attachment you'd like to edit
Selecting Set as Public will make the file visible to Site Admins, Job Admins, and Interviewers who are assigned to the job
Selecting Set as Private will make the file visible only to Site Admins and Job Admins who also have the advanced "Can see private notes, salary info, manage offers, and approve jobs/offers" permission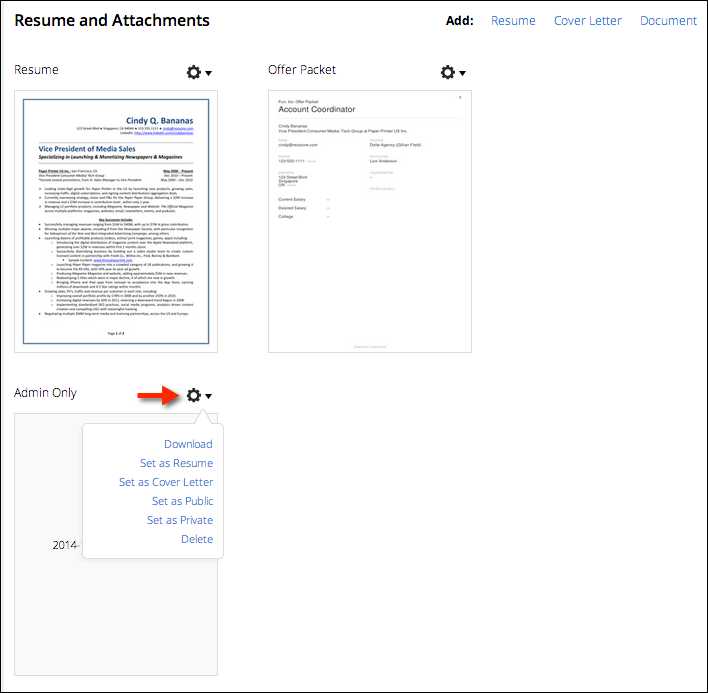 Important note: It is not possible to change the visibility of the following file attachment type:
Resume
Cover Letter
Take Home Test
Offer Packet
Offer Letter
Signed Offer Letter
For more detailed information about who can see what, click here.