Permissions: Job Admin or above
Product tier: Available for all subscription tiers
Greenhouse Recruiting users can manually upload three different kinds of attachments to a candidate profile: resumes, cover letters, and documents. Users can edit the access settings for document-type attachments to restrict which users can view these attachments.
In this article, we will cover how to navigate to the attachment section of a candidate's profile and edit the access setting for any document attachments.
Note: For more information about default view permissions for all types of attachments on a candidate profile, click here.
Navigate to a candidate's attachments by clicking the Details tab on the candidate's profile.

Scroll to the All Attachments section and click the Edit

icon next to the attachment.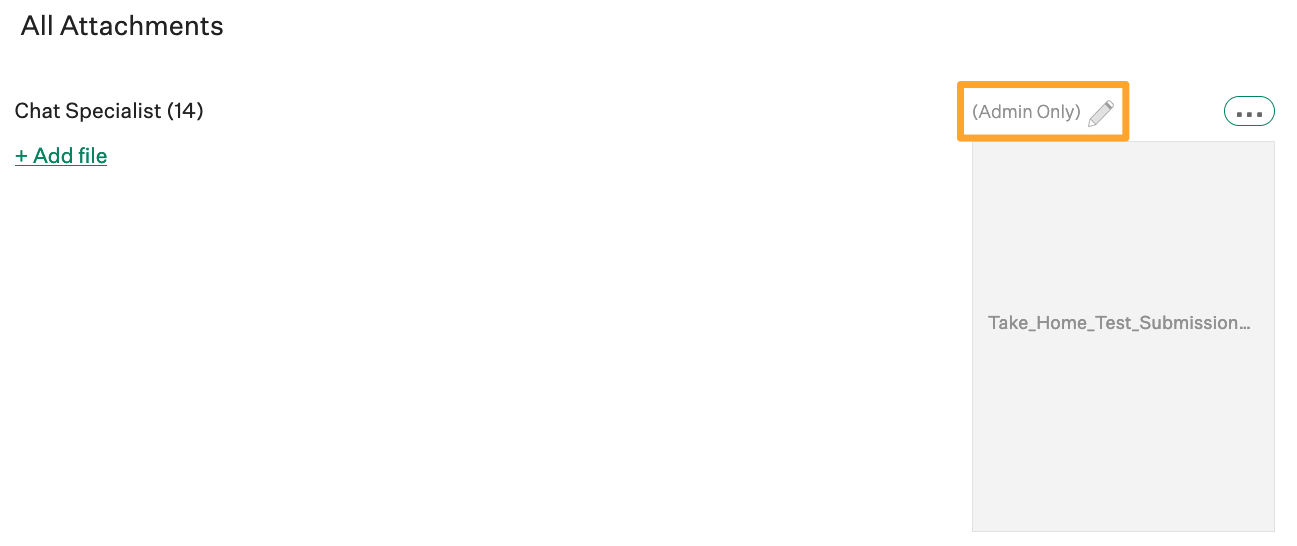 Select an access setting from the provided dropdown menu. See the table below for descriptions of the available access levels.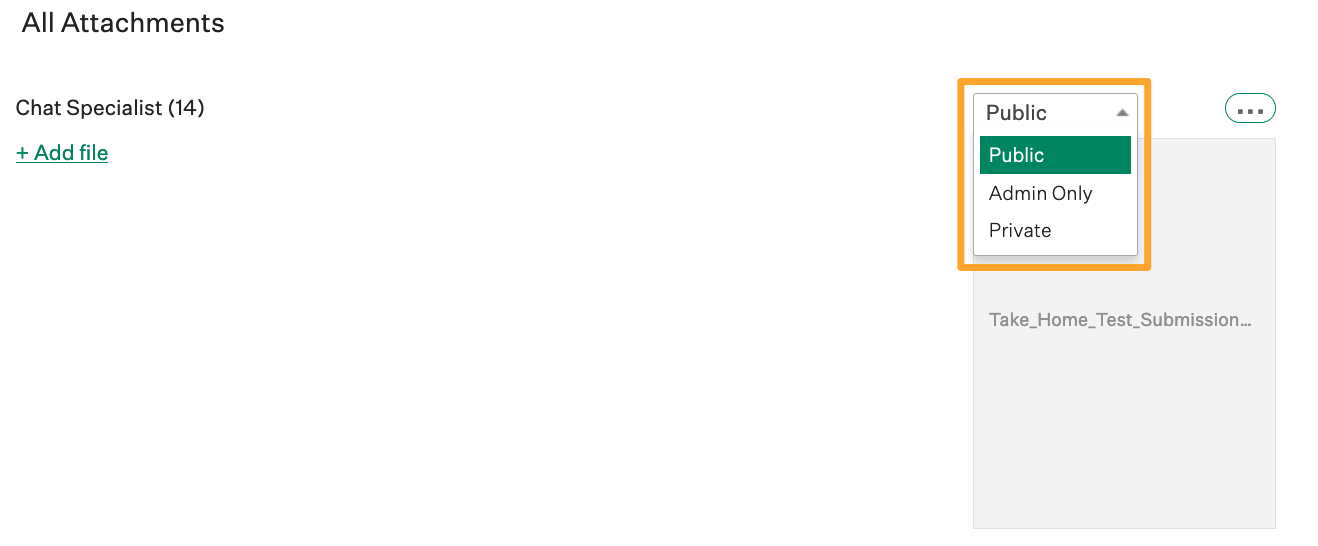 Access levels
Access setting
Who can access the document?
Public
Users with Job Admin level permissions or above, or users on the job's hiring team
Admin Only
Only users with Job Admin level permissions or above
Private

Only users with the following permissions:

Site Admins with the additional user-specific permission Can see private notes, salary info, manage offers, request approval, and approve jobs/offers, or
Job Admins with the permission stripe Can view and edit private candidate and application fields