On the all Jobs dashboard and then click Bulk Actions.
Select the individual jobs you'd like to edit, or check the box above all of the jobs
Once you've made your selections, click Edit: Stages/Interviews
Click + interview within any existing stage
Select the Stage or create a custom stage and click Add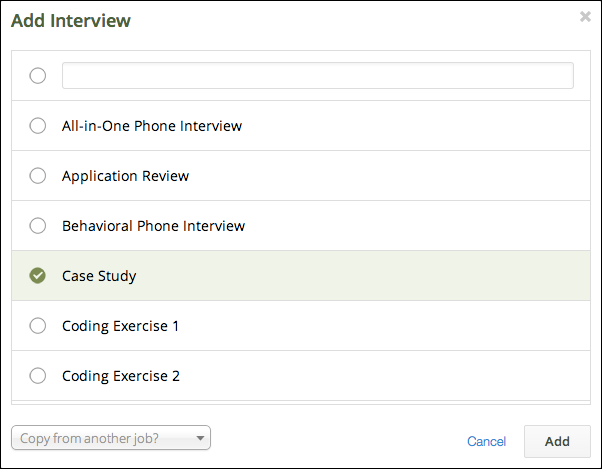 Important note:  If you intend to add the interview to all selected jobs, be sure to add the stage to all selected jobs as well (if it isn't already on all select jobs).  Otherwise, the new interview will only be added to the jobs where the stage already exists.
In the example below, the "Case Study" interview was added to the "Lunch" stage, and the "Lunch" stage currently only exists on 1 of the 3 selected jobs. 

To add the stage, and the interviews within that stage, to all selected jobs, put your cursor on the stage where you'll see two option display in the lower left corner. Click Add to all.

Once you do that, the stage will look like this:

Remember to click the Save Changes button on the Edit Stages/Interviews page itself