Permissions: Agency recruiters invited to submit candidates to an organization's jobs
Product tier: Available for all subscription tiers
Agency recruiters can submit candidates, view a candidate's stage information, and receive feedback about their submissions in Agencies.
To access Agencies, an organization must first invite you to submit candidates for their jobs.
Access Agencies
After an organization invites you to share candidates as an agency recruiter, you'll receive the following email in your inbox. Click the link in your email to get started.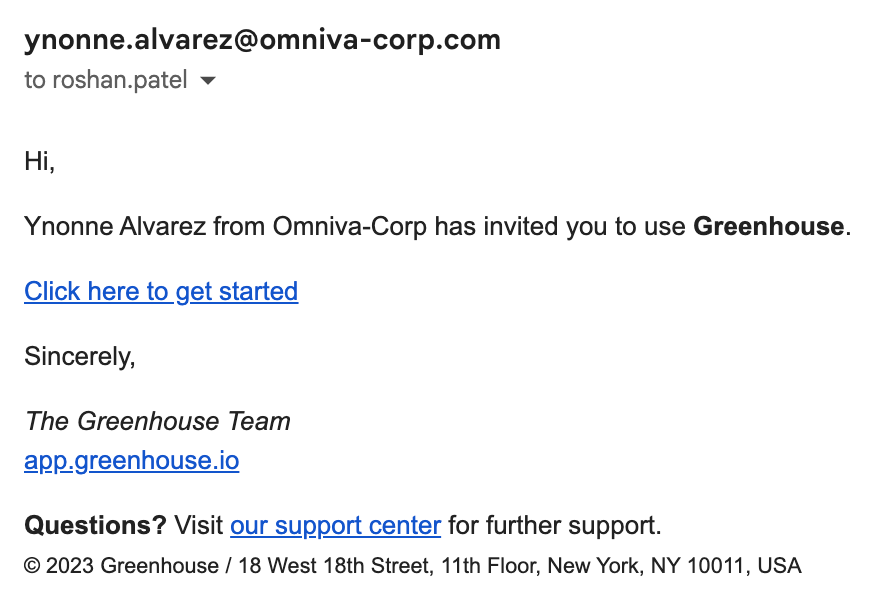 On your first login, you'll be asked to fill out your name and create a new password.
Enter and confirm your password, then click Register.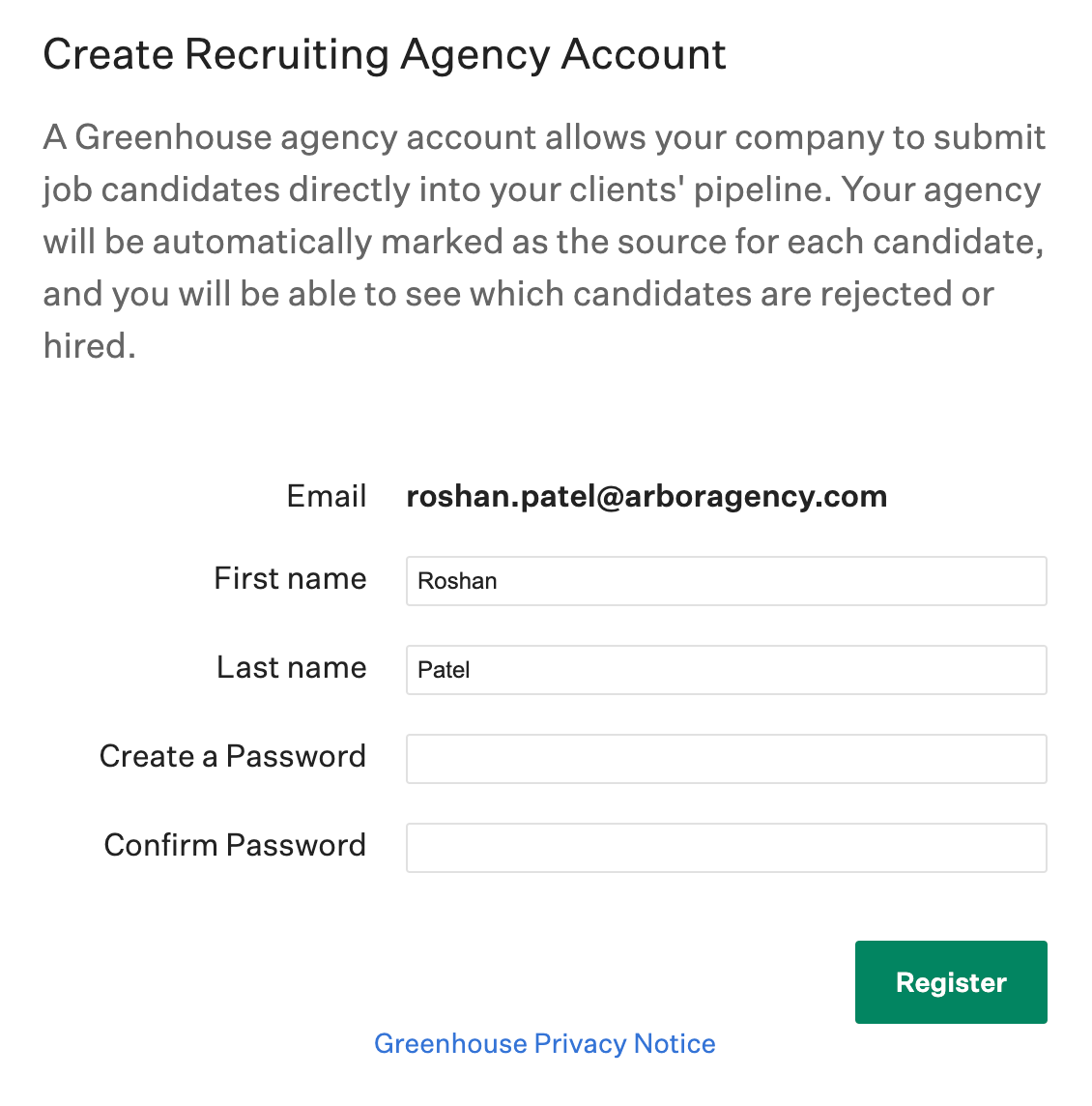 You'll automatically be taken to the Agencies dashboard. 

Navigate your Agencies dashboard
Select Clients from your dashboard navigation bar.
You'll see a list of organizations that have invited you to submit candidates for their open jobs.

Each listed organization will include the number of open jobs for which you've been invited to submit candidates and a breakdown of how your existing candidates are performing.
View your assigned jobs
Click on an organization's name to see more details about your client's jobs and the candidates you've submitted for this client.

Next, navigate to the Jobs tab to see a list of this client's open jobs.

Click on any job title to see the job description provided by your client.

You can also click any number under Submitted, Active, or Hired to see a list of the candidates you've submitted with that status.

Check candidate statuses
Navigate to the Candidates tab to see a list of the candidates submitted to this client.
Each listed candidate will include details about the job they've been submitted for and the candidate's current status.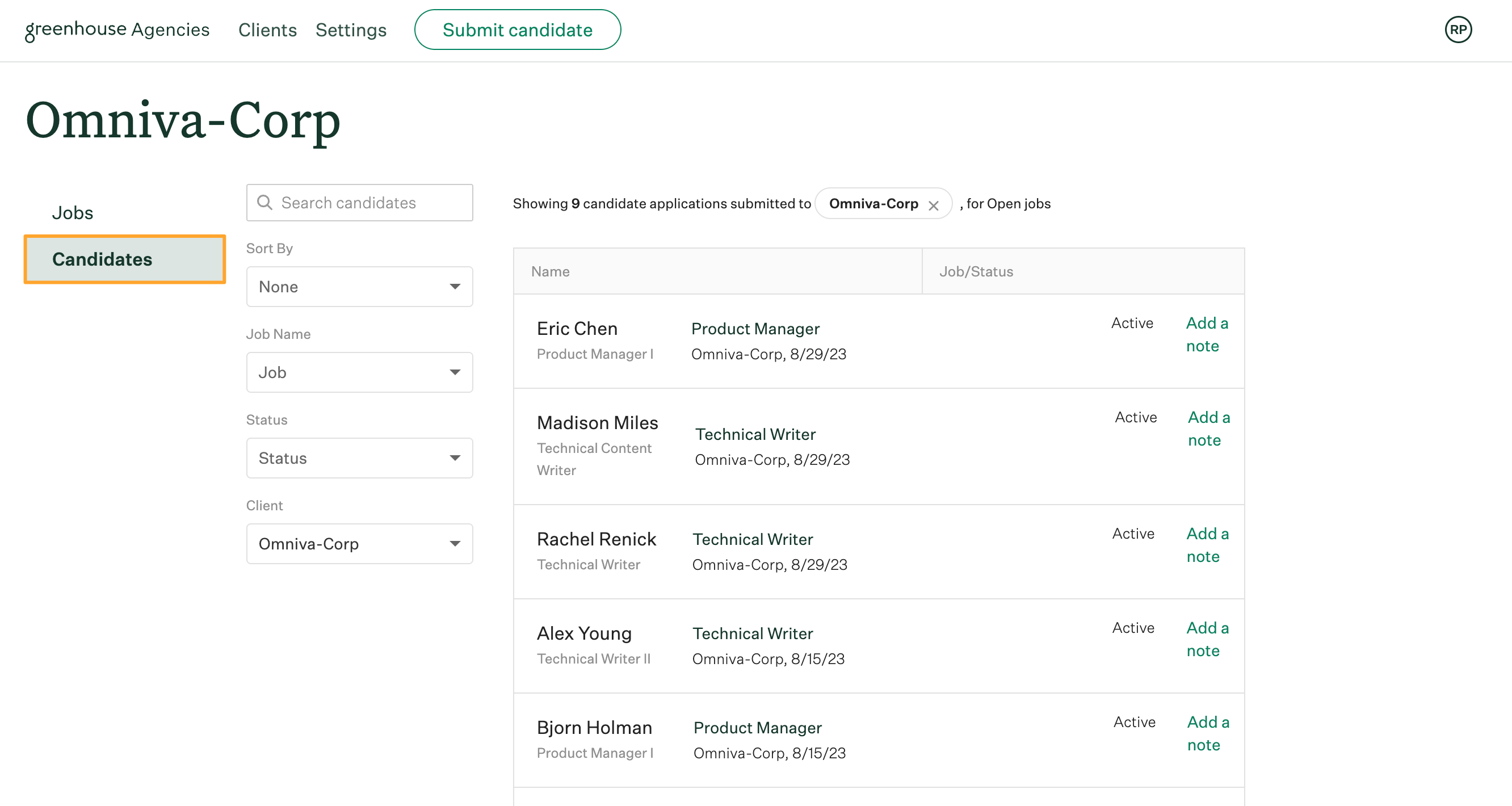 Use the filters to the left of your candidate list to sort candidates alphabetically or search candidates by job, status, or client.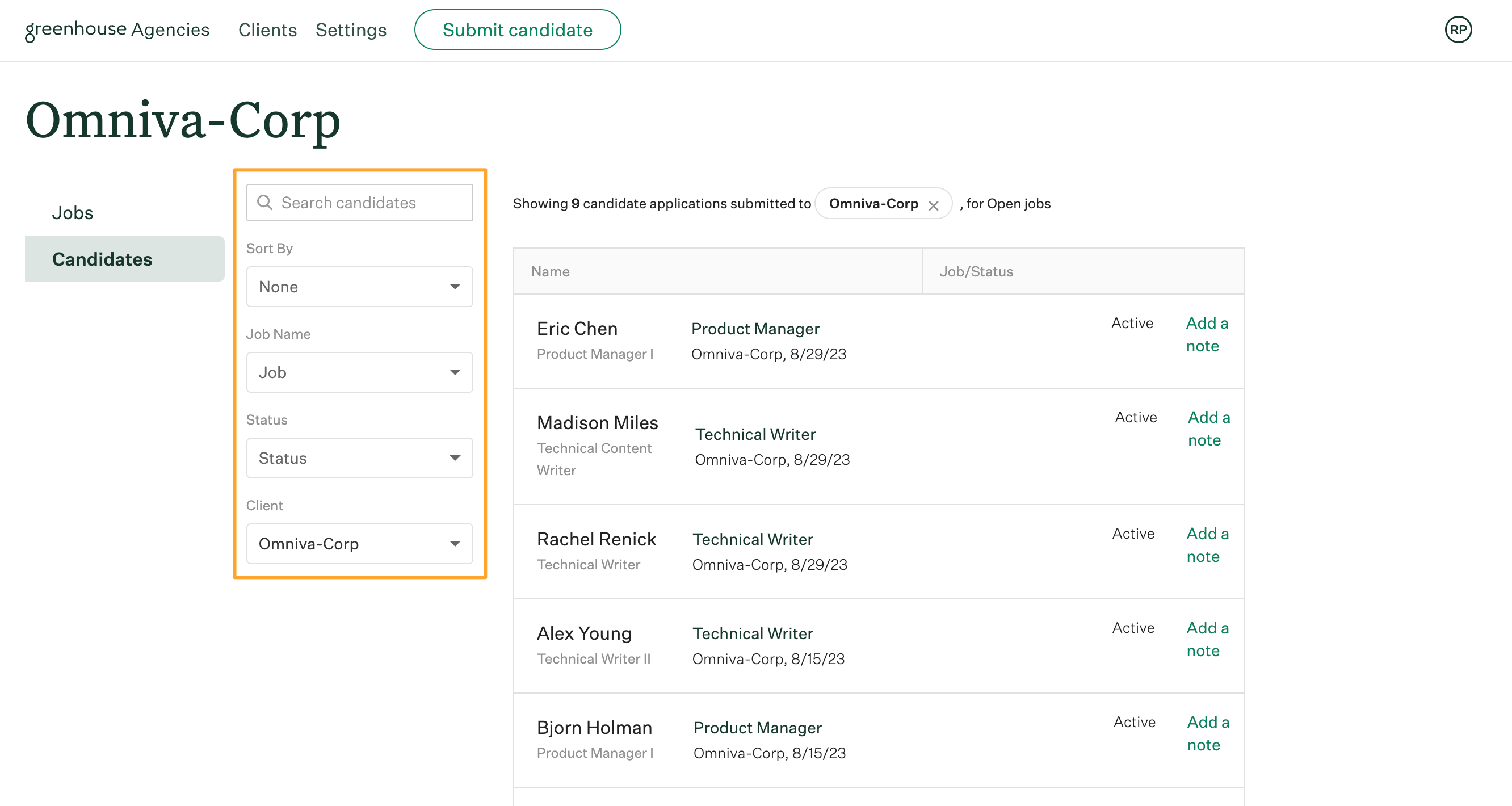 Add a note
Click Add a note next to any candidate to provide additional details about this candidate to your client.
Mark the Private note checkbox to save a private note that won't be visible to clients.
Note: Candidates won't be able to view your notes.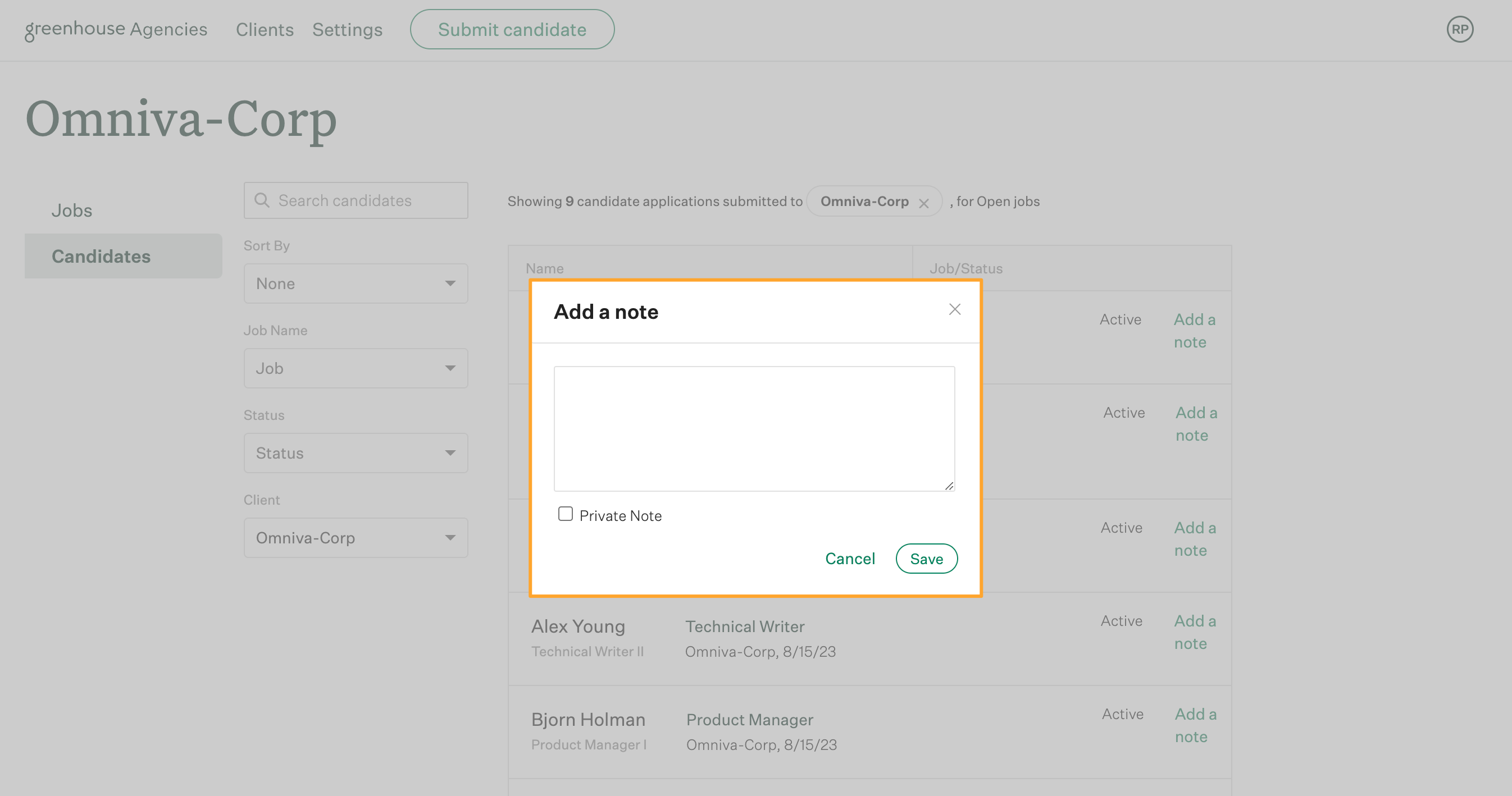 Update your account settings
Navigate to Settings from your dashboard navigation bar to modify your Agencies account details, set your email preferences, or create a new account password.
Click Save to confirm changes to your account settings.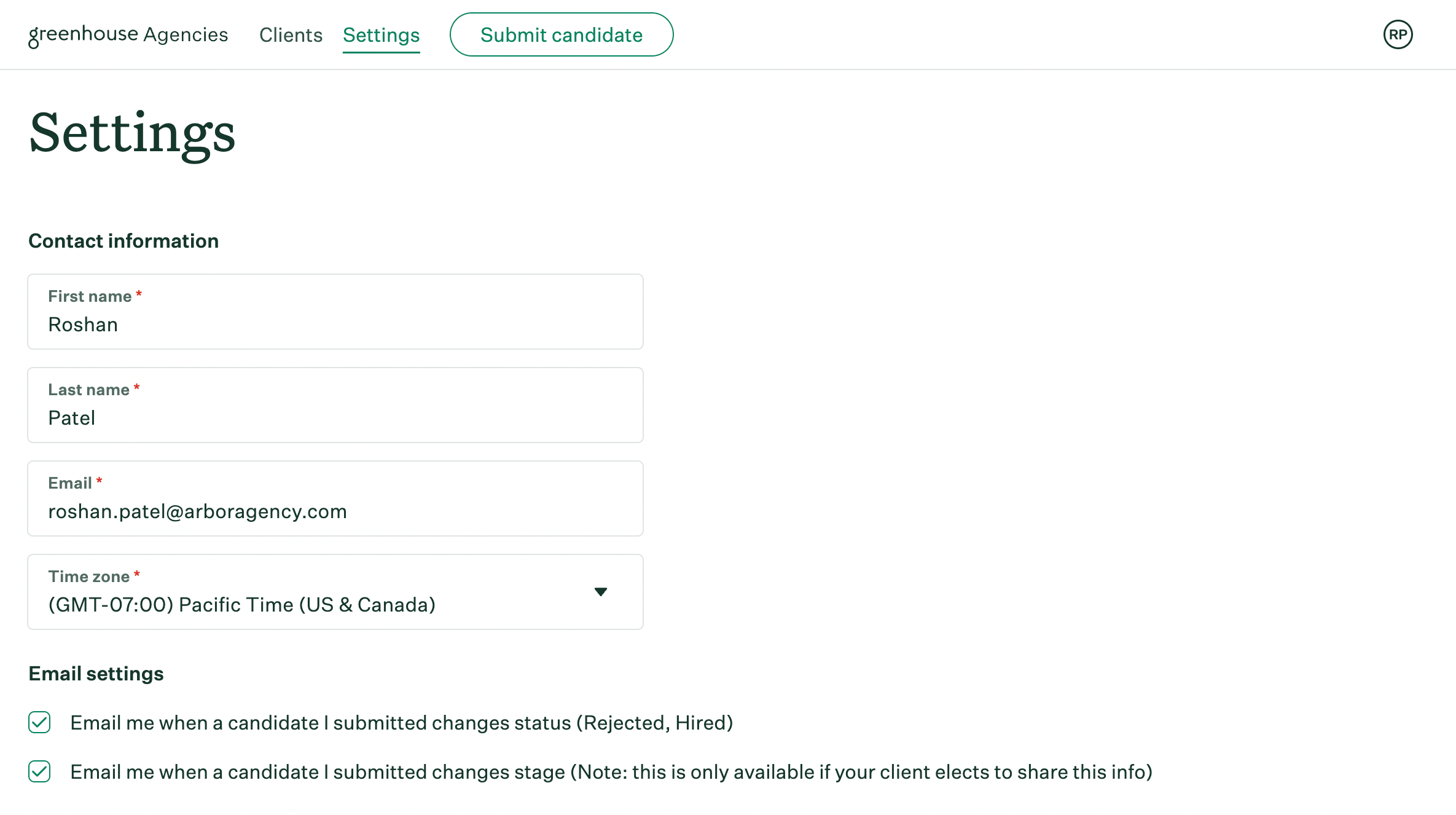 Submit candidates
You'll receive an email each time a client adds you as the agency recruiter to an open job. This lets you know that your client is ready for you to begin submitting job candidates.
From your Agencies dashboard, click Submit candidate.

Under Job, use the dropdown menus to select your client and the open job for your submitted candidate.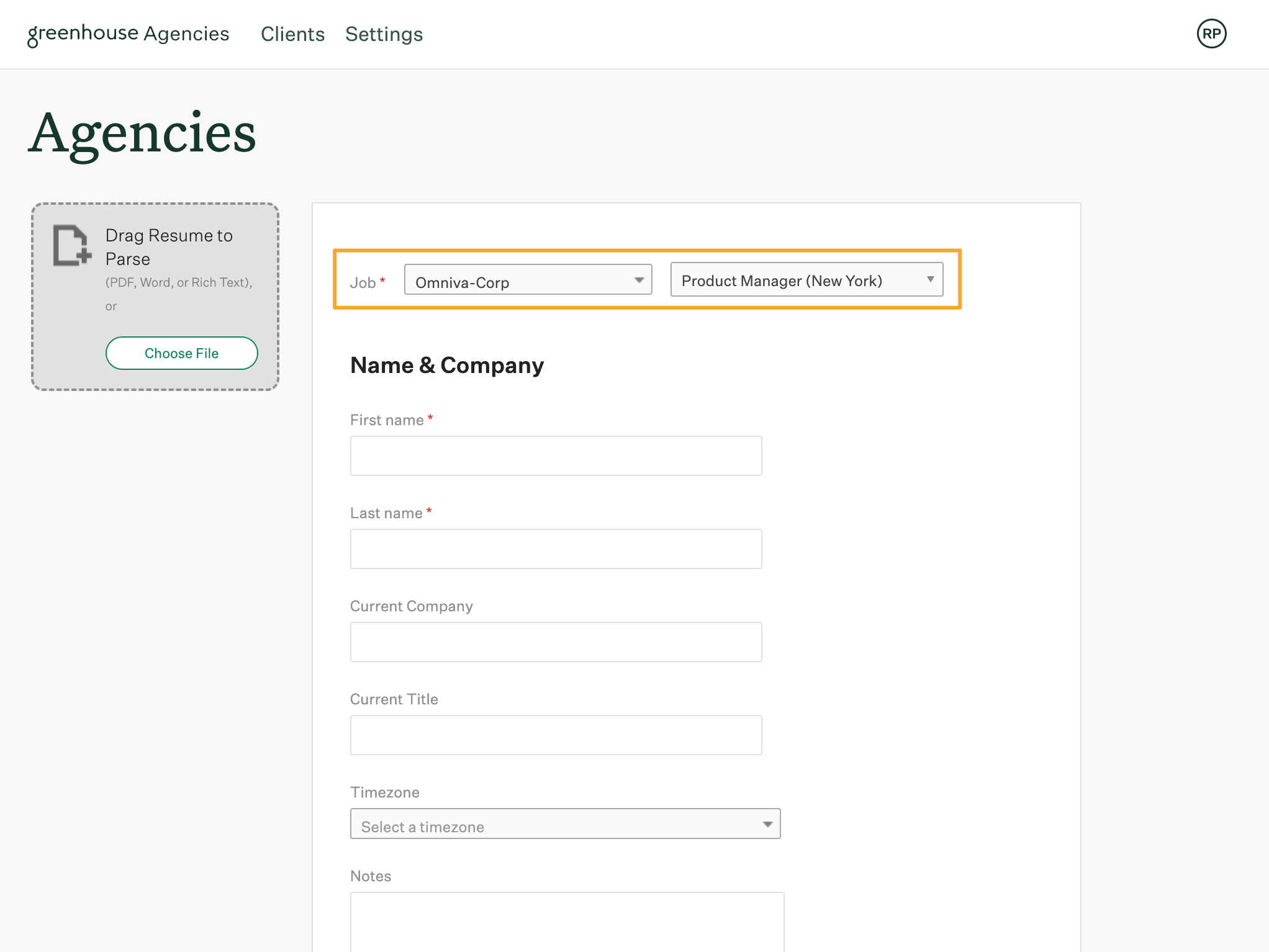 You can fill out your candidate's information manually or import your candidate's resume to automatically parse their details.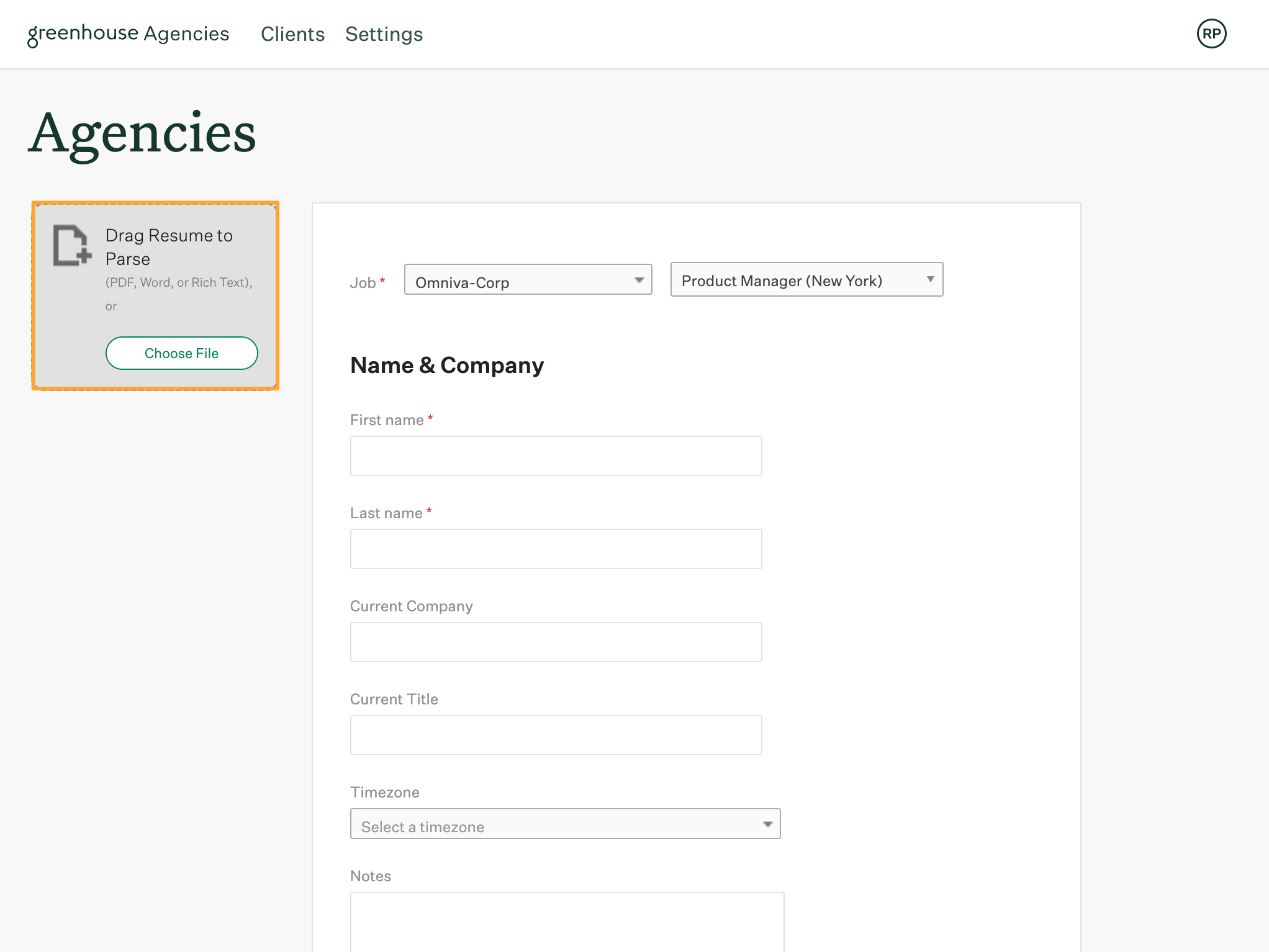 When you're finished, click Submit candidate.
Note: You can't change a candidate's details after submitting their profile to your client. However, you can add a note for any candidate in the Candidates tab to provide additional details to your client.