Permissions: Job Admin, who can invite and deactivate agency recruiters
Product tier: Available for all subscription tiers
An agency must have at least one agency recruiter assigned to it in order to submit candidates through the agency portal.
In this article:
Invite agency recruiter
Note: While the agency recruiter is a single profile in Greenhouse Recruiting, multiple agency recruiters can use the same profile to submit candidates and/or prospects if a shared email address is used when creating the profile.
Navigate to the Agencies page and click the Add Recruiter button. (Configure icon > Agencies > Add Recruiter)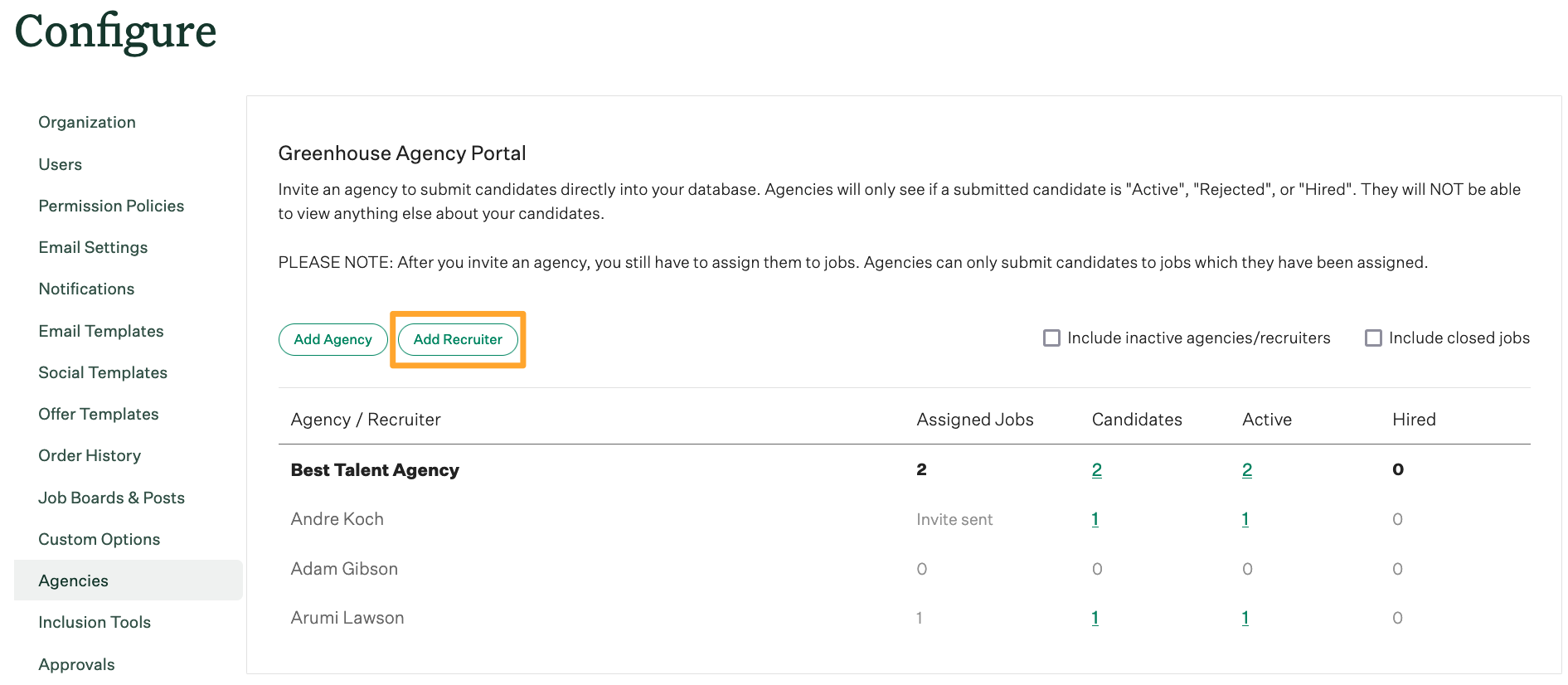 Select an existing agency from the Agency dropdown menu. If the agency recruiter's agency isn't in your system yet, click Create New Agency to add the agency first. Use the Name and Email fields to enter the agency recruiter's information. Click Create Recruiter when finished.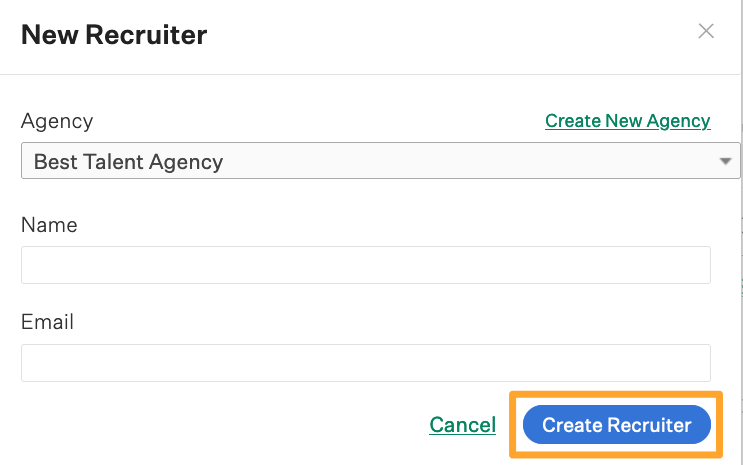 Greenhouse Recruiter sends an invitation to the email address you provided. The invitation email message includes a confirmation link the agency recruiter must click before they can begin submitting candidates and/or prospects to your organization.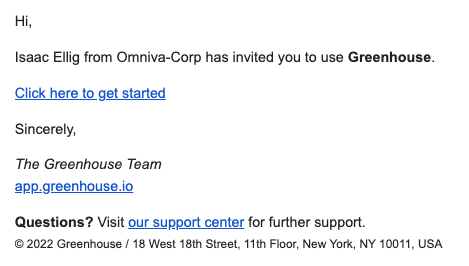 When an agency recruiter submits a candidate, the candidate's Source will be the agency, and the candidate's Referrer will be the agency recruiter.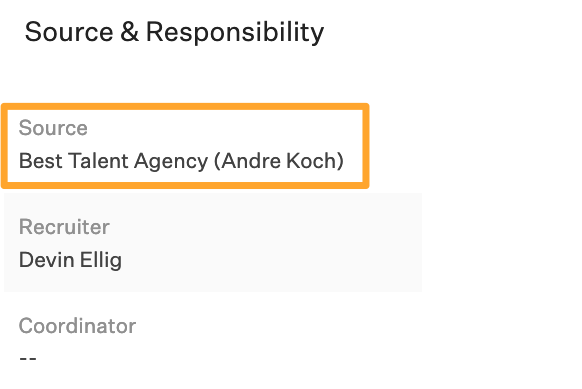 Error inviting an agency recruiter
When inviting a new agency recruiter to your organization's Greenhouse Recruiting account, you could encounter an error stating the email address already exists or has been invited.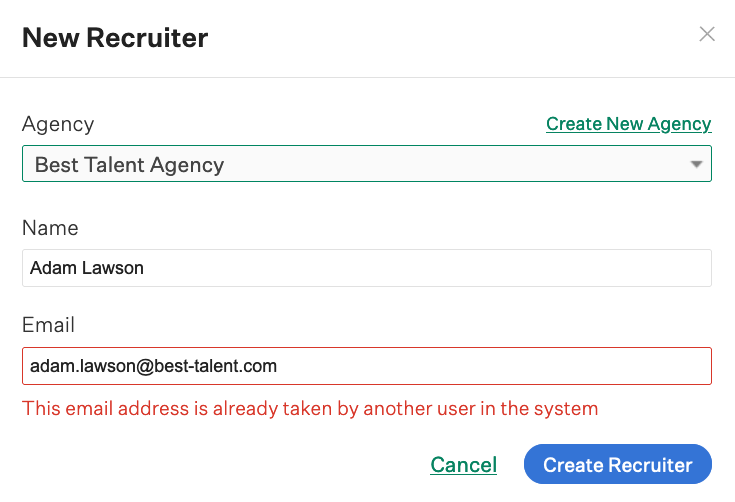 These types of error messages suggest the agency recruiter's email address might have previously been added to your organization's account or another Greenhouse customer's account as a full user instead of as an agency recruiter.
Note: We don't recommend granting external individual access to your organization's Greenhouse Recruiting account as a full user, but recognize external recruiters sometimes consult for specific requirements or overall systems for periods of time.
In most cases, this error message means you need to request the agency recruiter provide an alternate email address to use for their agency recruiter profile, as the address they've provided is already used in the Greenhouse Recruiting system. An email address can be used only once across the entire Greenhouse Recruiting database, whether as a full user or as an agency recruiter.
Click here to contact the Greenhouse Support team for troubleshooting assistance regarding this error if needed.