If your organization plans to assign a particular interview to the same user(s) for the duration of a job search, you can configure the user(s) as a default interviewer so they are automatically added as interviewers when a candidate interview is scheduled.
To assign user(s) as default interviewers, click All Jobs from your navigation bar and select a job from the subsequent list.

Click Job Setup and select to Interview Plan on the left-hand panel.

Navigate to an Interview Kit on the Interview Plan page and click Edit.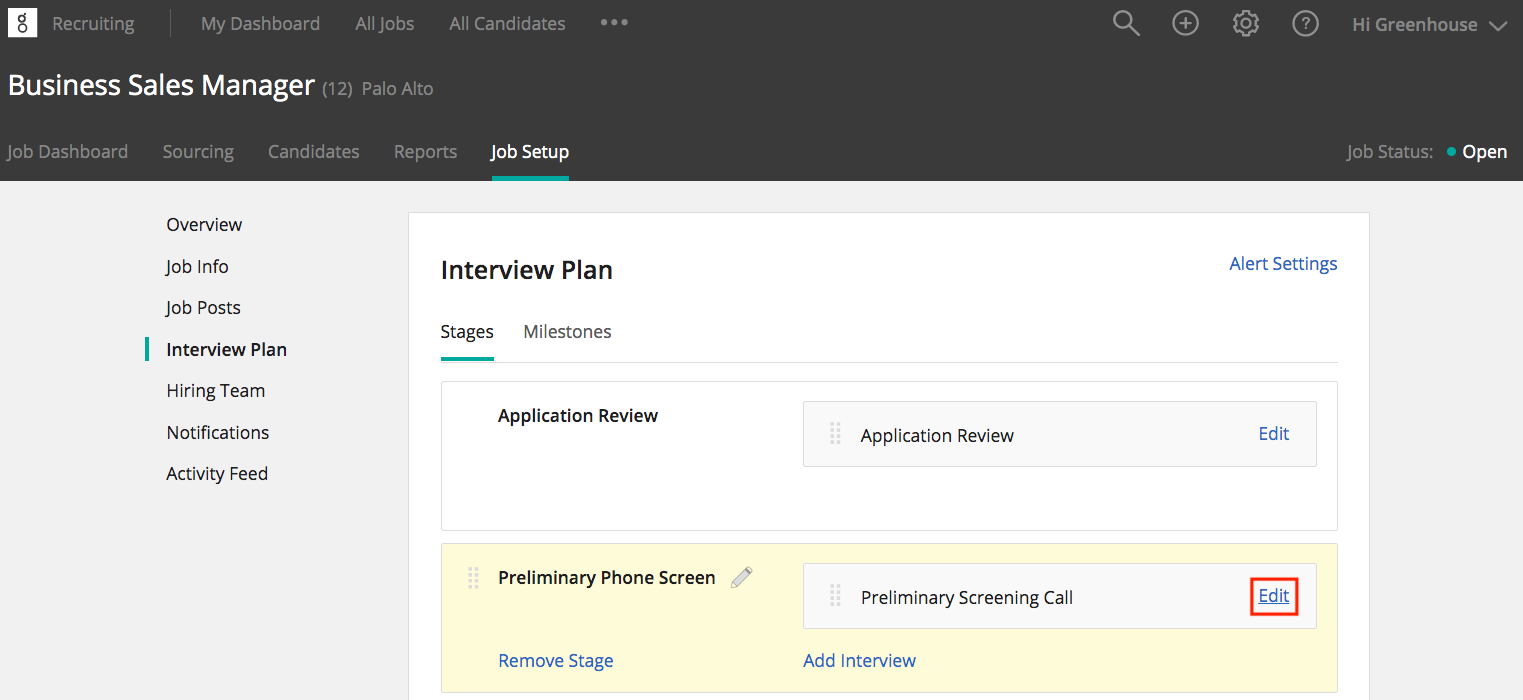 From the Edit Interview Kit page, navigate down to the Interviewers panel and use the Set default interviewers dropdown menu to select the use(s) who will be the default interviewers.

Navigate down the page and click Save.
When scheduling this particular interview, the Interviewers field will auto-populate the users assigned to be default interviewers.