Permissions: Job Admin and above
Product tier: Available to all subscription tiers
Note: A job board must be Live before you can create a tracking link.
Tracking links are unique URLs that allow your organization to track a candidate's source when they apply for a job. While your organization can create tracking links for individual job posts, you can also create a tracking link for an entire job board.
Example: If your organization plans to share a job board through a marketing campaign, Greenhouse Recruiting recommends that you generate a tracking link for the job board so you can track the source for candidates entering your system via the campaign.
Create a tracking link for your job board via the Configure page
Click the Configure icon

on your navigation bar and select Job Board & Posts on the left.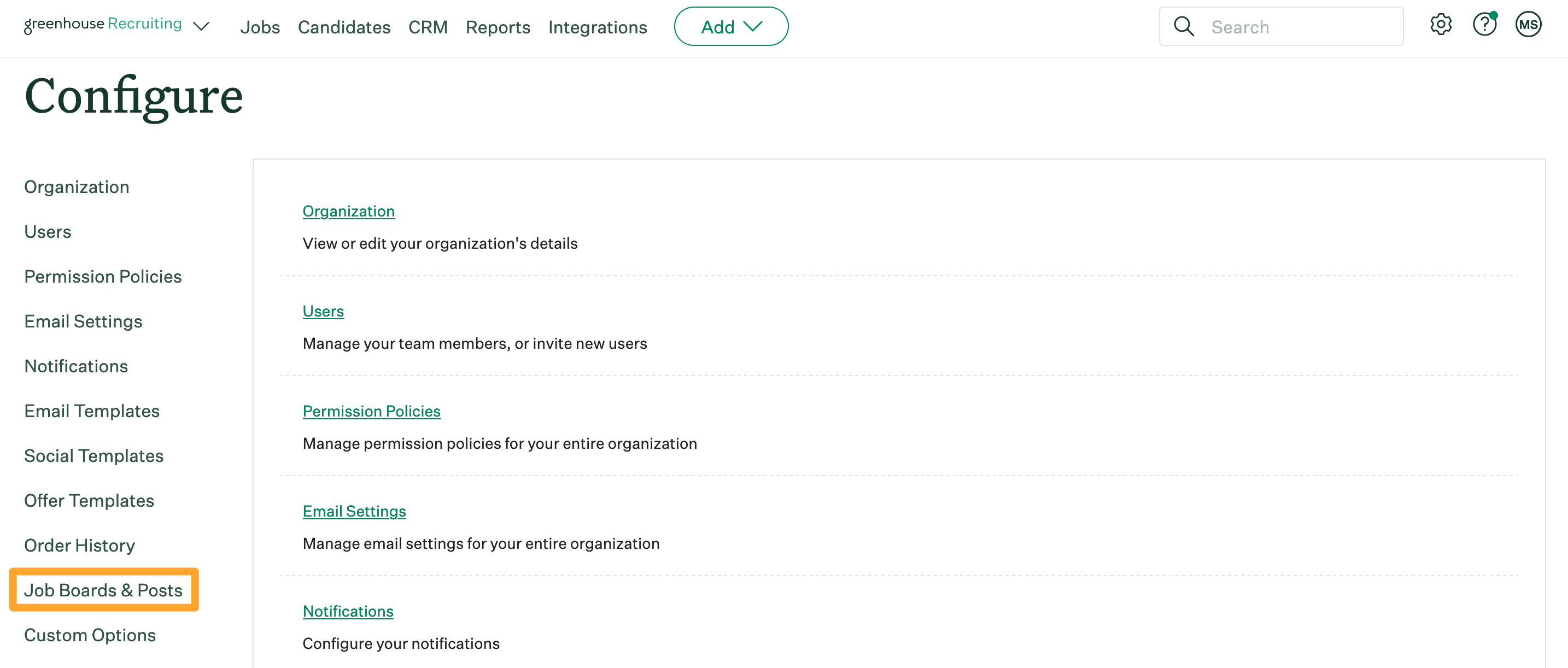 Find a job board on the subsequent Job Boards list and click the Ellipsis

beside the job board name. Click Tracking Link from the dropdown.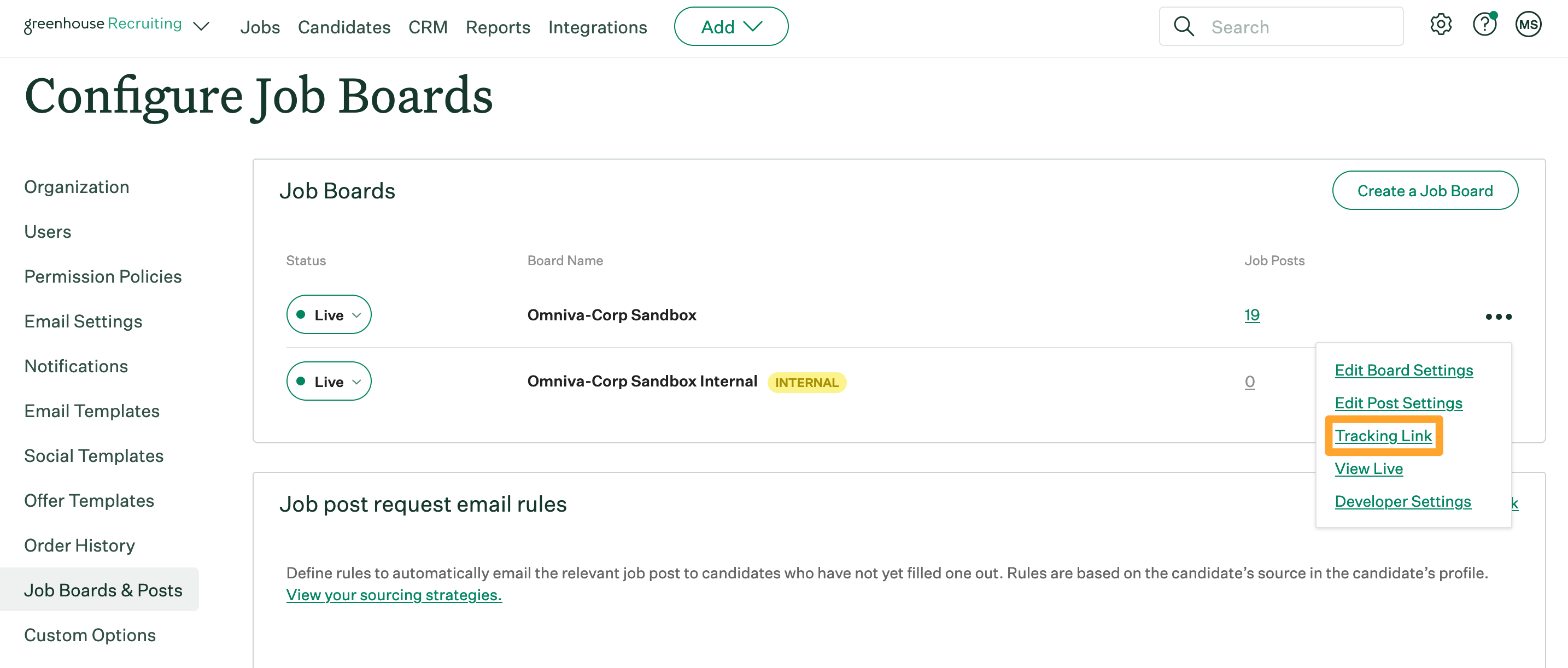 Use the Get a Tracking Link box to configure the Who gets credit and Source fields.
Note: Only people who have signed into Greenhouse Recruiting can be selected to receive credit. People who have a Greenhouse Recruiting account but have not signed into the platform will not appear as options in the Who gets credit dropdown.
Click Create Link when finished.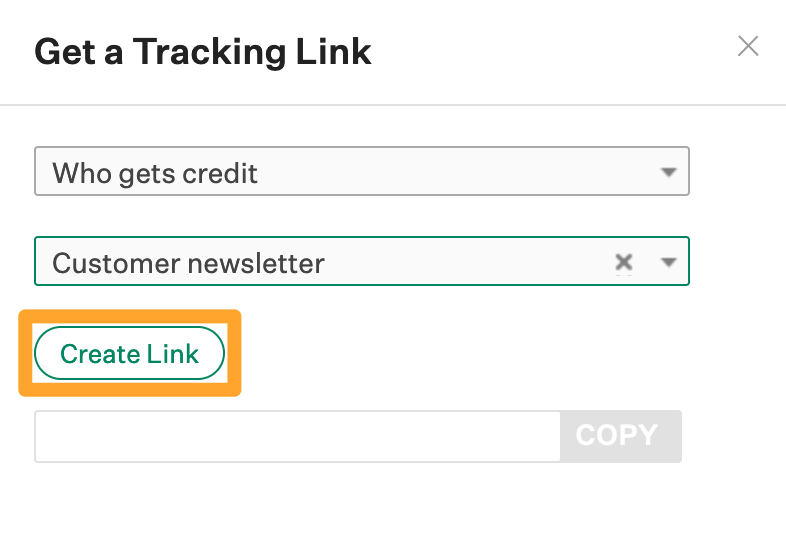 A tracking link for the job board is generated in the provided field. Copy the tracking link and share it with the appropriate parties.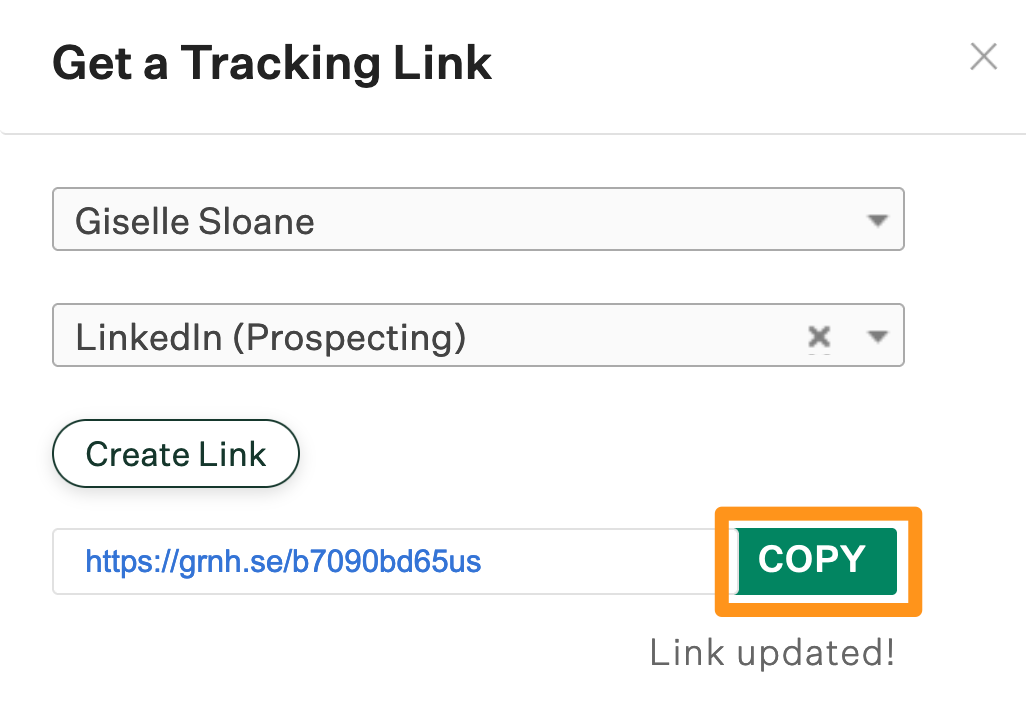 When the tracking link is added to the address field in a browser, the tracking link is updated and consists of two parts: the job board URL and the Source Token. The Source Token is an auto-generated combination of letters and numbers used to identify the unique link. You can find the source token after the gh_src= part of the URL.

Click here to learn more about using the tracking link to track the candidate's source based on your job board integration.
Note: If you are generating the link for an external / third-party job board, paste the tracking link wherever you are providing instructions as to where candidates should go to apply. Many external job boards have a special field for links to the application, but some may have only a free-text entry box where you will need to write your own text and then paste the link.