To enable or edit email notifications, navigate to the Configure icon

> Notifications > Set notification by: > select Job or User.
Set Notification By Job:
To configure email notifications by job, first choose a job from the Select a job dropdown on the right.

Once you select a job, a list of available email notifications will appear.
Users already configured to receive a given notification will be listed below that notification.

Click Configure or Add Notification next to each notification you wish to enable for that job.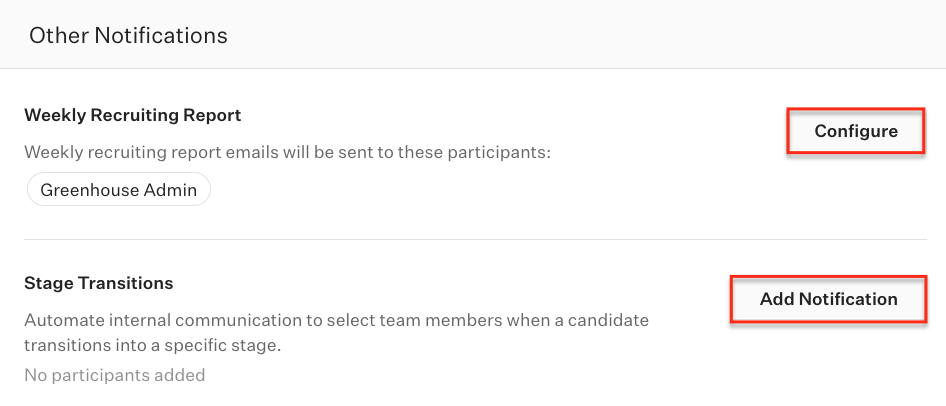 When finished editing a notification, click Save.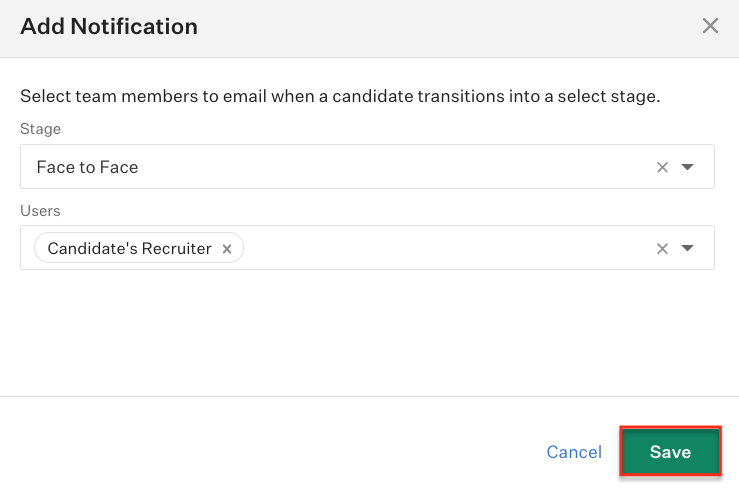 Set Notification By User:
If you select to set notifications by User, you will see a list of all users with Site Admin permissions, or Job Admin permissions on at least one job.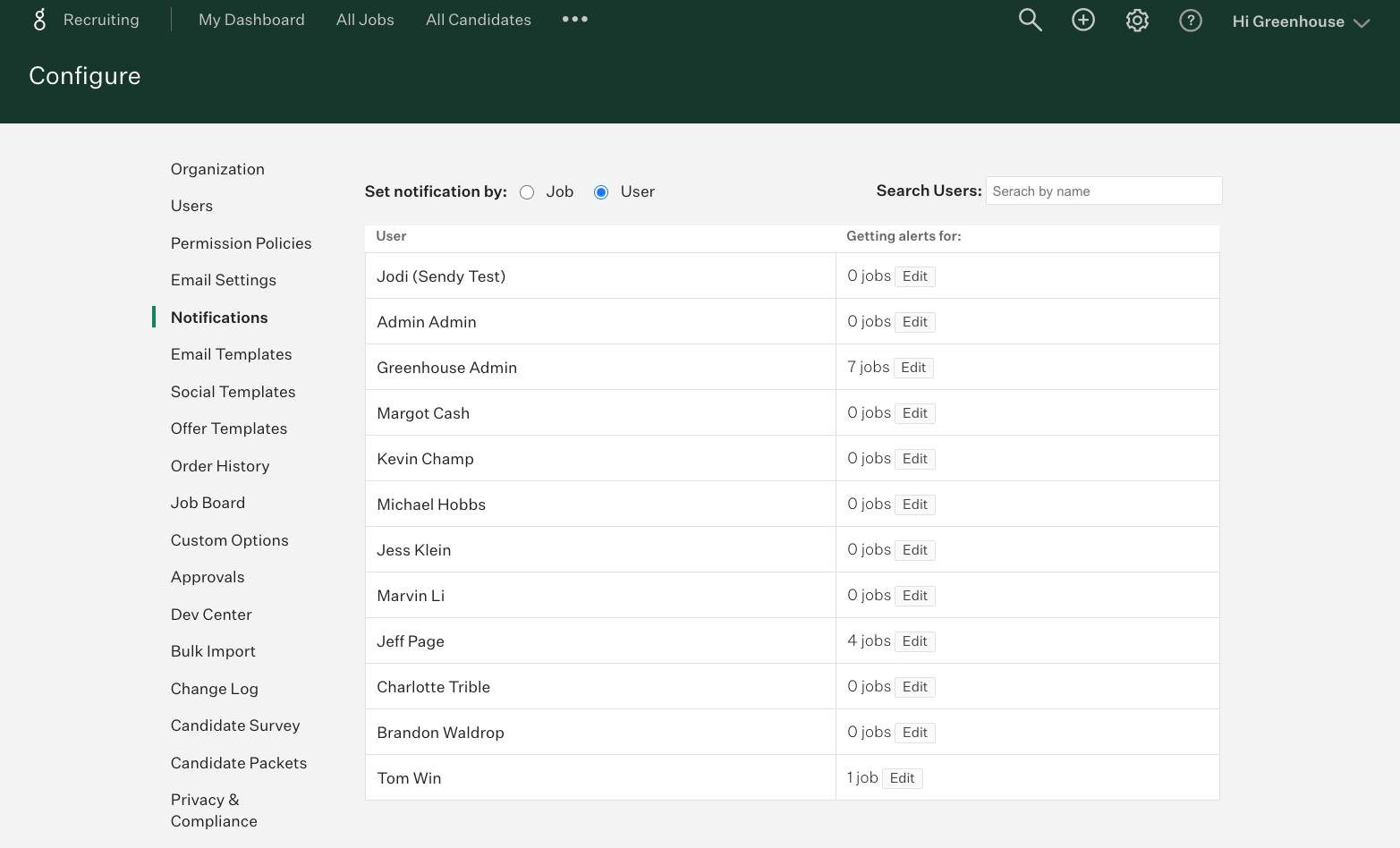 Click Edit inline with a user whose notifications you wish to edit.

In the subsequent dialog box, you can opt to Turn all on or Turn all off to configure some notifications in bulk for the user. Click Done when finished.
To configure notifications more granularly for the user, click the Select one dropdown to choose a specific job.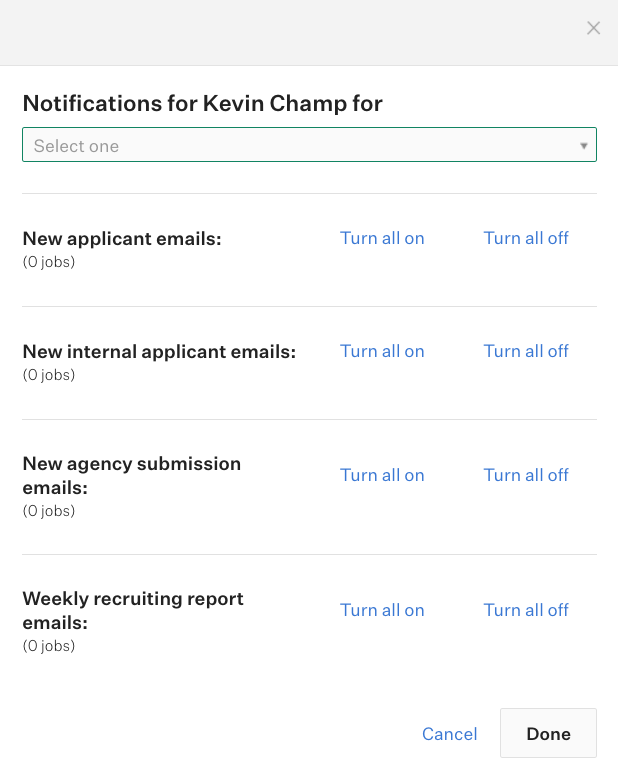 If you select a specific job, you will see the option to assign the user email notifications on those jobs by checking the appropriate boxes. Click Save at the bottom of the dialog box when finished.