Note: The invitation email can only be re-sent to new users if they have not yet logged into their Greenhouse Recruiting account.
An invitation email can be generated when new users are added to your Greenhouse Recruiting account. This email includes a link for each new user to verify and configure their account. In this article, we will cover how to resend this invitation email to multiple users at the same time.
Note: The following also applies to new users who were never sent an invitation email as part of the new user creation process.
Click the Configure icon

in the upper right-hand corner and select Users from the left-hand panel.

At the top of the page, check the box next to Never signed in only to narrow down the list of users. Click Bulk Actions.

Select the users you wish to edit. This can be done in one of two ways:
Click the checkboxes to the left of the user names, or
Click the Quick Select button to search for users by name or email address
If you prefer to select users from the provided list, click the checkbox to the left of each user who should be edited in your Bulk Action. When finished selecting users, click Edit Selected (#).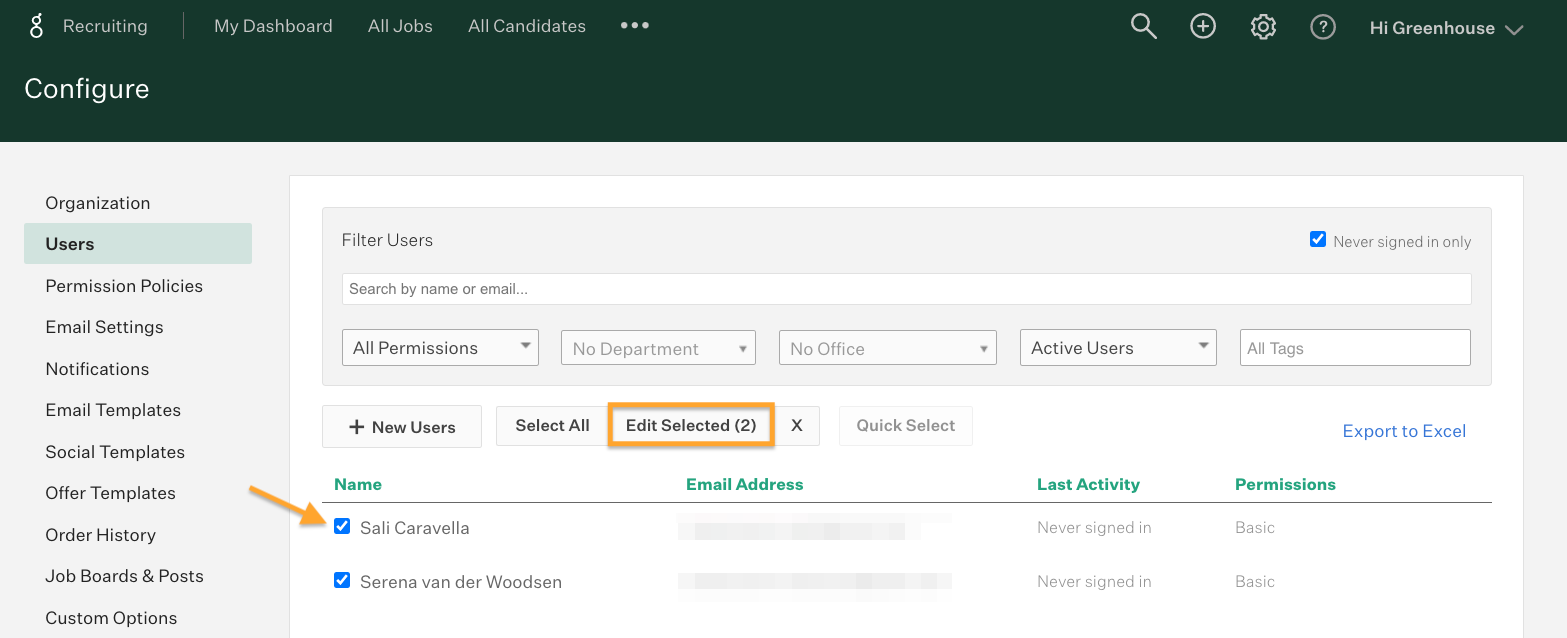 If you prefer to select users by searching for name or email address, click the Quick Select button instead.

In the Quick Select dialog box, type or paste the user names or email addresses to which you wish to resend the invitation email. If any names or email addresses are entered which do not match existing users, they will be skipped. When finished entering users, click Edit Selected (#).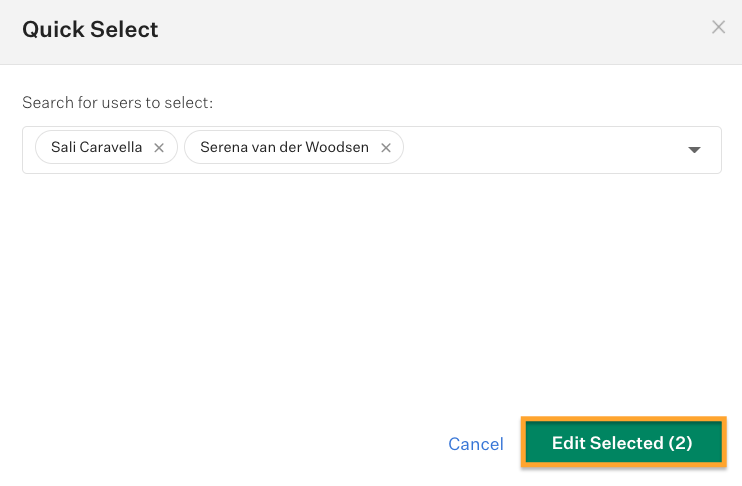 Once you have selected your users through one of the methods above, you will be directed to the Edit # Users dialog box. In this dialog box, click Resend Invites.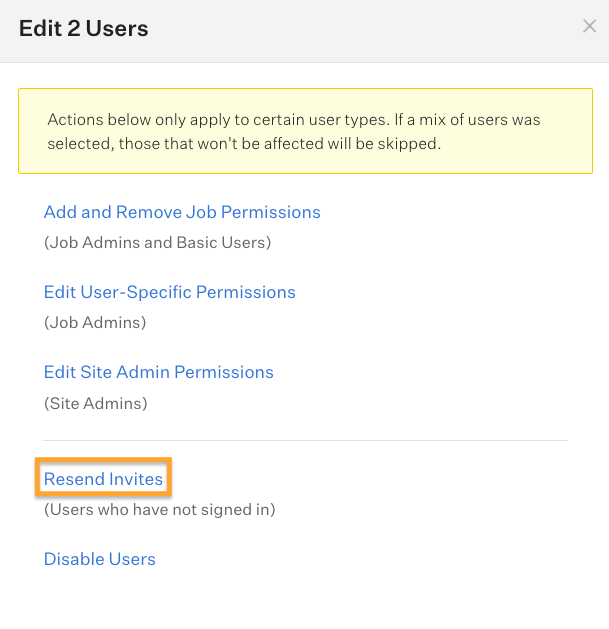 A subsequent dialog box will ask you to confirm the decision. Click Resend Invites.

The invitation email will be re-sent the users selected in the bulk action.