Permissions: Site Admin, and Job Admin who can manage company metadata
Product tier: Available for all subscription tiers
Greenhouse Recruiting doesn't have an explicit merge feature for candidate tags. Instead, we've built functionality into deleting a candidate tag that allows your organization to reassign candidates with the tag before its deprecation. This functionality essentially achieves the same goal of merging candidates from two tags into one tag.
To merge duplicate candidate tags, click the Configure icon

on your navigation bar, and select Custom Options on the left.

Click Candidate Tags.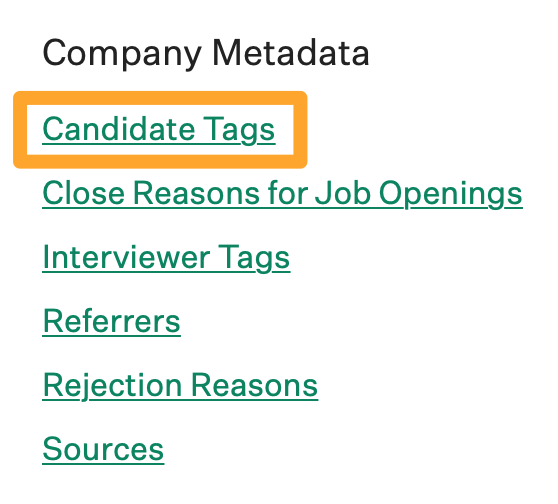 From the subsequent list of candidate tags, identify the two candidate tags that will be merged and select which of the two will be the primary candidate tag (the tag that will remain) and the secondary tag (the tag whose candidates will be moved to the primary tag).
Click Remove beside with the secondary candidate tag.

From the Remove Candidate Tag dialog box, select the checkbox for I want any entity using this candidate tag to use this instead: and select the primary candidate tag from the dropdown menu.
Click Delete Candidate Tag when finished.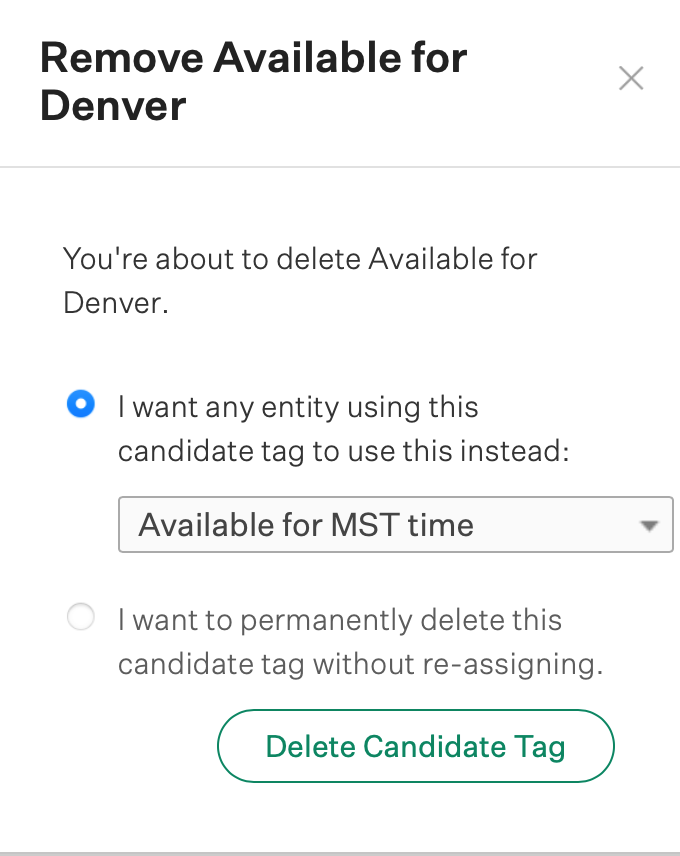 The secondary candidate tag will be deprecated and any candidates assigned the secondary candidate tag will now be assigned the primary candidate tag.