Note: Only a user with Developer permissions can configure the Job board integration with Greenhouse.
There are several different ways to integrate jobs in Greenhouse into your careers page. In this article we will briefly cover the options available to your organization and provide examples. 
Click here to see examples of the options listed above.
Job Board Hosted by Greenhouse

Embed Greenhouse Job Board in your Site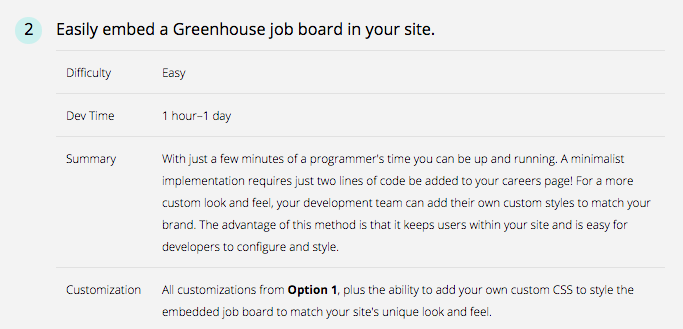 API-Driven Job Board on your Site with Job Applications Hosted by Greenhouse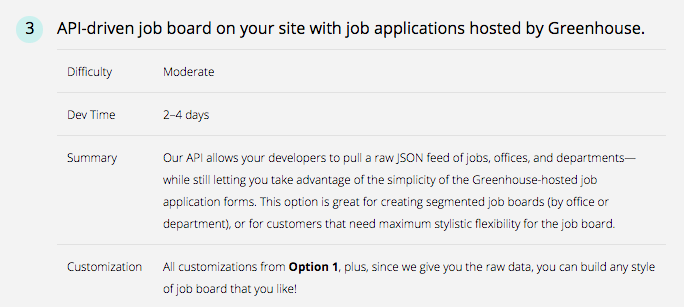 API-Driven Job Board with an Application Form Embedded on your Site
100% API-Driven