Greenhouse Recruiting allows you to edit a single user's job-based permissions across multiple jobs simultaneously. To do this, navigate to the Configure icon

in the upper right-hand corner, then click Users in the left-hand panel.

Click the name of the user to whom you wish to assign permissions. In the Permissions panel, locate the Job-Based Permissions section and click Add.

Note: The user must be configured as a Job Admin to have job-based permissions assigned.
On the subsequent page, click the Bulk button at the top right.

Click the Select Permission dropdown at the top of the page to select the permission level to be assigned to the user, and then check the boxes next to the jobs where you wish to update the user's permissions. Click Save when finished.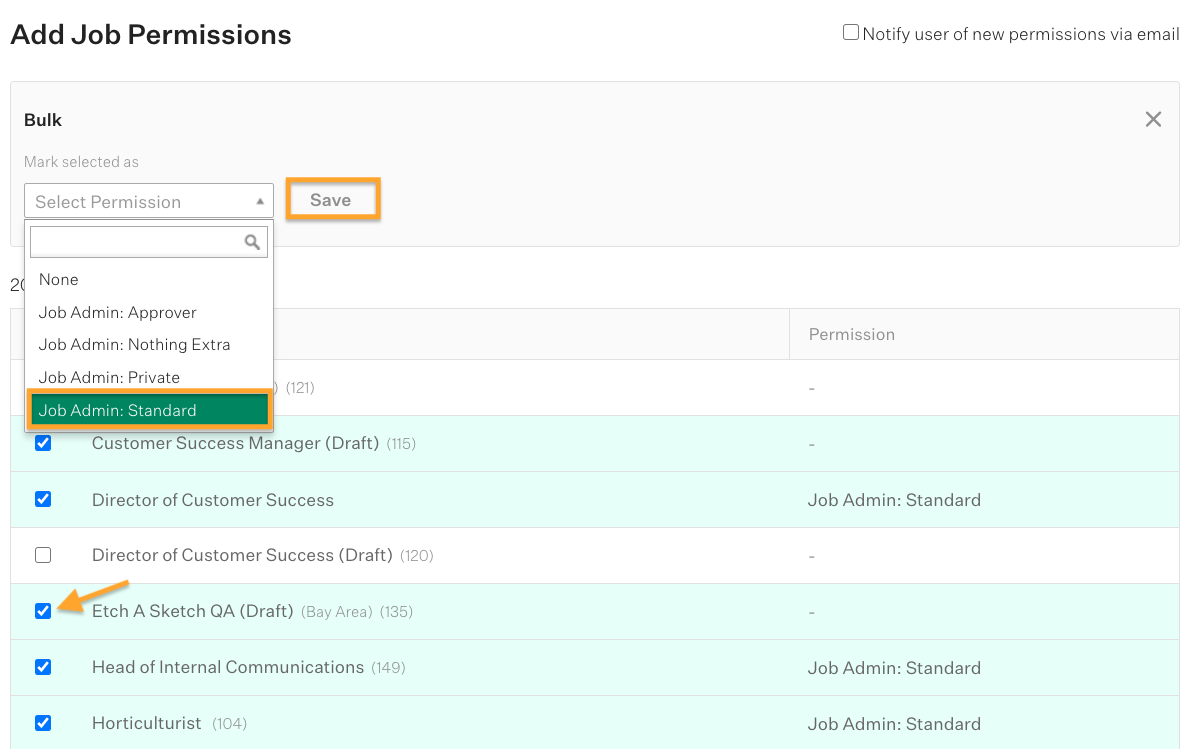 The user's permissions will be updated momentarily.