Permissions: Job Admin who can view and edit offers and approve/request approval on offers, and who can email candidates/prospects; and Site Admin who can see private notes, salary info, manage offers, request approvals, and approve jobs/offers
Product tier: Available for all subscription tiers
Once your team identifies the best candidate for a job and settles on the offer details internally, you likely will want to pull those offer details into a candidate-facing offer letter. Greenhouse Recruiting allows you to upload an offer letter template with placeholder tokens, populate the tokens using the candidate's personalized offer details, and email the offer letter to the candidate.
Generate offer letter for candidate using template
When you are ready to generate an offer letter, navigate to the candidate's profile and click Offer Details.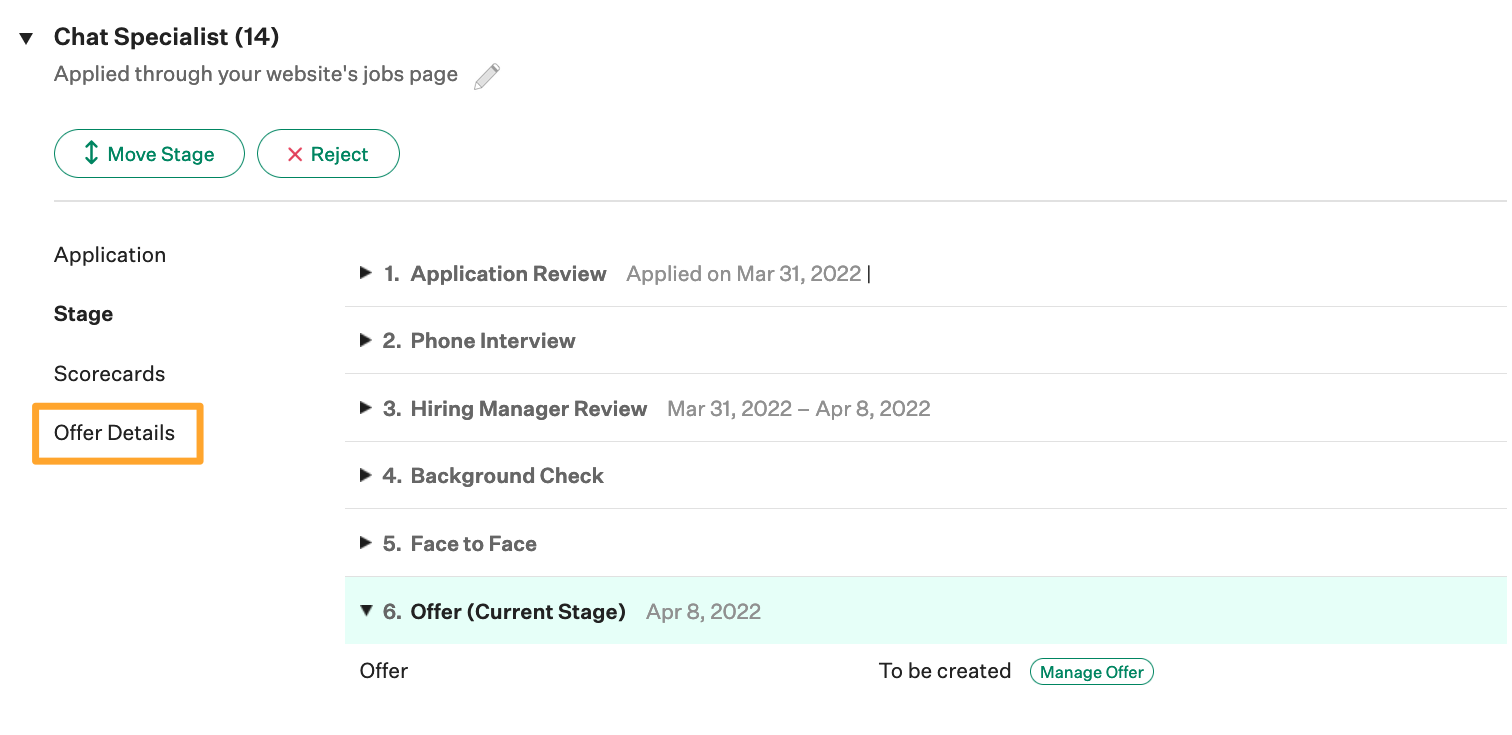 If Offer Details have not been entered yet, click Create Offer and enter the appropriate details. Request offer approval if it's required for your organization.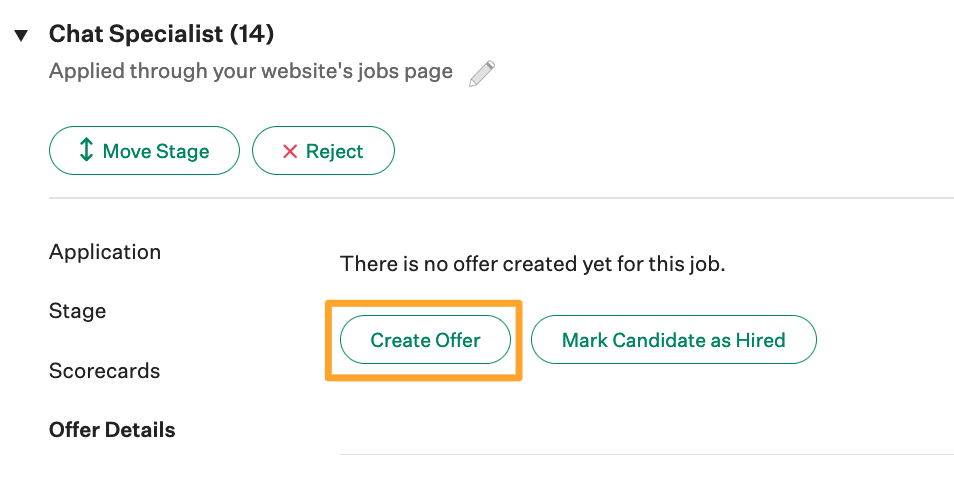 Once Offer Details are provided, navigate to the Offer Documents section and click Generate.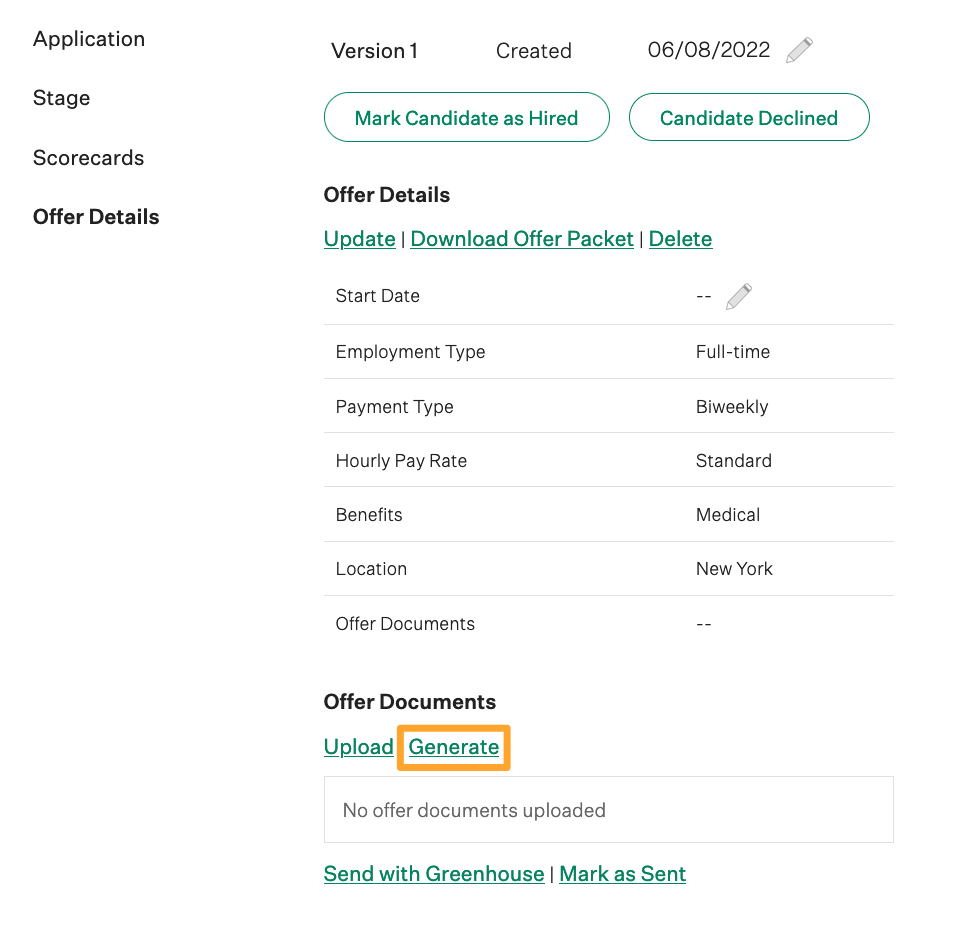 From the subsequent dialog box, click into the Select Templates field and choose the appropriate offer template. Click Generate.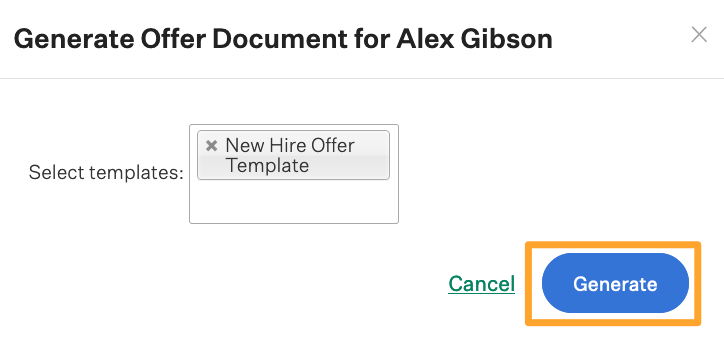 If the offer letter was generated successfully, you will see a .docx file and a .pdf file appear in the Offer Documentations section.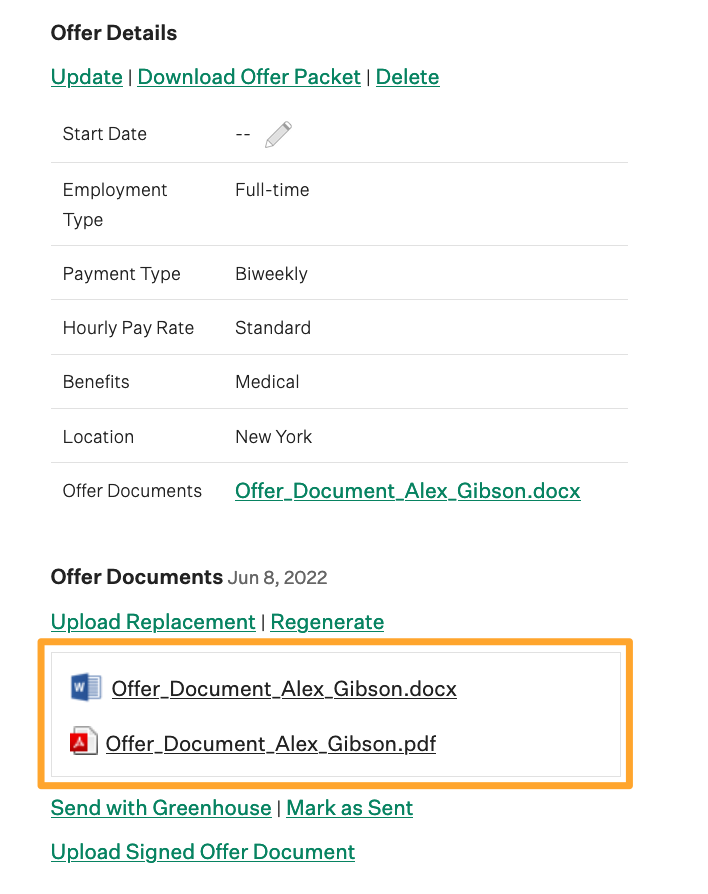 Offer letter token errors
When a candidate's offer letter is generated, Greenhouse Recruiting finds in details from their profile, the job, the offer details, and so on to fill in the tokens included in the offer template. If Greenhouse Recruiting can't find the value to populate a token, or an invalid token is in the offer template itself, an error message will display.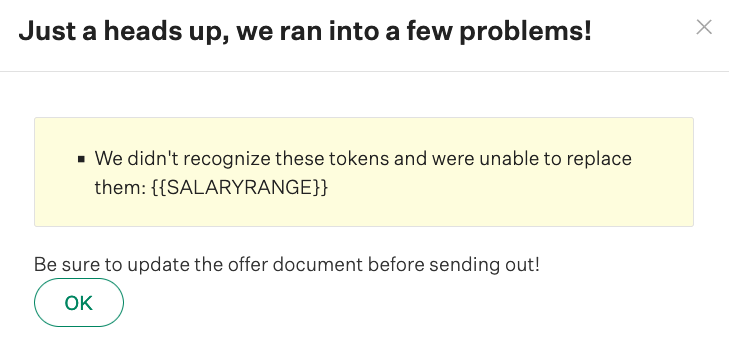 When you run into token errors, there are two ways to fix them:
Update the appropriate fields to populate those tokens and Regenerate the offer letter
Download, edit, and manually reupload the offer letter before sending it to the candidate.
To learn more about token errors in offer letters, click here.
Send offer letter to candidate
To send the generated offer letter to the candidate directly from Greenhouse Recruiting, click Send with Greenhouse.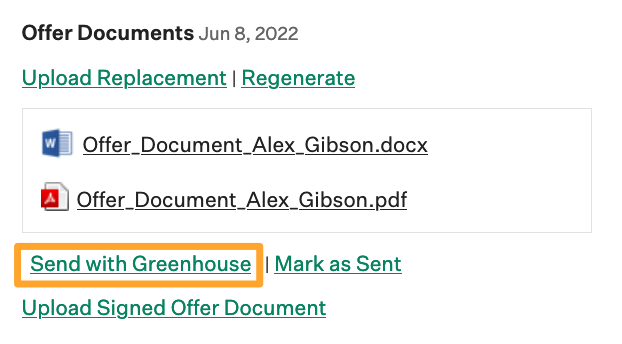 Note: Alternatively, if your organization has enabled the DocuSign integration and you prefer to send through the integration, click Send with DocuSign.
The Send Offer Document dialog box opens with the .pdf version of the offer letter automatically configured as an attachment for the email message. In the Send Offer Document window, complete the following:
Select an offer email template to populate the subject line and body of the email
Add any team members who should be CCed on the email
Upload any additional files to be included as attachments
Click Send Email when complete.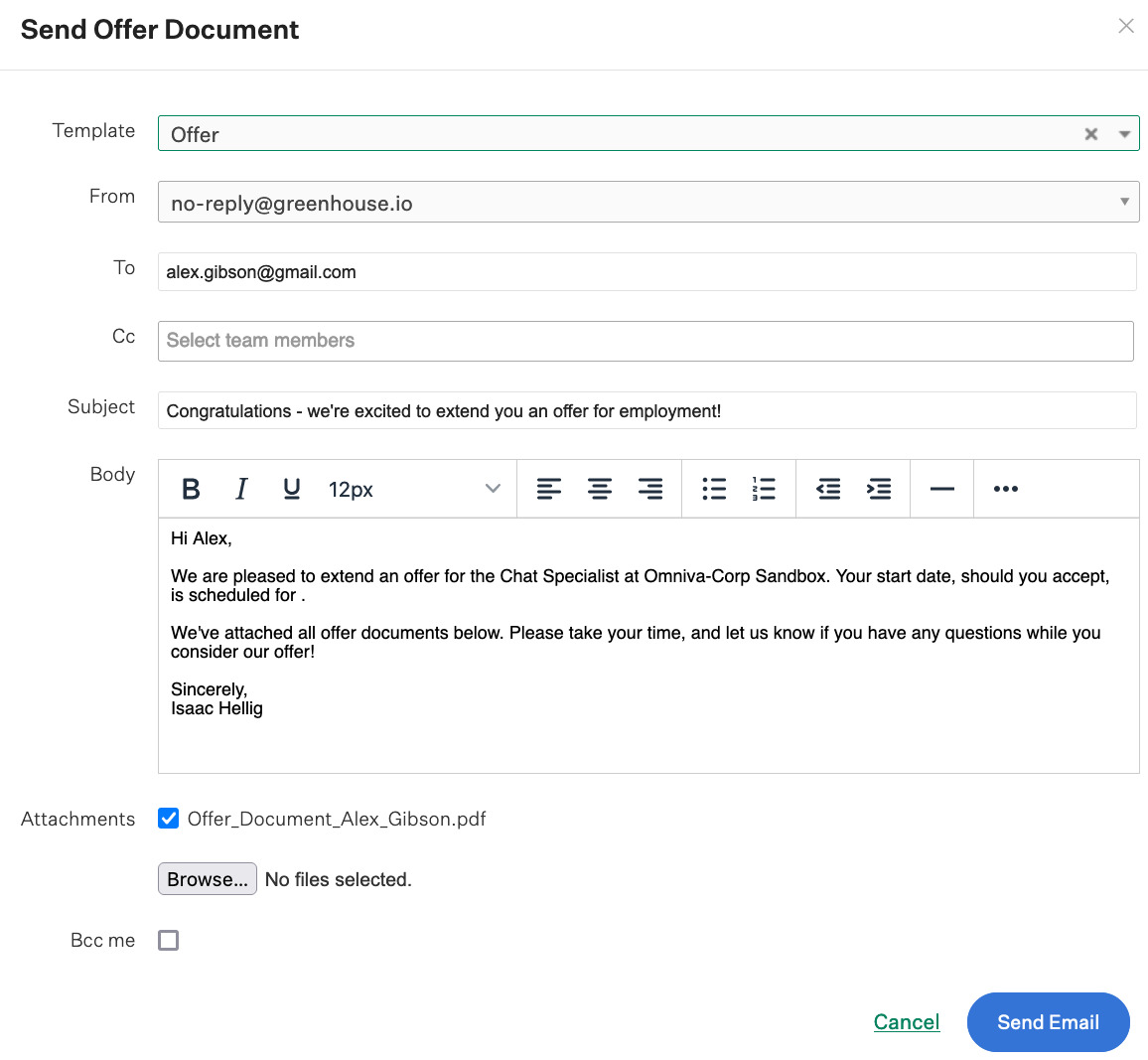 If the offer letter requires a signature or other action by the candidate, you can manually upload the completed offer letter later by returning to the candidate's profile > Offer Details and clicking Upload Signed Offer Document.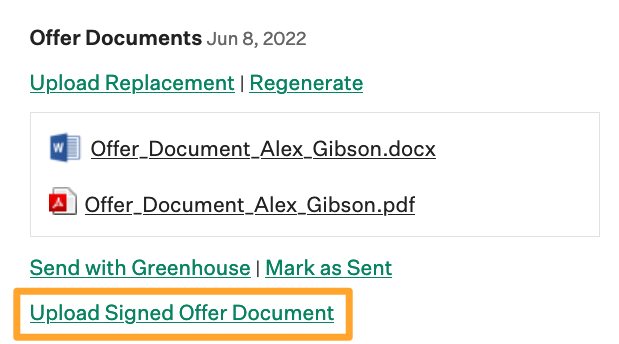 Be sure to mark the candidate's offer as either Hired or Candidate Declined once the candidate responds and all documents are completed.