Users with Site Admin or Job Admin permissions who have been granted the optional "Can see private notes, salary info, and manage offers" permission can upload an existing offer letter and send it to the candidate from within the Private tab. 
Here's how:
On an existing offer, click Upload.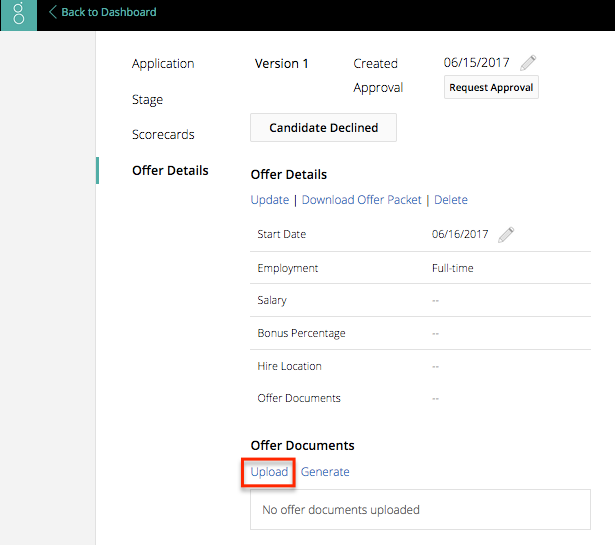 Click the Choose File button to search for the file on your computer, and then click Upload.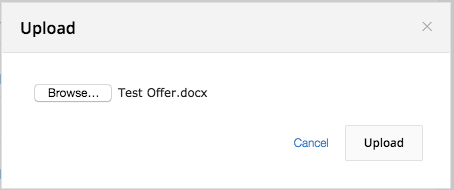 Click Send with Greenhouse.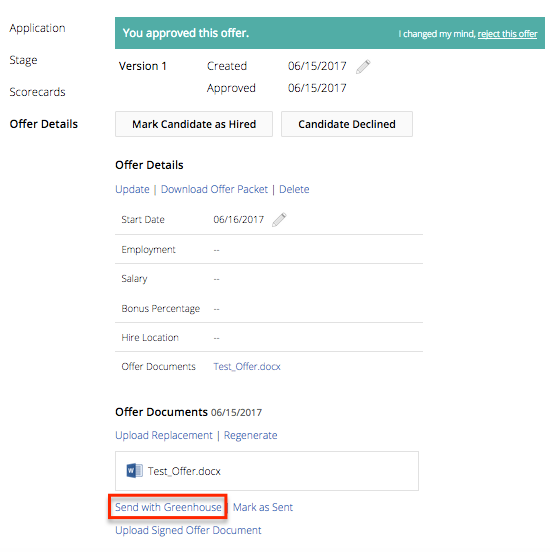 A PDF version of the offer letter will automatically be selected as an attachment.  Either select the appropriate email template from the drop-down menu, or type your email.  Click Send Email.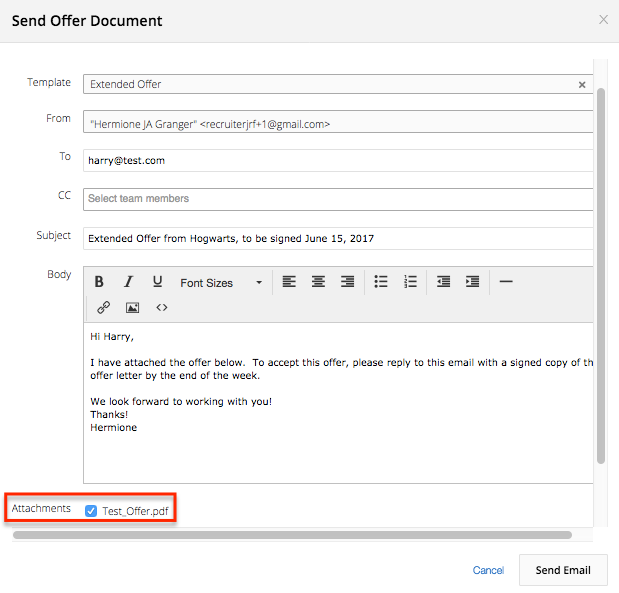 The offer will display the date the offer was sent.