Permissions: Employees
Product tier: Available for the Greenhouse Onboarding subscription tier
Your organization can assign E-Signature documents as part of your onboarding plan to automate the paperwork process and collect important signatures from you.
This article covers how to complete and download your assigned E-Signature documents in Greenhouse Onboarding.
Review your assigned documents
When you've been assigned E-Signature documents, you can review which documents you need to complete:
Sign a document
From your Greenhouse Onboarding homepage, scroll to Documents to Sign.
Click Needs Signing next to the E-Signature document you want to sign.

Alternatively, you can navigate to Documents in your employee profile.
Click the three dots icon next to the document you want to sign, then click Sign.
Your E-Signature document or form will appear in a dialog box. Click Get started to begin signing.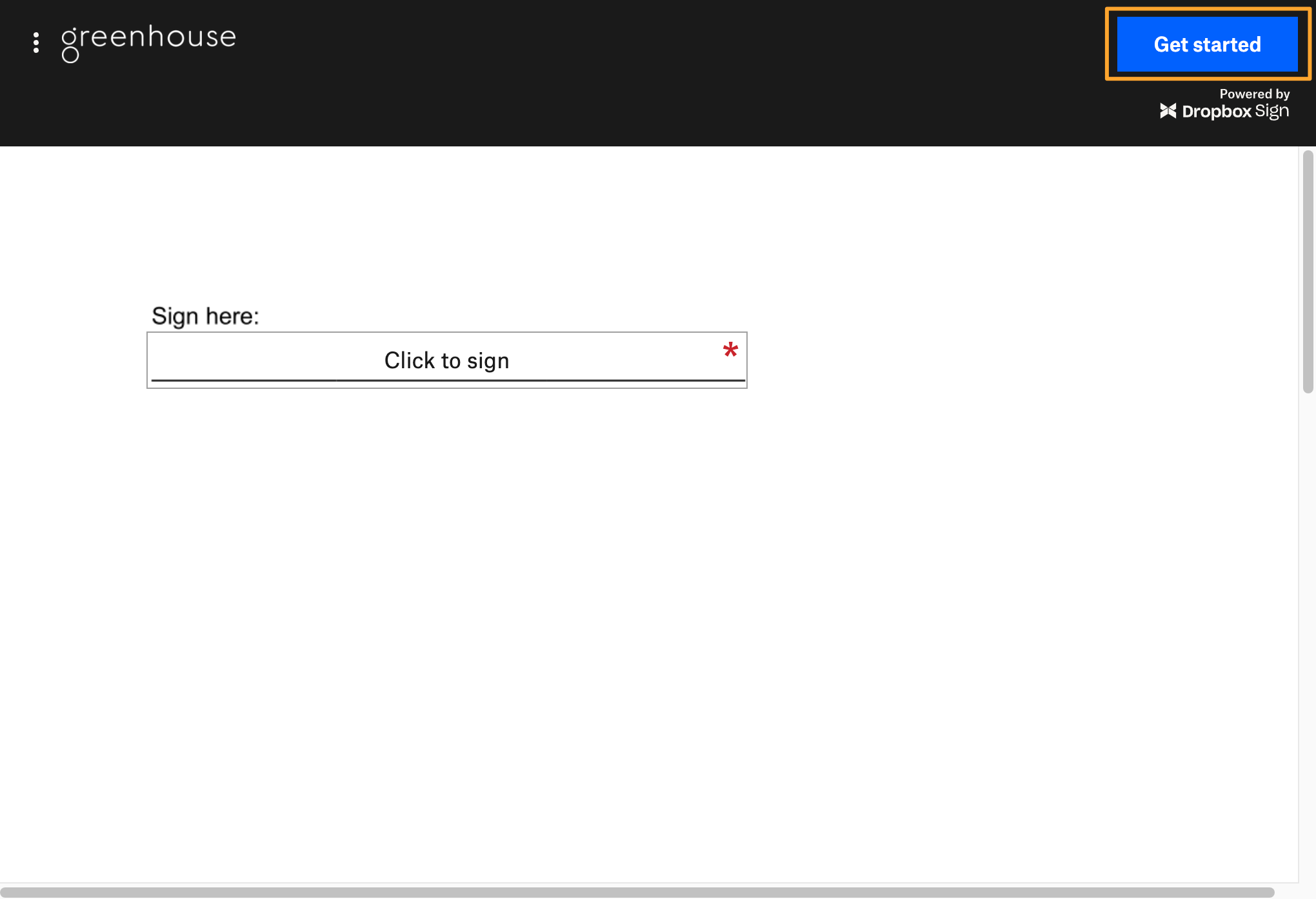 Click on a required E-Signature field to add your signature.
Draw, type, or upload your signature, then click Insert.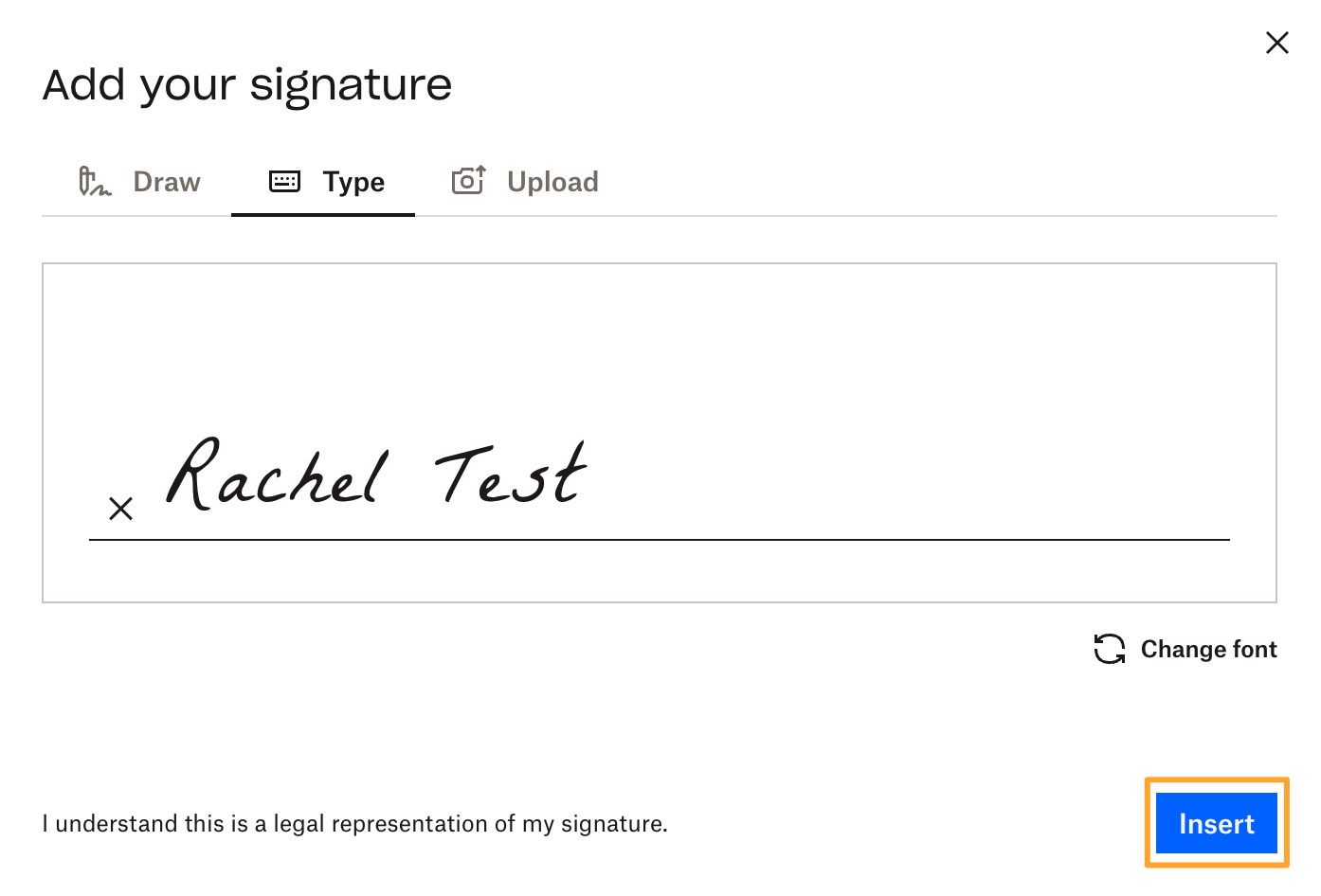 Repeat this step for all required signatures in your E-Signature document.
Click Continue, then click I agree to complete your E-Signature.
Download a completed document
Once you've signed your E-Signature document, you can download a copy to keep for your own records.
Learn how to download your signed E-Signature document.
Additional resources