Ducknowl is a video interviewing and skill assessment platform that aids recruiters in finding quality, relevant resumes faster, without bias.
Using secure software, candidate overviews are quickly provided through resume parsing, keyword matching, video interviews, and skill assessments. All working together to create a holistic picture of each candidate, allowing recruiters to humanize the recruitment process without bias. 
Ducknowl's integration with Greenhouse Recruiting allows you to seamlessly add Ducknowl assessments to a job's interview plan.
Enable the Ducknowl integration
Note: Ducknowl offers the ability to add two separate interview stages: Ducknowl skill and Ducknowl video interview. If you wish to use one stage only, follow instructions for the interview stage you want.
To enable the assessment, Ducknowl will provide you with one API key. The same API key can be used to authenticate both stages for your Greenhouse account. To enable one or both, specify which stage to enable when you open a ticket with Greenhouse Technical Support. 
Connect with your Ducknowl assessment representative to retrieve your API key, then follow the steps in this article to add the Ducknowl assessment stage(s) in your interview plans. 
Once you've set up your interview plans and configured your take home test stages, you'll be able to send tests to candidates.
Use the Ducknowl assessment integration with Greenhouse Recruiting
After configuring the Ducknowl integration for your organization, you'll be able to add Ducknowl interview stages to your interview plan.
To add a Ducknowl skill and/or Ducknowl video stage for an existing job, navigate to Jobs > Job Name > Job Setup.
From Job Setup, scroll and select the Interview plan tab. Next, click +Add stage.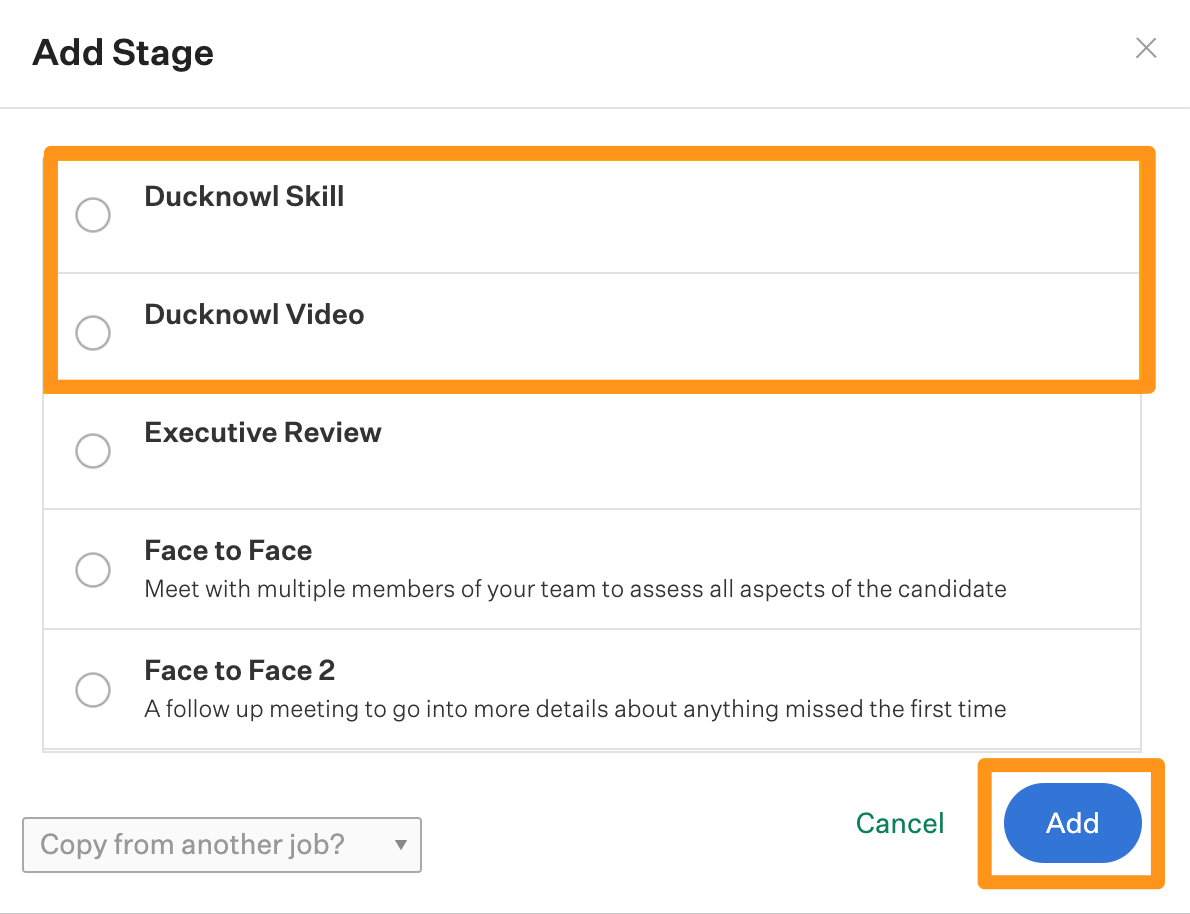 Note: If you wish to add both a skill assessment and a video interview, select both from the dropdown. Otherwise, choose either Ducknowl skill or Ducknowl video.
Once you add the stage(s) to your jobs, you can send an assessment to a candidate by selecting the Send Test button next to the interview stage.
Send a Ducknowl video interview
To send a Ducknowl video interview, navigate to Candidates and select a candidate. From the candidate profile, navigate to the Ducknowl Video stage and then click Send Test.

From the dropdown, choose the video assessment you wish to send.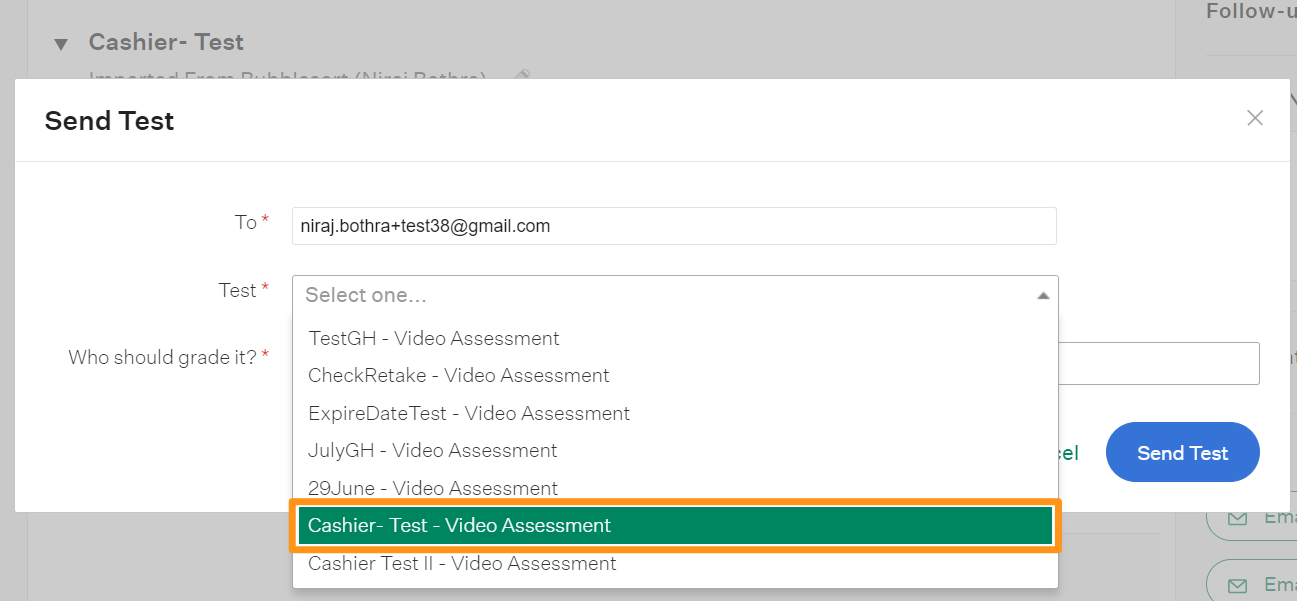 Send a Ducknowl skill assessment
To send a Ducknowl skill interview, navigate to Candidates and select a candidate. From the candidate profile, navigate to the Ducknowl skill stage and then click Send Test.
From the Ducknowl skill stage, click Send Test.

Using the dropdown, select the Ducknowl skill assessment to be sent.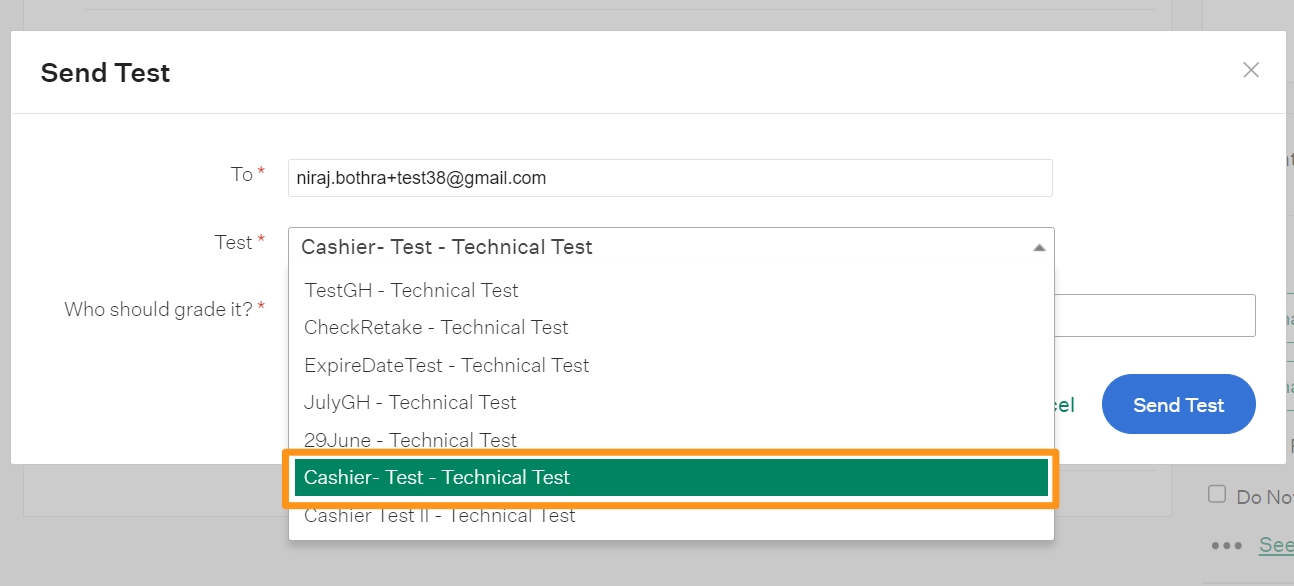 After it has been sent, an assessment's status will display in Greenhouse Recruiting.
Once the candidate has submitted their test, the Interview Kit will contain a link to view the submitted test in the Ducknowl assessment application.
Select View interview kit to access the candidate's response.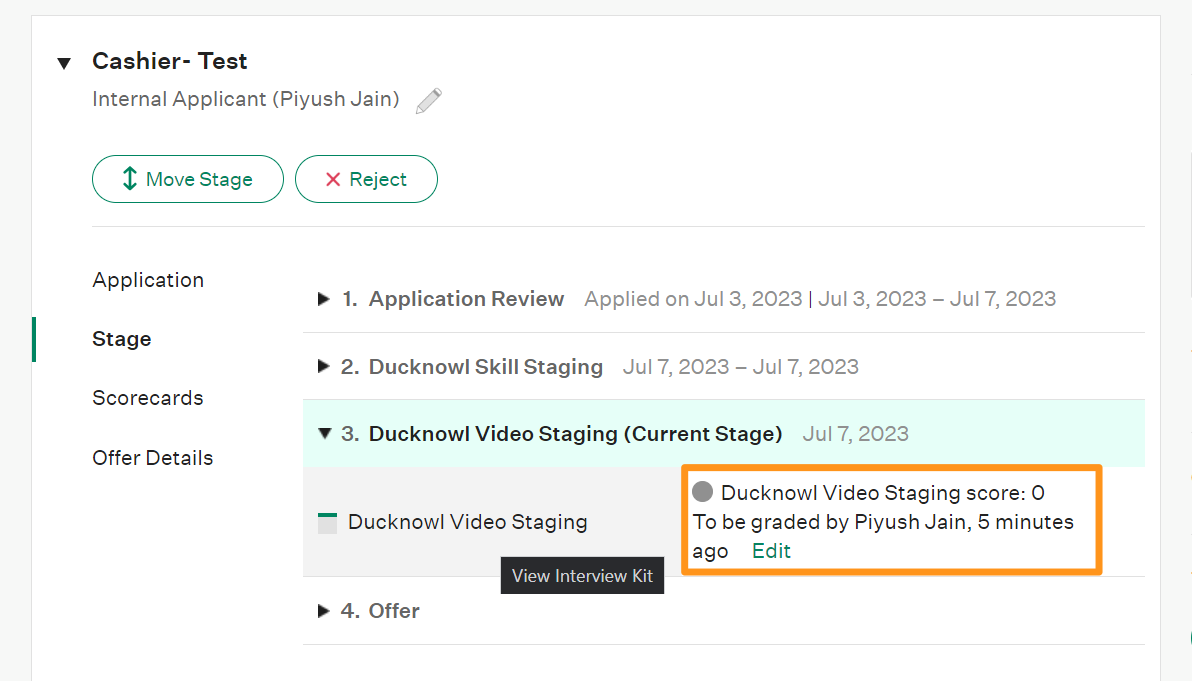 To see a candidate's results in Ducknowl, click View Report.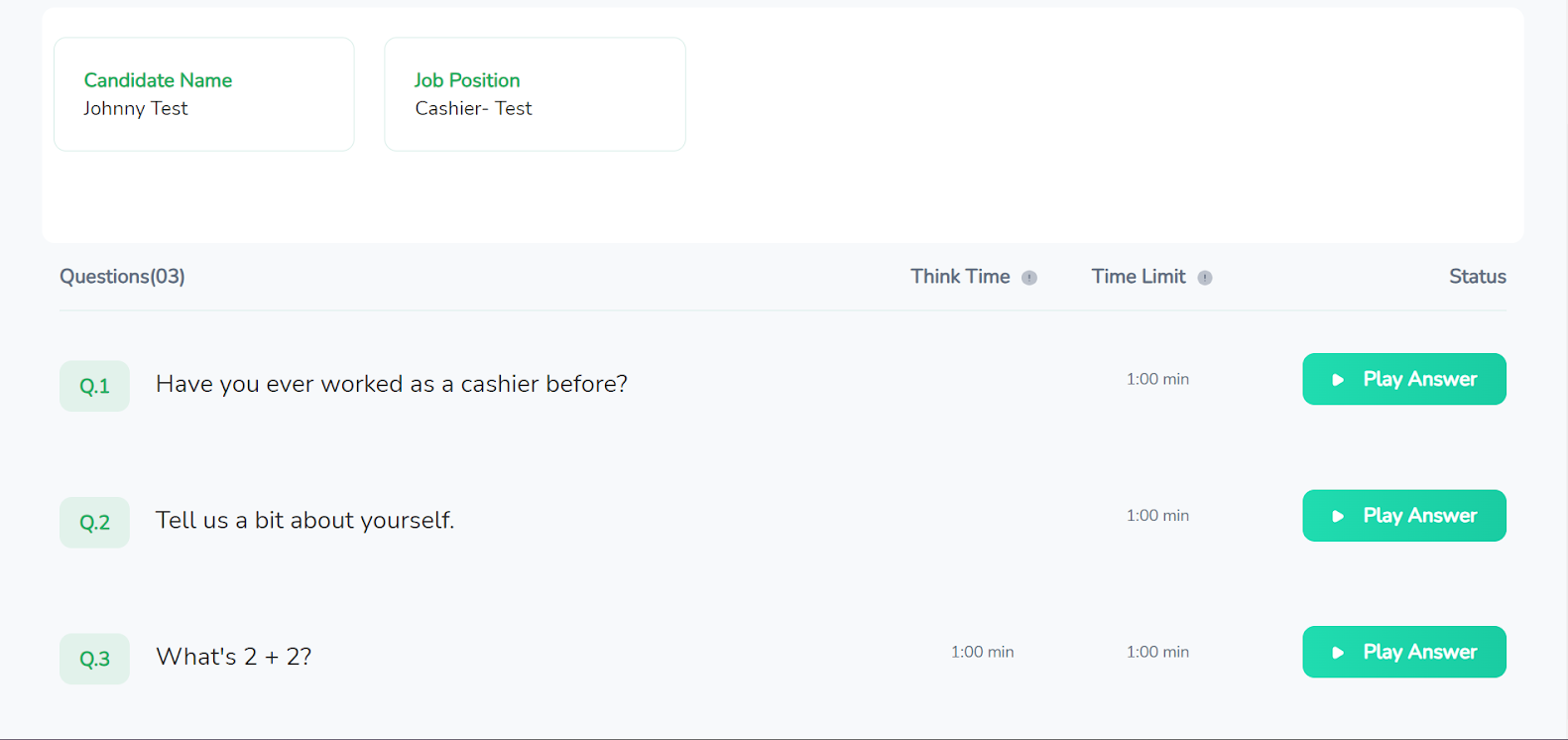 Additional resources
For additional information or support reach out to vikram@ducknowl.com or corey@ducknowl.com.