Permissions: --
Product tier: Available for all subscription tiers
Internal mobility is an important aspect of talent retention. Greenhouse Recruiting helps you quickly identify internal candidates by distinguishing them with a chip so you can easily spot them in a candidate list or when viewing their candidate profiles.
Internal candidate chips
Throughout Greenhouse Recruiting, internal candidates are distinguished with a chip marking them as internal.
On the Candidates page (Dashboard > Candidates), the chip is yellow and reads Internal.

Note: You can also filter the candidate list to show only internal candidates by using the Source filter and selecting Internal Applicant.
On the candidate's profile, the chip is yellow and reads Internal Applicant.

In the visual candidate pipeline (Jobs > select a job > Pipeline), the chip is grey and reads Internal.

How are candidates determined to be internal?
Candidates are marked as internal if their source is Internal Applicant.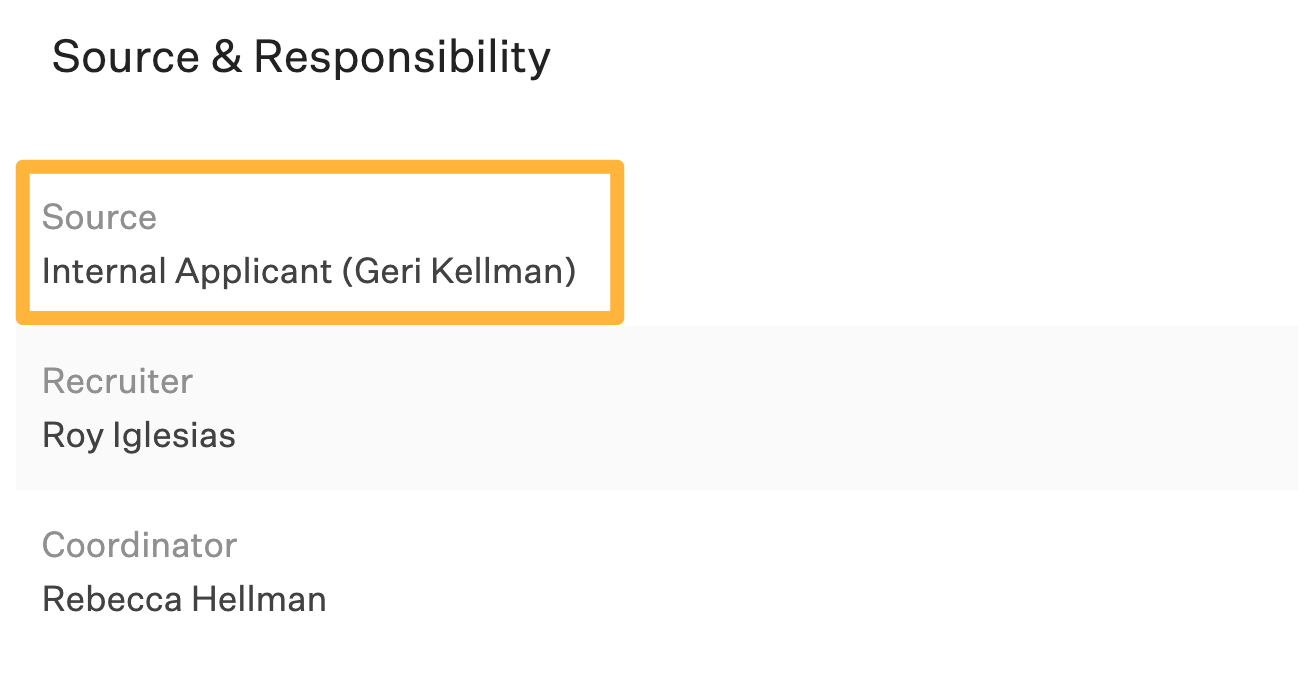 Note: The Source field is the only element that determines whether a candidate is internal. For example, candidates who use their organizational email address to apply to an external job post are not automatically flagged as internal candidates.
By default, the Source for applicants who apply using an internal job board post is Internal Applicant.
Note: Organizations can customize their internal job board's settings to give applicants a Source other than Internal Applicant. If you change the job board's Source to an option other than Internal Applicant, applicants will not be automatically marked as internal candidates.
Additional resources