Permissions: Basic and above
Product tier: Available to Expert subscription tier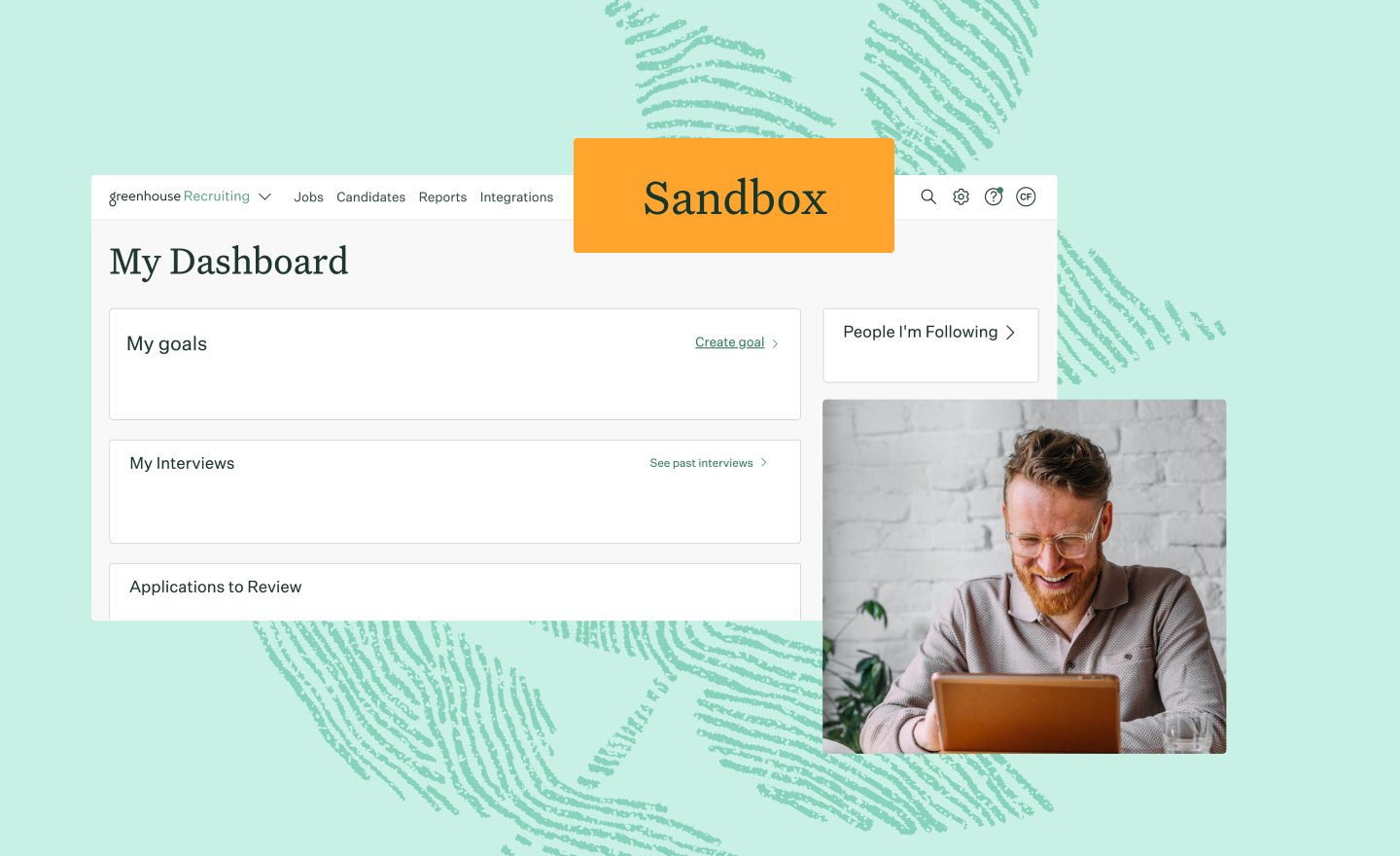 A sandbox allows you to test features, workflows, integrations, and more — all without disturbing real data or your recruiting teams. Use your sandbox to scale your organization as you grow and change.
Feature highlights
Use data to drive operational excellence and improve over time
A sandbox can help you optimize recruiting processes by reducing development time and costs. When your teams can identify and fix bugs, bottlenecks, and issues in a controlled environment, you'll be better prepared for success. Use your sandbox to run test scenarios, build custom integrations, and prepare for the future.
Get started
Sandbox on Greenhouse Recruiting
A sandbox works just like a normal production environment, allowing you to evaluate real-world scenarios. You can use your sandbox for testing and customizing. Get started.