Article Type: How-To
Question:
How do I edit how my name appears in Greenhouse?
Steps:
1) Click "Hi [Name]" in the upper right hand corner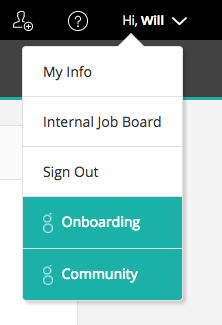 2) Click "My Info"
3) Click "Edit" next to "Personal Information" on the right hand side.
4)  From there, you can change your name under "Contact Information" to appear how'd you like!
Applies-To:
All users that do not use SSO to access Greenhouse.  Please note that SSO users that need to make a change to their name will need to reach out to an Admin on their team, who should be able to make the needed adjustment.
Metadata
Author: [Will Kivinski]
Create Date: [14:15: 09-09-13]
Modified Date: [14:15: 09-09-13]
Keywords: [ edit name, change name, update name, my info, personal information ]