To integrate Greenhouse.io with Relocate, you'll need to first generate a new API key in Greenhouse. Please follow the steps below to do that:
 Sign in to your Greenhouse account and click on Configure. 
If you look at the list on the left, you'll be able to find Dev Center. Give that a click. 
Choose "API Credential Management" from the list and click the "Create New API key" button.
Enter "Relocate.me" in the Description field, set "Harvest" for the Type field  (just select it from the drop-down list). Click on "Create." 
To set up your API key permissions, select Applications, Candidates, Jobs and Users from the picklist. Click on "Update."
Find the key that you just created and click "Copy" to put it in your clipboard.

You are almost finished! Please go to the Relocate website and follow the directions below:
Click on the "I'm an employer" tab in the header, or, alternatively, go directly to the Employer page.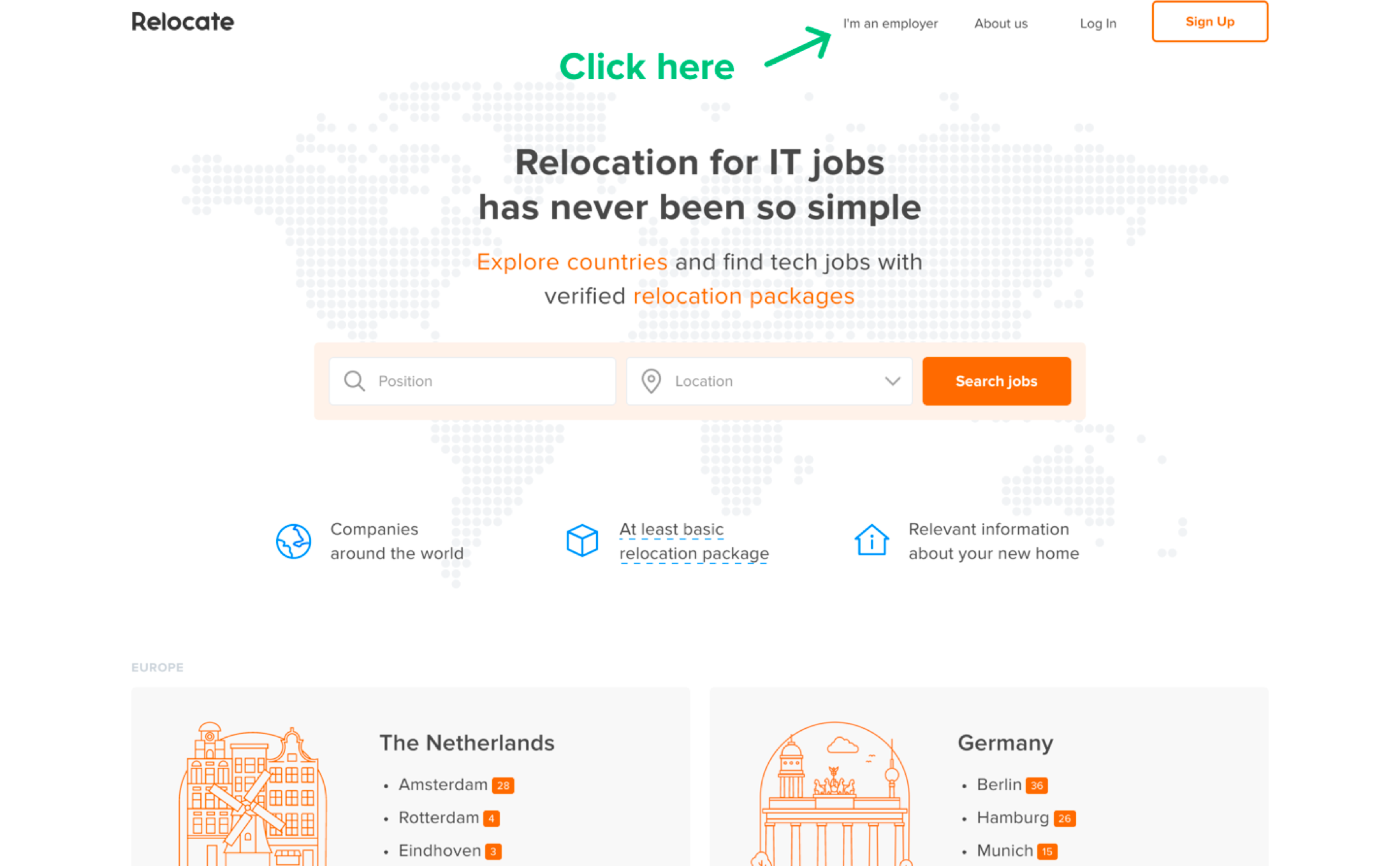 Now, scroll to the button of the page. There you'll see the section titled "Greenhouse integration" which has a "Connect" button, give it a click.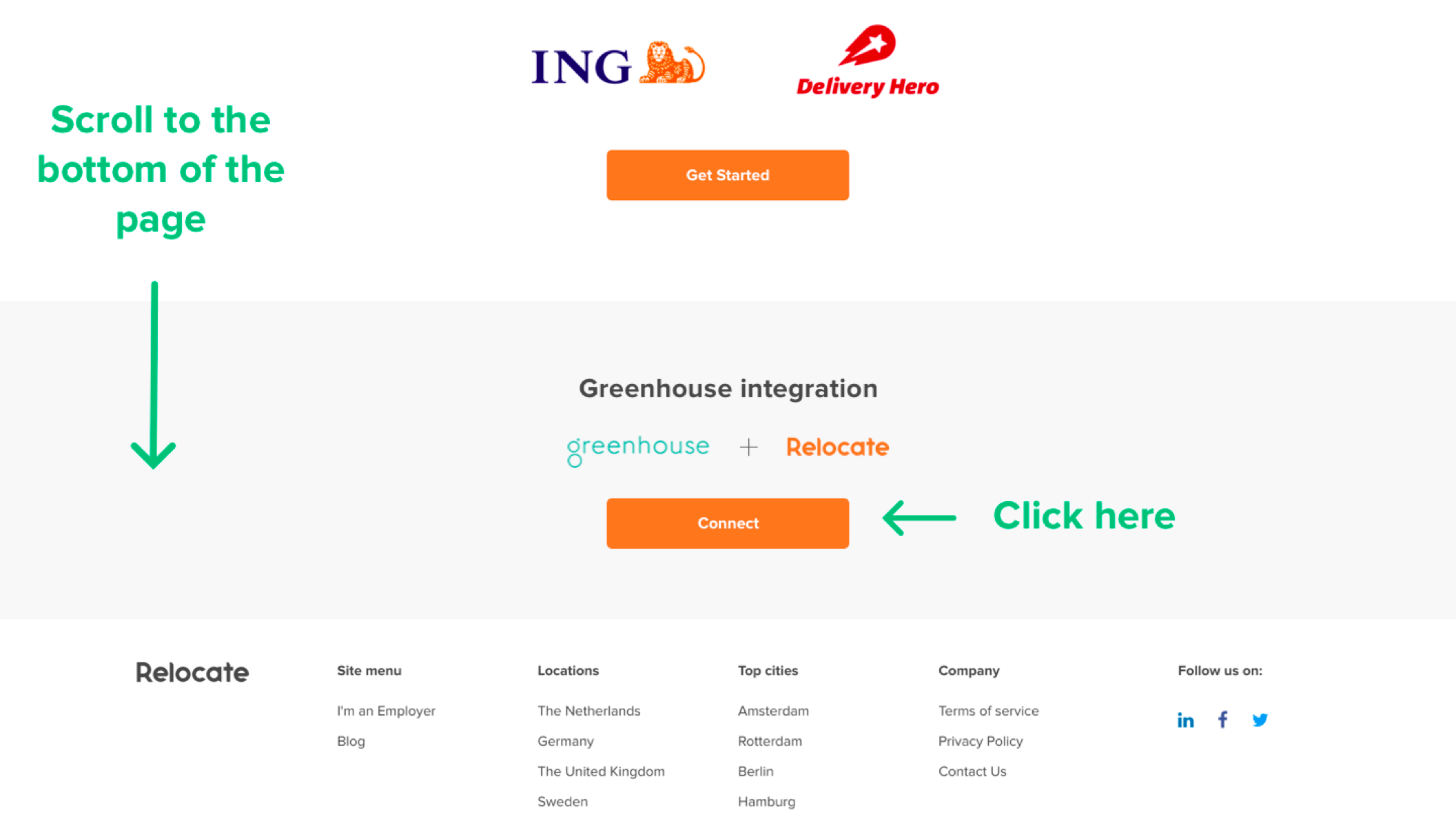 Once you've performed these steps, you'll need to fill in a simple form to create your Company account on Relocate. Paste the key you just generated in the "Greenhouse API key" field. Hit "Integrate" to complete the process.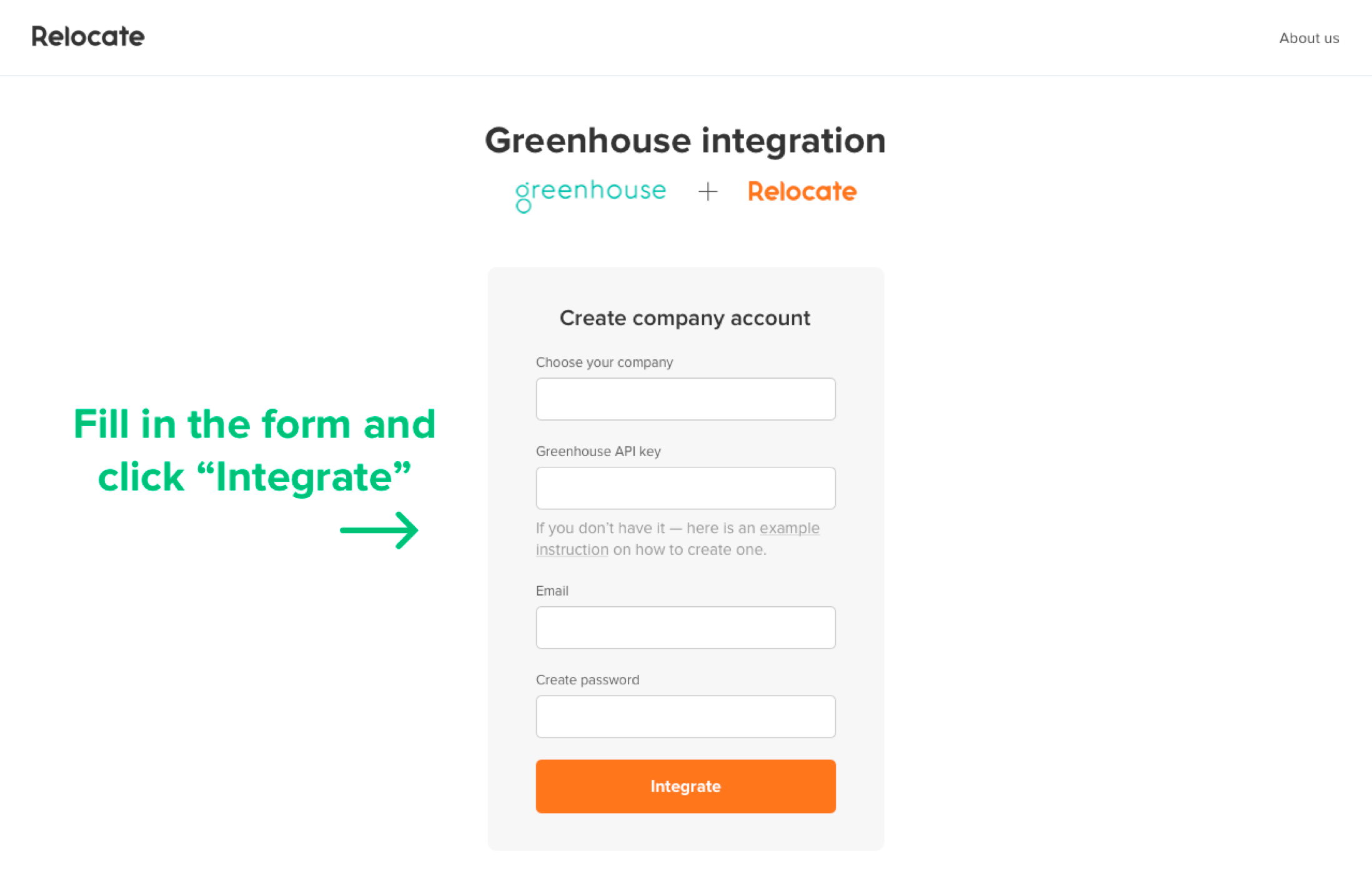 Congrats, you've successfully set up Relocate into Greenhouse.

Demo Video
For more on the integration, please view this video: